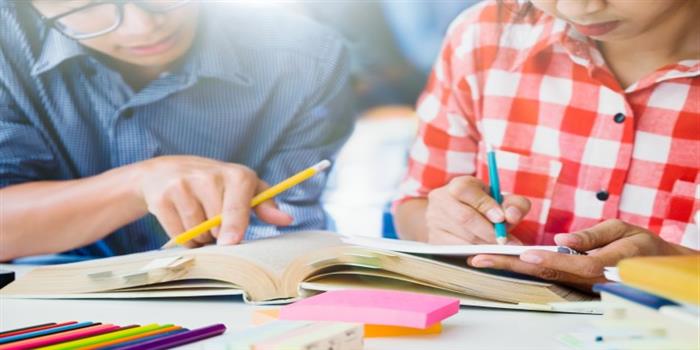 How to prepare for CAT VARC - The preparation of CAT Verbal Ability and Reading Comprehension is not a matter of 3 months or 6 months. Prospective test takers need a consistent habit of improving on their verbal skills pertaining to English language. The Reading comprehension plays a pivotal role not only in CAT but in most of the entrance examinations and it is imperative for all aspirants to score well in the English language section of the management entrance exams. Since CAT has a sectional weight age of 34 marks, candidates need to focus on how to prepare for CAT VARC section to bag a good overall percentile.

Careers360, in this article of CAT 2018 preparation series brings forth a complete guide on 'How to prepare for CAT VARC (Verbal Ability and Reading Comprehension)', where according to the CAT exam pattern test takers will have to answer a total of 34 questions (both MCQ and non-MCQs) within a sectional time limit of 60 minutes. The total marks allotted to Verbal Ability and Reading Comprehension is 102 out of which Reading Comprehension has the lion share.
MBA/PGDM Admissions Open 2019
Acharya School Of Management
CAT Sample Paper
Download Free Sample Paper for CAT
Download Now
See video on How to Prepare for CAT 2018
See Video on CAT Preparation Books
Candidates must note that they need to qualify not only the overall but the sectional CAT cutoff as well to get an IIM call, one must not lose the chance by compromising on any of the sectional performances. The CAT VARC section is the most scoring part, resulting in an improvised sectional as well as overall scores/percentiles. Hence it is important to know how to prepare for Verbal Ability and Reading Comprehension section.
How to prepare for CAT VARC
The CAT preparation of VARC section must be strategically planned. It is advised that candidates should divide the section based on the topics and sub-topics; as each topic requires different techniques to learn and follow.  But before going into depth, it is important to understand the type and number of questions allotted in this section-
VARC Topics and number of questions
Area

Topic

Number of Questions per topic

Reading Comprehension (16 Questions)

4- 5 Reading Comprehension Passage

16

English Usage (18 Questions)

Jumble Paragraph

4

Deductive Logics

4

Sentence Correction

3

Critical Reasoning

4

Para Completion

3

Grammar

3
Reading Comprehensions (RC)
CAT 2017 Topper, Chhavi Gupta (currently pursuing MBA at IIM-A) says, "Selection of the questions was the first thing I indulged in and devoted five to seven minutes for doing the same. I had answered 24 questions in RC and spent 42-45 minutes as my accuracy level was very high. In general, the accuracy in VA questions was low, so for rest of the VA questions (Jumbled sentences and Fill in the Blanks), I spent nearly 15-20 minutes." RC (Reading Comprehension) is one of the important topics in this section. The passage can be from different areas of interest and the questions can be either factual or inferential.
There are five passages each carrying around four questions to answer, which holds 45-60 per cent of the marks of the whole Verbal Ability part. This is the important section where more attention and detailed information are required.
The foremost step to prepare for reading comprehension is to read on regular basis. Read newspapers, novels, magazines such as 'The Economist', India Today etc. To quote another CAT Topper 2017, Soumyajit Ghosh of IIM Bangalore when asked about preparation strategy, states, "The major part in RC section consists of the verbal part. I used to religiously practice Reading Comprehensions (RC) of various lengths every day."
CAT 2017 Topper Avinash Iyer, IIT Bombay, who bagged 99.61 percentile at his very first attempt says, "To solve the CAT VARC section, I first took up all the reading comprehension, completed them as they take a substantial amount of time. Then I solved the fill in the blanks followed by jumbled paragraphs.
A few suggested books for RC:
How to Prepare for the Verbal Ability and Reading Comprehension for the CAT by Arun Sharma and Meenakshi Upadhyay (Tata McGraw-Hill) is a workbook with practice questions and tips based on previous CAT papers.

Norman Lewis' Word Power Made Easy.
Vocabulary Questions
Questions related to analogies, synonyms & antonyms, sentence correction etc are part of this subsection. This part can be answered correctly, only if aspirants have explored the English language to the core and know the meaning of numerous words. Hence, a good vocabulary is the key to crack these topics. Having a reading habit of newspapers and magazines will support in developing a good vocabulary. The 100 percentile scorer of CAT 2017, Mayank Raj, shares, "My weak area was VARC. For improving my verbal ability I started reading the newspaper, novels, etc. This helped me increase my reading speed and also in developing an understanding of the passages I was reading." One needs to keep a track of all the new words he/she comes across; be it from newspapers, blogs or magazines. This habit helps register more words in fewer days.
Besides reading, the other important step to prepare is from the CAT sample papers. The sample papers will make you learn the words that are important in terms of examination. Topper Nikhil Raj Singh, who secured 99.51 percentile in CAT 2016 also agrees and says, "Taking mock tests and analysing them played a very crucial role in my performance in CAT 2016. It helped me create a strategy for the D-day and gave me an idea about my weak and strong areas."  
Suggested Books:
Barron's Pocket Guide to Vocabulary

Nishit Sinha's The Pearson Guide to Verbal Ability and Logical Reasoning (Pearson) covers a wide range of topics explained in an easy-to-understand manner
Critical Reasoning and Paragraph Completion - These questions can be answered only if you understand the logic behind it. The types of questions to be prepared under this section are:
Questions on conclusion/inference

Questions on identifying an assumption

Questions on weakening the conclusion

Questions on identifying a paradox/contradiction/inconsistency

Questions on identifying a parallel situation
As a preparation strategy, Topper Avinash (99.61 percentile) says, "I used to critically analyse each CAT VARC section so as to understand my standing. It is equally important to concentrate on the speed as time is a challenge for CAT."


Deductive Logic and Para Jumbles - These are non-logic based questions; hence preparations from short puzzles, quizzes can prepare you to successfully attempt these questions. While preparing, you must make sure that you understand the question. CAT Topper Rubal Bagde shares, "I used to solve the quizzes available in newspapers. This sort-of prepared me to analyze and eliminate incorrect options and answer the questions correctly". Gautam Puri, Vice Chairman, Career Launcher mentions, "Practice solving the verbal logic questions through selection and elimination method."
Sentence Correction - These questions are based on basic grammar rules and are knowledge-based. For preparation, it is must to read editorial sections of newspapers and magazines and concentrate on the use of grammar. While preparing from mock tests, make sure you do not waste time on these questions and avoid guesswork.
A few books to prepare from are,
Barron's Pocket Guide to Vocabulary.
Word Power Made Easy by Norman Lewis.
Below is a pictorial representation of type and number of different topics that candidates come across under CAT VARC section-
Quick tips to prepare for CAT VARC section-
Read a lot of books, magazines, and newspapers

Prepare from Mock tests and Sample Papers while maintaining speed and accuracy

Analyse the mistakes and rectify the same

Focus on improvising grammar and vocabulary by reading editorial sections

Mark difficult words and learn their meaning from the dictionary

Underline and take brief notes as you read

Practice critical thinking questions

Practice Non-MCQ's

Solve Puzzles

Time Management is vital. Try keeping some extra time for revision. 
For CAT 2017 Topper Ankit Gupta (VARC- 99.80), the mantra to score 99.91 in CAT was simple – to practice a lot in a timed manner, analyse the questions and learn from his mistakes so that he doesn't repeat them. He says, "Focus on RCs as they form the chunk of this section. Practice as many RCs, with varying themes, as you can. Keep a tab for the types you are particularly struggling with (say, art/science/literature etc.) and bookmark those RCs. Revisit those after some time and find common things or themes repeating. Google those terms, get a hang of them so as to obtain some background. It becomes easier to read and interpret these RCs then and overtime you improve a lot." Currently, he is pursuing his MBA at IIM Calcutta.