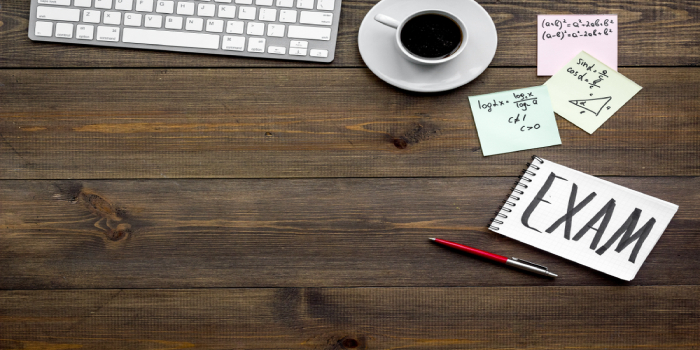 How to Prepare for CAT Quantitative Ability (QA) - It is said that Mathematics in a certain way is a poetry of logical ideas. This syncs perfectly with the QA section of CAT, wherein the mathematical questions are based on logics and theories. Solving QA section can be quite challenging for the test takers as the difficulty level of this section, based on past years trend, has mostly been of difficult to moderate level.

In this feature by Careers360, we bring a guide for CAT 2018 aspirants on 'How to prepare for CAT Quantitative Ability' section, which is said to be the most important section of the test. Since you have to clear not only the overall but the sectionalcutoff as well to get an IIM call, you must not lose the chance by compromising on sectional performance. Quantitative Ability or QA, as per the exam pattern of CAT 2018, will have around 34 questions to be answered by the candidates, mostly dealing with arithmetic progression and modern mathematics.
MBA/PGDM Admissions Open 2019
IFIM Business School
Watch video on How to crack CAT 2018 with 99 percentile
CAT Sample Paper
Download Free Sample Paper for CAT
Download Now
Students, especially from non-engineering backgrounds, who are not too comfortable in QA, must focus on this section to improve their sectional scores. As CAT exam has a sectional limit of 60 minutes, it is important to strategically attempt each section of the test to score overall high percentile. Konreddy Varun Kumar Reddy, CAT Topper from MDI Gurgaon supports by saying, "Practicing a lot of questions helps for Quant in the sense that it becomes easy to decide which question is doable and which one is not."
Despite being weak in Quantitative Ability, Commerce graduate Saakshi Goel cracked CAT with 99.57 percentile and secured admission in SPJIMR Mumbai. She says, "For me, QA was a challenge since I knew I had to compete with Engineers who are well versed with the subject. Hence, I dedicated 75 per cent of my time to QA and the rest of the time was devoted to practising VARC and DILR."
How to Prepare for CAT Quantitative Ability (QA)
Let's start with the quote of one of the CAT 2017 Toppers, Dinesh Reddy, who is currently studying at IIM Shillong, on how to prepare for CAT quantitative aptitude. He says, "The more you practice, the more you can remember the formulae, and the faster you can solve. This section is all about practice and solving different models." 
To understand how to prepare for CAT Quantitative Ability section, aspiring candidates need to follow the tips given below.
Start with the basics
Getting your concepts clear is the key for Quant. It is important for the candidates to start by learning the concepts which are used to solve questions in this section. Vatsalya Kumar Srivastava, who secured 99.76 percentile in CAT 2016 shares, "QA is difficult to master since the range of questions is so varied that you can't keep track of time sometimes."


When you know the basic concepts, you must practice via examples. It is important to follow the concepts learnt and practice each concept by solving simple examples first, and gradually moving towards the difficult ones.
Aniket Upadhyay, CAT Topper from IIM Shillong, mentions, "I feel QA is totally about how much time and practice you can put in. After understanding the basic formulae, I used to only practice questions from study material and appear for mocks."
To prepare for Quant section of CAT books are the best source to learn the concepts and enhance your knowledge on a topic. Subhrajyoti Saha, CAT 2016 Topper and IIM Shillong student prepared from books and practised from the practice papers available in the books. He says, "I practised a lot of questions from the book and also from online resources. I referred to Arun Sharma books on Quantitative Aptitude and study materials from my coaching institute."
See video on How to Prepare for CAT 2018
Plan your preparation schedule
Besides learning the concepts for Quant, it is equally important that you do not leave any topic uncovered. One of the important strategies to cover each topic is to make a Day-wise preparation plan and schedule some number of days to prepare for that topic. Allot the following number of days to the below given quant topics,
Number System: Five days

Algebra: Eight Days

Geometry: Eight  Days

Permutation & Combination/Probability: Five Days

Miscellaneous Topics: Five Days
Take sectional Mock Tests on QA
A mock test is a practice exam or a revision test to make student prepare for an upcoming examination. After taking a mock test, a candidate can evaluate his performance and check in which areas he requires hard work. The same applies for CAT 2018, where Mock test plays a vital role to determine the level of preparation for the actual test.


IIM Kashipur student Adarsh Anand says, "Mock tests played a very crucial role in my success. Join at least two institutes for mock tests. Two mock tests per week are good enough. Analyse your weak and strong points both and work on them accordingly.".
Adding to the importance of analysis of Mock Test for Quant, Adarsh mentions, "First analysis should be done by the experts after which self-analysis is necessary. self-analysis should be done by an individual question wise, topic wise and section wise. And then work on the areas which are lagging behind."
It is important for a candidate to put all his focus on his weak topics in QA and take mock tests to prepare for the same. Whether, you take coaching or not, practising from Test series and Sectional Mocks will support in securing a high percentile in Quant section.
Practice with sectional time
Since CAT 2018 has a sectional time limit of 60 minutes to answer one section, the strategy is to solve the entire section before time. Keeping a buffer time of minimum 10 minutes to complete one section while taking mock tests will let you complete the exam beforehand, thus saving the time. But candidates will only be able to save time in a section, only if they follow the same strategy on the D-Day.


Konreddy Varun allocated two minutes per Quant question, which according to him is enough time to decide whether the question is doable or not. He says, "QA was my strength and I didn't have any strategy as such. One thing I followed was to stick to the two-minute rule. If you can't solve a question within two minutes, move on to the next one. Practicing a lot of questions helps for Quant in the sense that it becomes easy to decide which question is doable and which one is not."
Focus on Weak topics
The thumb rule of a great preparation is to focus and maximise your efforts on your weak areas. During preparation, one must focus on learning, practising and revising the QA topics they are weak in.
Sakshi, whose weakest area was Quantitative Ability, shares her strategy, "in the QA section, I focused on understanding concepts rather than tricks to solve the questions. Solving even half a number of questions (correctly) in QA can lead to a fairly good score (The amount of time is also such that not all the questions can be solved). So, I focused on the topics which were my strengths and did not give much time to those that I was struggling with."


Tips for CAT 2018 Expected Quantitative Ability Topics
Arks Srinivas, CEO, VistaMind mentions, "There is no syllabus prescribed for CAT. Given this reality, it is almost foolhardy to predict any particular topic or area that may be important for CAT. However, given the history of CAT, the areas in Quant that one needs to be thorough is are Numbers and Geometry & Mensuration. One-third of the questions in the Quant section could be from these two areas alone!"
QA Topics and Subtopics
Topic wise Preparation Strategy
| | |
| --- | --- |
| QA Topics | Tips and Strategy |
| Number System | Ensure that you are clear with the basic concepts of this topic. |
| Arithmetic | Though Arithmetic has a vast number of sub-topics, in the last 3 years, only a couple of questions have featured from this topic |
| Algebra | Considering this has been one of the most dominant topics in CAT in the last three years, it makes a lot of sense to place extra emphasis on this topic |
| Geometry | Another topic which has featured quite a lot in the last 3 years |
| Permutation & Combination/Probability | This is another topic that contributes around 1 to 2 questions to the exam |
| Miscellaneous Topics | This includes Set Theory, Trigonometry, and Logarithms |
Best Books to prepare for CAT Quantitative Aptitude Section
The QA section tests the problem-solving approach of the aspirants. With high difficulty level, QA covers topics like Arithmetic, Algebra, Geometry, Number System, Modern Mathematics and other questions related to Higher Maths. Here is the list of best books to prepare for this section of CAT:
Arun Sharma's 'How to prepare for Quantitative Ability for CAT', published by Tata McGraw Hill. The book follows the latest pattern of CAT with a focus on one of the most important components of the CAT exam is Quantitative Aptitude. 

Quantitative Aptitude for Competitive Examinations by Abhijit Guha (Tata McGraw-Hill) has a comprehensive step-by-step problem-solving guide. 

How to Prepare for the CAT Common Admissions Test by Muhamed Muneer, published by Om Books, is another book that is simple and easy to understand, and has mock tests and solved CAT papers from previous years. 

Quantitative Aptitude for CAT and Other MBA Entrance Exams by Trishna Knowledge Systems (Pearson) has many practice exercises in increasing difficulty for a gradual transition. 

Arun Sharma's The Complete CAT Digest, by Tata McGraw-Hill, is a must-have for any CAT aspirant.
CAT 2018 will be conducted on November 25, 2018, Sunday, in online mode. The official notification for the exam is likely to be announced on July 29, 2018. As soon as the notification is released, all the necessary information related to the exam such as eligibility (if there is a change or not), registration cum application process, important dates, etc. will be out. More than 2 lakh candidates are expected to appear for CAT 2018.
Also Read