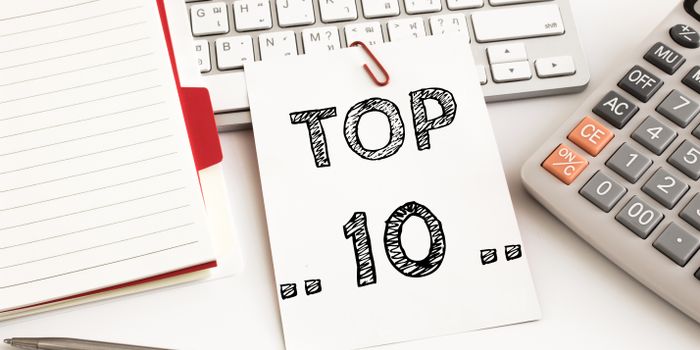 How to Prepare for CAT 2018 - CAT will be conducted by IIM Calcutta on November 25, 2018. Experts suggest that if you are serious about cracking the most competitive management entrance exam with around two lakh test takers, you must have at least six months in hand for CAT 2018 preparation. Devising a proper preparation strategy on how to prepare for CAT 2018 is important as it can make or mar your performance on the day of the Common Admission Test. This article by Careers360 brings to you 10 tips on how to prepare for CAT 2018.
MBA/PGDM Admissions Open 2019
IFIM Business School
CAT Pathfinder
Know your call chances for Admissions
Use Now
Watch video on How to Prepare for CAT 2018
Before sharing the 10 tips on how to prepare for CAT 2018, let us take a look at the exam pattern of CAT along with the CAT syllabus.  

CAT 2018 Exam Pattern
| | | | | | |
| --- | --- | --- | --- | --- | --- |
| Section | No. of MCQs | No. of Non-MCQs | Questions | Total Marks | Time allotted (minutes) |
| Verbal Ability & Reading Comprehension (VARC) | 24 | 10 | 34 | 102 | 60 |
| Data Interpretation & Logical Reasoning (DI & LR) | 24 | 8 | 32 | 96 | 60 |
| Quantitative Ability (QA) | 27 | 7 | 34 | 102 | 60 |
| Total | 75 | 25 | 100 | 300 | 180 |
Although there is no specific syllabus for CAT, based on previous years' analysis, the major topics include Number Systems, Arithmetic, Algebra, Geometry, Mensuration, Higher Maths (Quantitative Ability); Reading Comprehension, Grammar, Vocabulary, Fill in the blank (Verbal and Reading Comprehension) and Graphs, Charts, Caselets, Series, Arrangement etc. (Data Interpretation & Logical Reasoning).
How to Prepare for CAT 2018 Exam
Here we bring you 10 success tips for How to prepare for CAT 2018.
#Take mock tests in an online environment
You must take computer-based mock CAT so that you are familiar with the actual test environment. Taking the mock CAT in a real environment will make you completely prepare for CAT 2018 and save any wastage of time on understanding the mode of test. You can also join CAT test series to take a few mock CAT online. Also, you must re-visit previous year CAT sample paper and solve it to have an actual feel of the test. Putting yourself in the actual testing environment will help you to take CAT on the test centre on your D-day. Shikhar Sachdeva, who had secured 99.98 percentile in CAT 2017 mentions, "The best strategy for an aspirant would be to take 2 mock series from renowned institutes, 1 booklet series, and then make use of any one web course."
#Analysis is must
After every CAT mock test, you must analyse your performance and evaluate your scoring areas based on CAT exam pattern. Shiv Raj, an IIM Calcutta student and 99.94 percentiler in CAT shares, "Whenever you take a mock test, assess not only the wrong questions but also the right ones. Sometimes you may score very high, while on other occasions you might get a low score. Do not get demotivated with a low score and don't become overly confident when you score high. The key to success in CAT is perseverance and not hard, but smart work."
Rohan Joshi, CAT 2017 topper with 99.63 percentile says, "During weekends I took full-length tests and analysed them. In parallel, I kept working on my weaknesses and the areas which I wasn't comfortable with."
In order to prepare for CAT 2018, you also must go through the explanation of answers and see whether you already knew the core concept for solving each question. You should list down the questions which you could not solve despite having the conceptual clarity on the same. Once you know these areas according to CAT test pattern, you must go back to the textbook or your CAT preparation material and revise the concepts along with practising a few questions on the particular areas. This exercise will help you reap the hard work that you have been putting for CAT preparation for last few months.

Sharing his CAT preparation tips, Kamlesh Sajnani, Managing Director, IMS Learning Resources in an interview with Careers360, says that more important than taking the mock CAT test is its analysis. "If you don't learn from each test before proceeding to the next, there is no point in taking a large number of them," he says, adding, "Try out various strategies for each test such as dividing your time equally in each section or spending more time on the weaker sections by working quickly in the stronger sections. It is also important to attempt a variety of tests because you may score well in a test that is more suited to your strengths while the CAT may carry more questions of the kind you are uncomfortable with. An exposure to a range of problems and the rationale behind them will ensure that you are better prepared." 

#Focus on strength
In order to know how to prepare for CAT 2018, it is of utmost importance to identify your strengths and weaknesses. Going by your own evaluation, you must focus on your strong areas and build on the same. As most of the questions in CAT syllabus are based on the application of basic concepts, learning both concepts and application at this stage is not advisable if you are aiming to crack CAT 2018. Instead, you should put all your efforts towards the areas which you have nearly been able to control and solve questions on the same. "I had a very strong basis of the concepts used in Quant and DI & LR, along with a lot of practice in working fast from my JEE preparation, although that was a long time ago. Even then, my strength was my judgment of whether a question was worth my time, and that helped," says Arvind Menon, who secured 100 percentile in CAT 2017.
#Practice a lot
CAT Experts suggest that you must practice a lot so that you can make an instant connect with the question during your CAT exam day. Regular practice with a scheduled stretch will not only help increase your question-solving speed but also make you habituated to sit for three hours. Chhavi Gupta, one of the two female CAT 2017 toppers who secured 100 percentile mentions, "I rigorously practised the Mock CAT series, selected some random tests online and sample CAT. To be precise, I solved 35 practice tests and analysing them critically."
#Set target but be open to the number of attempts
CAT 2018 pattern is expected to be same as last year. Hence candidates should target minimum and maximum number of questions that you will be attempting during CAT 2018. But experts suggest that you should be open on this number during your actual test in order to crack CAT 2018. Though around 20 questions in each the sections can take you to around 98 or 99 percentile in CAT, you should not relax despite reaching your target as last few attempts can bring you much advantageous edge over competitors. Mayank Raj, 100 percentiler, CAT 2017 shares that he had attempted all questions from Quantitative Ability as it was his strength area accurately followed by DI & LR and VARC. 
#Time management
With 60 minutes allotted for each section during your CAT test duration, you should first attempt the questions which you can solve quickly. If you are doubtful on a question at the first glance, you leave it in the first round and come back to it in sequence after you have completed the first round of attempts. As you quickly solve a few questions, it will instil a higher level of confidence to attempt the difficult questions during the second round of attempts. Sharing his section wise time management strategy regarding how to prepare for CAT 2018, Madhur Gupta, CAT 2017 100 percentiler says, "In DILR, I focussed on question wise approach. Did the easier questions of the set and marked the tough ones of later consideration. In this was completed five sets and later came back to the tougher questions. I found this very convenient. Quant and verbal sections were too easy for any strategy. You either knew the answers or didn't know them."
#Don't compromise with accuracy
Time management is one of most important part of the CAT with prioritisation of questions becoming one of the key areas to success. As you go on attempting questions during your CAT, make sure that you compromise very little on accuracy. " My basic strategy for the D-day was to attempt as many questions as possible. Even though there was a slight compromise with the strategy but it ended up attempting 90% questions with around 70 percent accuracy.," says Nikhil Raj Singh, IIM Shillong PGP 2017-19 batch student.
While speed is important to increase your number of attempts, maintaining a higher level of accuracy is even more important to convert your attempts into your score. Also, achieving a higher level of speed without a high level of accuracy results in negative marking also, making it a double loss proposition with your time spent on the question reducing your overall score by 1 marks. CAT has negative marking pattern with three marks awarded for every right answer and one mark reduced for every wrong answer.
#Reverse action
In case you find questions a little difficult during the second round of your attempt, you must go reverse while solving the questions and scan the answer options first. Sometimes, answer options hold crucial clues towards solving the questions. You can also go by eliminating wrong options first, which reduces the number of answer options making it a little easier to find the right answer. Sai Praneeth Reddy, another 100 percetiler of CAT 2017 mentions, "I started with DILR but I found that first few questions were really tough and time-taking. So, I skipped first four questions. Gradually, I realised that skipping questions won't lead me anywhere. Then I started from the last question and started solving followed by whatever I could answer first."
#Relax well before your D-day
You should prepare well before your date with CAT. Spend a day before the test in a stress-free environment. You should meet your friends and relax the way you like. After your hectic preparations for CAT in last few months, take a day-long break to reorganise your thoughts and D-day strategy. Forget about your weaknesses and have confidence in what you know as Sourav Santikari, SPJIMR Mumbai student and CAT 99.39 percentiler says, "Just keep calm. Try to take as many mock tests as possible so as to build your strategy for the exam day. Before the exam day, it is extremely important to keep your cool and rest properly."
#Be focused and keep calm during CAT
Once you enter the test centre keep yourself focused on the test and maintain calm. Pranit Arora, who secured 100 percentile in CAT 2015 says, "It is important to stay relaxed and not get nervous for the test. Stress leads to failure which must be avoided. So do not overthink, stay calm and confident."
Now that you know how to prepare for CAT 2018, you must also remember that CAT only measures your intellect and the kind of effort that you have put. As you have already made the best efforts, now you need not worry about CAT results and CAT selections. Focus on maximising the number of attempts with high accuracy. Leave the rest on to your honest effort.
Also Read