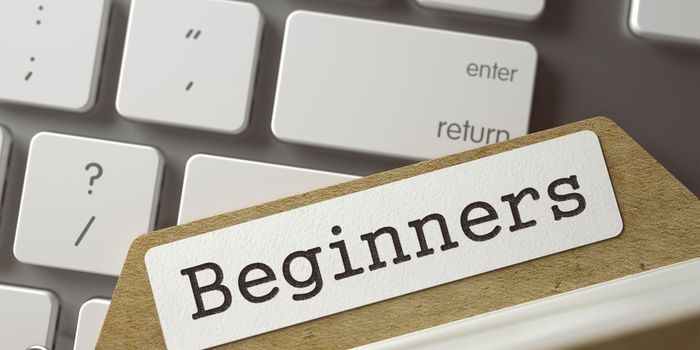 CAT Preparation Tips for Beginners - The initial step towards management studies, one of the most rewarding degrees in India is none other than qualifying CAT. All MBA/PGDM aspirants start preparation for CAT in their final year or pre-final year. Ideally, this is the accurate time when most aspirants start thinking about MBA admissions. However, students should remain focused to complete their graduation by obtaining high scores as the academic performance carries weightage in most of the top-tier management institutes, leave alone the top IIMs. Also, it is imperative for all fresh aspirants to run through the CAT preparation tips for beginners to know how to ace the test.
MBA/PGDM Admissions Open 2019
Acharya School Of Management
Arks Srinivas, National Head, MBA Prep, CL Educate Ltd says, " If a candidate is in the Final Year or a Working Professional, clearly the pressure is high. However, the priority for any CAT taker is to clear the test and each one is expected to spend a minimum of three hours per day for at least 3 months." In this article by Careers360, candidates would be able to obtain a guidance on CAT 2018 preparation tips for beginners especially.
CAT Pathfinder
Know your call chances for Admissions
Use Now
CAT Preparation Tips for Beginners: Concentrate on Graduation Scores
As per the IIM admission eligibility criteria, candidates who wish to appear for CAT 2018 must obtain a Bachelor's Degree with at least 50 per cent marks (for General category/NC-OBC) and 45 per cent (for SC, ST and PWD category) or equivalent CGPA from any recognised university. So, one cannot avoid the graduation aggregate percentage in order to appear for the most coveted management entrance examination. However, when it comes to the selection procedure, there are other factors which gets counted as well such as candidates' performance during the GD, PI/WAT rounds, their communication skills, participation in co-curricular activities and most importantly, marks obtained in CAT without which one cannot expect a call from the top management institutes.
CAT Preparation Tips for Beginners: Tracking the Important Dates
CAT is conducted annually by the IIMs on the rotational basis. Indian Institute of Management (IIM) Lucknow conducted the CAT 2017 on November 26, 2017 and the Indian Institute of Management (IIM) Calcutta is going to conduct CAT 2018 on Sunday, November 25, 2018 in two slots. It is imperative for all the CAT aspirants to keep a track of the important dates. CAT preparation tips for beginners include tracking of important dates as well so that they do not miss any test related events.
Below given are the important dates of CAT 2018 for candidates' perusal-
CAT 2018 Exam Dates
| | |
| --- | --- |
| Events | Dates |
| Notification of CAT 2018 | July 29, 2018 |
| CAT 2018 online application | August 8, 2018 |
| CAT 2018 application deadline | September 19, 2018 (till 5 PM) |
| CAT 2018 correction window of application form | Fourth week of September 2018 |
| Release of Admit Card | October 24, 2018 |
| Release of CAT 2018 Mock Test | October 17, 2018 |
| CAT 2018 Online Exam | November 25, 2018, Sunday (Two Slots) |
| Release of Answer Key | First week of December 2018 |
| CAT 2018 Result Declaration | First week of January 2019 |
| Selection Procedure of CAT 2018 | April-June 2019 |
CAT 2018 Preparation Tips for Beginners: Know the Exam Pattern
Another vital aspect for candidates who would appear for CAT for the very first time; the beginners is to know the exam pattern of CAT 2018. Being well-versed with the pattern helps candidates to strategize their preparation plan; judge their strengths and weaknesses and prepare a study plan.
CAT exam pattern has evolved over the years; from two untimed sections to three timed sections, namely, VARC, DILR and QA. The complete duration of CAT 2018 is 3 hours or 180 minutes and the validity of the exam is one year.
CAT Exam Pattern 2018
| | | | | | |
| --- | --- | --- | --- | --- | --- |
| Section | No. of MCQs | No. of Non-MCQs | Questions | Total Marks | Time allotted (minutes) |
| VARC (Verbal Ability & Reading Comprehension) | 24 | 10 | 34 | 102 | 60 |
| DI & LR (Data Interpretation & Logical Reasoning) | 24 | 8 | 32 | 96 | 60 |
| QA (Quantitative Ability) | 27 | 7 | 34 | 102 | 60 |
| Total | 75 | 25 | 100 | 300 | 180 |
CAT Marking Scheme-
| | |
| --- | --- |
| Scoring Structure | Details |
| Number of Sections | 03 |
| Marks alloted per question | +3 |
| Negative marking for incorrect answer | -1 |
CAT Preparation Tips for Beginners: Preparation Strategy
It is a noted fact that each test aspirant will have his/her own preparation strategy. However, CAT preparation for beginners can at times become challenging due to their work schedule or college hours. However, this can be mitigated easily if one has a constructive plan. Abhishek Mukherjee, currently pursuing PGPM in MDI, Gurgaon after securing 97.04 in CAT 2017 comments, "I used the lunch time in my office for solving quants and while travelling to and from work, I used to focus on Verbal. Weekends were fully devoted to mocks and I tried to take atleast 3 mocks per weekend. Tracing his words, it would be ideal to say that equal distribution of time among the three sections is important. Regular practice and self evaluation should be the integral part of the preparation plan. CAT 2017 Topper Chhavi Gupta (100 percentiler), presently a student at IIM Ahmedabad clearly states, "Sound knowledge of the basic concepts, controlling distractions, working through practice tests and critical self-analysis were the factors which led to my success."
Quick guide to Sectional CAT Preparation
Quantitative Ability – Candidates need to refresh and practice various types of applications of standard 6-10 concepts. Focus on the topics that are their strengths and master these topics.
Verbal and Reading Comprehension – Candidatesshouldpractice RC sets of the commonly asked genres and try to read articles and books online to get comfortable with reading lengthy passages on the screen. They should also practice solving the verbal logic questions through selection and elimination method.
Data Interpretation and Logical Reasoning – One need not solve all the sets. Just pick the ones that you are most comfortable with. Regular practice would help you identify the sets that would be suitable for you. Practice LR based DI sets as these are gaining more weightage as per the previous year exams.
Once the sectional preparation is completed, beginners can start taking the practice test. Saswat Gupta from FMS, Delhi obtained 99.91 percentile in CAT 2017. He says, "My preparation strategy involved preparing solely from Mock Full tests and Sectional tests."
CAT Preparation Tips for Beginners: Time Management
The three-hour CAT might sound 'long' but the reality does not reflect the same inference! As all the 3 sections are timed, one cannot afford to run out of time. Moreover, it is advised that aspirants should keep some minutes in hand for selecting questions and revising their responses. So, not an easy task. The best way to manage the time is to practice keeping a clock in front, precisely to time each of the practice and the mock tests. Avinash Iyer, who bagged 99.61 percentile in CAT 2017 said, "Candidates should focus on speed over concepts during CAT preparation."
How to manage the sectional time?
| | |
| --- | --- |
| Data Interpretation | Six to ten minutes for a set of four questions. |
| Verbal Ability and Reading Comprehension | Maximum eight minutes for reading a passage and 90 seconds to answer each question based on the passage |
| Quantitative Ability | Two-three minutes for each question |
| Logical Reasoning | Six to eight minutes for a set of four questions |
CAT Preparation Tips for Beginners: Books to Refer
Following are the recommended books for CAT Preparation available in the markets. These books will not only act as a guide but assist candidates in taking practice tests-
QA- Arun Sharma's 'How to prepare for Quantitative Ability for CAT', published by Tata McGraw Hill- This book is most recommended for CAT aspirants to prepare for QA section.

How to Prepare for the CAT Common Admissions Testby Muhamed Muneer, published by Om Books, is another book that is simple and easy to understand, and has mock tests and solved CAT papers from previous years.

VARC- Nishit Sinha's The Pearson Guide to Verbal Ability and Logical Reasoning (Pearson) covers a wide range of topics explained in an easy-to-understand manner.

Word Power Made Easy by Norman Lewis.

DILR- How to Prepare for Data Interpretation & Logical Reasoning for CAT (Tata McGraw-Hill) by Arun Sharma covers all the fundamental concepts of Data Interpretation and Logical Reasoning.

Trishna's Verbal Ability And Logical Reasoning For The CAT And Other MBA Examinations by T.I.M.E. Publisher: Pearson
CAT Preparation Tips for Beginners: Mock Test
Aspiring test takers must ensure to take computer-based mock CAT so that they become familiar with the actual test environment. In order to do the same, one can also join any professional institute that offers CAT test series; also he/she can opt for a few CAT mock tests available online. Prospective test takers must take the previous year CAT sample paper and solve it to get the actual feel of the test. Shikhar Sachdeva, who had secured 99.98 percentile in CAT 2017 comments, "The best strategy for an aspirant would be to take 2 mock series from renowned institutes, 1 booklet series, and then make use of any one web course."
CAT Preparation Tips for Beginners: Aim High to Achieve
Whether a student or a working professional, all CAT aspirants should aim to secure 100 percentile and preparation should be aimed to become AIR 1. If one aims high, he/she will be able to score beyond expectations. Candidates should not compare their preparation status with their peers or other CAT examinees; this often leads to confusion resulting in low confidence level.
Also Read,