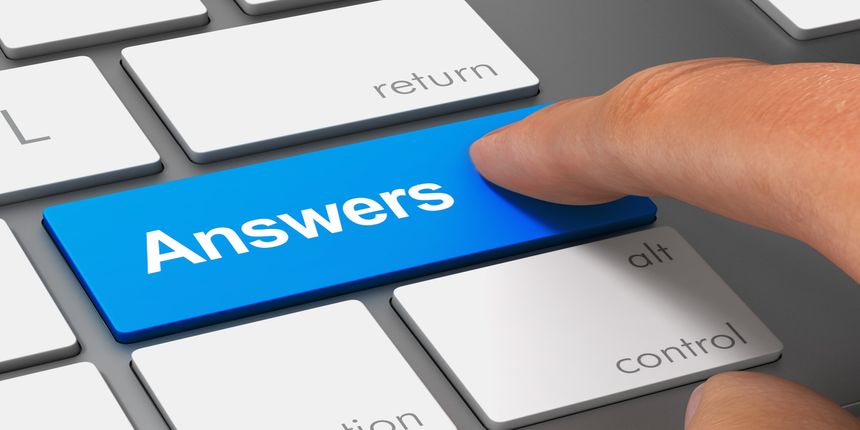 MAH CET Answer Key 2019 - The Directorate of Technical Education (DTE) Maharashtra will not release the official MAH CET 2019 answer key since it is a computer-based examination. As DTE Maharashtra, the conducting body of MAH CET does not release the question paper of MAH CET, experts will not be able to release the MAH CET answer key 2019. The answer key of MAH CET 2019 will be made available only if it is released by the officials of DTE Maharashtra. MAH MBA/MMS CET 2019 will be conducted on March 9 and March 10 in multiple sessions.
Latest: MAH CET 2019 MBA Application Form available now
MAHA CET Sample Paper
Download Free Sample Paper for MAHA CET
Download Now
Providing the answer key of MAH CET 2019 to the students will make the test process much more transparent and will help to strengthen its credibility. The MAH CET 2019 answer keys will help the test takers to estimate their score and plan their admission accordingly as each B-school in Maharashtra decides their respective cutoff scores.
The MAH CET admit card 2019 will be made available for download from March 1, 2019. The MAH CET exam pattern 2019 stated by DTE is expected to remain unaltered. If they announce any modification, Careers360 will update the same at the earliest. The MAH CET result 2019 will be declared on March 31, 2019.
MAH CET Exam Structure
S. No.

Sections

No. of Questions

Maximum Marks

Marks per question

Total marks

1

Logical Reasoning

75

75

1

200

2

Abstract Reasoning

25

25

1

3

Quantitative Aptitude

50

50

1

4

Verbal Ability/Reading Comprehension

50

50

1
Since 2016, MAH MBA/MMS CET exam has undergone few revisions pertaining to the pattern of the entrance examination. After the alteration in the MAH CET exam, the maximum weight-age was rendered to the logical reasoning section. Out of the 200 questions, 75 were from the logical reasoning section. Now there is a minimum of 25 questions in the abstract reasoning section. Each question carries one mark and there is no negative marking scheme for wrong answers.  
MAH CET 2019 will be conducted as an online exam for admission to AICTE approved MBA/MMS/ PGDM courses 2019-21 batch in B-schools across the state of Maharashtra. No structural or content based changes were implemented by DTE Maharashtra for the MAH CET 2019 exam. 
The MAH CET participating institutes 2019 include both public as well as private B-schools of the state, which offers MBA/ MMS/ PGDM/ PGDBM programmes. The public B-schools are affiliated to the University of Maharashtra and private B-schools are mostly approved by the AICTE. The MAH CET 2019 scores will be accepted by more than 400 B-schools across Maharashtra. Each B-School will have their respective MAH CET cutoff 2019 score on the basis of which they will conduct their selection procedure for the final admissions. 
After appearing for the MAH CET 2019 exam, it is advisable that all aspirants should exercise a self-evaluation using the MAH CET percentile predictor 2019 and understand where they stand in terms of MAH CET 2019 marks/scores. By doing this, one would be able to figure out their percentile before the release of the actual MAH CET 2019 result. 
Note: No MAH CET Answer Key will be released either by officials or any coaching institutions. Careers360 will update MAH CET Answer Key 2019 in case it is released by DTE Maharashtra.
Questions related to MAHA CET
Related E-books and Sample Papers