ATMA Syllabus 2023- The Association of Indian Management Schools (AIMS) has released the ATMA exam syllabus 2023. Candidates can check it in the ATMA information brochure provided by the AIMS. Based on the ATMA syllabus 2023, the paper in the test will be divided into six sections. The ATMA exam has a total of 180 questions, with each section having 30 questions. The ATMA July session 2023 exam was held on July 23, 2023.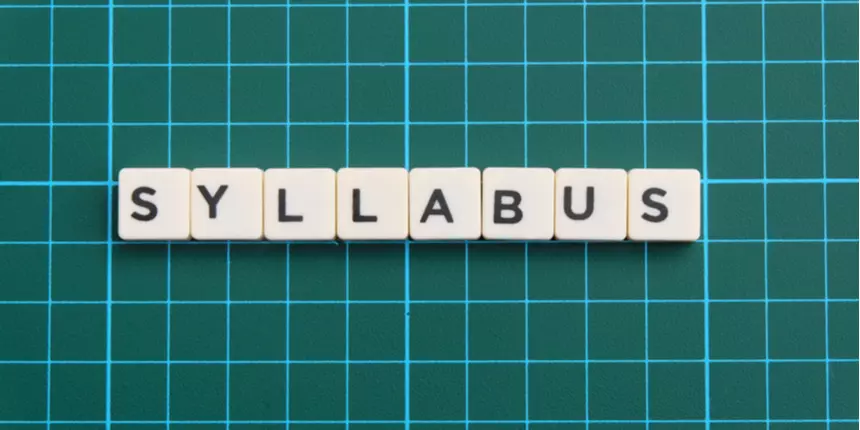 ATMA Syllabus 2023 - Check Section and Topic-wise Syllabus Here
ATMA Syllabus 2023
ATMA syllabus 2023 will mention the important topics section-wise and how much time is needed for each section and topic. With the help of the ATMA exam syllabus, candidates can know the important topics which carry more weightage.
ATMA is a national-level postgraduate entrance examination conducted four times a year. Read this complete article by Careers360 to know more about how to download the ATMA exam syllabus pdf, ATMA exam pattern, and other important details.
ATMA Syllabus: Topics and Sub-Topics
ATMA test aims to assess a candidate's ability in various management skills. Therefore, the questions in the exam are designed to require sound analysis and logical thinking skills, verbal and numerical ability. ATMA syllabus is also developed along the same lines. Candidates can check the section-wise ATMA exam syllabus below.
ATMA Syllabus Important Topics
Check out some important topics from the six sections of the ATMA syllabus. These topics are highly important in the ATMA 2023 exam. Check the table below to know ATMA Syllabus Highlights:
| Section | Important Topics |
| --- | --- |
| Analytical Reasoning | Linear Arrangements, Circular Arrangements, Blood Relationship Tests, Number Series, Family Trees, etc. |
| Verbal Skills | Reading Comprehension, Para jumbles, Grammar, English Usage Errors, etc. |
| Quantitative Skills | Algebra, Geometry, Graph, Quadratic and Linear Equations, Time-Speed-Distance, Number Systems, etc. |
ATMA Syllabus 2023 - Analytical Reasoning
The analytical reasoning section of the ATMA syllabus will evaluate the candidate's ability to draw inferences correctly with the information available. Analytical reasoning of ATMA 2023 will comprise questions from the topics as mentioned below:
Analytical Reasoning Syllabus for ATMA 2023
| | | |
| --- | --- | --- |
| Arrangement of letters | Strike the Odd one out | Data Sufficiency |
| Visual Reasoning | Blood Relations | Coding-Decoding |
| Syllogism | Analogy | Verbal Logic |
| Number Series | Statement– Conclusion | |
Syllabus of ATMA 2023 for Verbal Ability
This section of the ATMA syllabus includes questions that assess the English ability of the candidates on the basis of vocabulary, grammar, and comprehension.
Verbal Ability ATMA Syllabus 2023
Sentence completion

Synonyms & Antonyms

Grammar

Jumbled sentences

Word meaning

Reading Comprehension
ATMA 2023 Syllabus- Quantitative Ability
In the quantitative ability section, the following topics will be covered in the ATMA 2023 syllabus.
Quantitative Ability
| | | |
| --- | --- | --- |
| Permutation and Combination | Number Systems | Functions |
| Ratio and Proportion | Quadratic Equations | Time and Work |
| Probability | Logarithm | Linear Equations |
| Mensuration | LCM and HCF | Percentages |
| Functions | Reading Comprehension | Trigonometry |
| Complex Numbers | Simple/ Compound Interest | Set Theory |
| Binomial Theorem | Geometry | Coordinate Geometry |
| Surds and Indices | Averages | Problems on Ages |
| Profit, Loss, and Discount | Inequalities | |
ATMA Exam Pattern 2023
Candidates appearing for ATMA 2023 must know the ATMA exam pattern. ATMA exam pattern 2023 provides candidates with the details on the number of questions in each section, marking scheme, sectional time limit, etc. Check the table below for more details about the ATMA 2023 exam pattern.
Exam Pattern of ATMA 2023
| | | |
| --- | --- | --- |
| Sections | Total Number of Questions | Allotted Time |
| Verbal Skills - I | 30 | 30 |
| Analytical Reasoning Skills - I | 30 | 30 |
| Quantitative Skills - I | 30 | 30 |
| Verbal Skills - II | 30 | 30 |
| Analytical Reasoning Skills - II | 30 | 30 |
| Quantitative Skills - II | 30 | 30 |
| Total | 180 | 180 |