CAT Sample Paper 2022 - Download CAT Exam Model Question Paper PDF
CAT Sample Paper 2022: CAT sample papers provide most comprehensive insights into the paper pattern and types of questions to be asked. They also help in understing the difficulty level and the diversity of questions. So candidates appearing for CAT 2022 must practice with CAT sample paper with previous years CAT questions and mock tests. CAT sample papers are based on latest exam pattern and previous year questions thereby help candidates to get an idea of the kind of questions to be asked and the best approach to solve them. So candidates can prepare accordingly and can solve such questions, if asked in the actual exam, quickly.
Stay up-to date with CAT News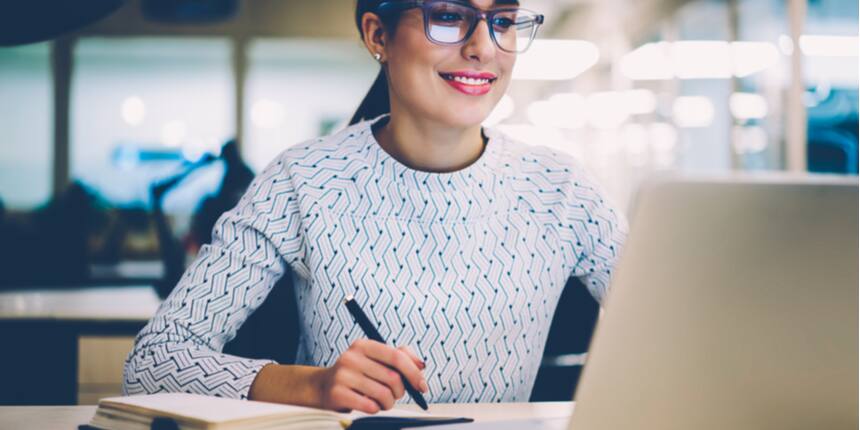 CAT 2022 official mock test
| | |
| --- | --- |
| CAT 2022 mock test link | Click here |
| CAT mock test 2022 link - For PwD Candidates (Blindness and Low Vision) | Click here |
| CAT 2022 mock test link - For Other PwD Candidates | Click here |
CAT Sample Paper 2022
As CAT sample papers are created with past question trends and the current exam pattern, these provide candidates with hands-on the type of questions to be asked as well as the difficulty level and marking scheme. If you want to achieve above the 99 percentile in CAT 2022, solve as many CAT exam model papers as possible.
Indian Institute of Management (IIM) Bangalore will conduct the CAT exam this year on November 27 and the test will be held in three sessions. The CAT exam pattern 2022 is much similar to the last year except for the number of exam cities. This time, Common Admission Test, CAT will be held in 151 cities. Imphal (Manipur) was added as a new exam city for CAT 2022 exam.
Candidates will have to answer all the sections within a given time of 120 minutes. Also for each section, there will be a limited time of 40 minutes, which means speed and accuracy will be crucial in cracking the IIM entrance exam.
Candidates are, therefore, advised to solve more and more sample CAT questions as well as previous years solved questions. Continue to read this article to know how to utilize CAT preparation resources while providing free downloads of the CAT sample papers pdf, previous questions paper with detailed solutions, section-wise CAT exam sample paper, etc.
CAT 2022 Sample Paper PDF
With CAT 2022 sample paper, candidates can get to know the difficulty level of the CAT question paper and they can prepare for the exam accordingly. After extensive research of past trends and question papers, the team of Careers360 has curated a comprehensive list of the most useful CAT exam model question papers.
The links to download the CAT sample paper with solutions pdf, previous questions and section-wise previous question papers with solutions have been given below.
Our team members worked hard to provide the candidates for the past five years of the CAT sample paper section-wise along with the CAT mock test paper. The candidates can check here CAT sample papers with solutions.
CAT Question Paper

Download Link

CAT 2021 Sample Paper
Download Here

CAT 2020 Question Paper with Solution

CAT 2019 Question Paper with Solution

CAT 2018 Question Paper with Solution

CAT 2017 Question Paper with Solution
Section Wise CAT Sample Papers
The CAT exam has 3 sections VA RC, DI LR, and QA. The number of questions for last year's CAT exam was 66. This may or may not vary. Also, all sections do not have an equal number of questions. Last year, VARC had 24 questions while there were 20 questions from the QA section. With CAT sample papers 2022, the candidates will get to know how many MCQs and Non-MCQs will be asked. Check here for the subject-wise CAT sample question paper.
| | |
| --- | --- |
| Name of the Section | Download Link |
| CAT Verbal Ability & Reading Comprehension | |
| CAT Data Interpretation & Logical Reasoning | |
| CAT Quantitative Aptitude | |
How to Download CAT Sample Papers with Solutions PDF?
The candidates who are all looking for CAT sample papers downloaded with solutions are advised to follow the steps mentioned.
Step 1: First, go to the official Careers360 website.
Step 2: Then, register with the required details or sign up with a google account.
Step 3: Once registered, visit the candidate's profile using their Careers360 login credentials.
Step 4: Next, find and click the link called "Sample Paper" at the left side of the page.
Step 5: Then it will take you to the question paper page. From there, filter the required question paper by choosing the exam, type.
Step 6: It will show the past year's CAT sample paper book format.
Step 7: Finally, click the "Free Download" button to download the CAT sample papers pdf 2022.
Related Links for CAT 2022
Also Read:
Know how to answer the questions in CAT 2022?
Before going to start the CAT examination, the candidates must have to know how to answer questions in CAT 2022. Students should use the following options when answering the questions:
Save and Next: Students should select the answer, save it and move on to the next question.

Clear Response: Students will have the option to delete the answer to the question they already answered.

Mark for Review and Next: If the students are unsure about the answer, in such a case candidates have the option to mark it as a review, then answer it, and then move on to the next one.
Top Colleges in India offering Management Courses
What does each color on the panel represent?
| | |
| --- | --- |
| Panel Colour | What it Indicates |
| Green | The question was answered and not reviewed. |
| Red | The question was not answered and is not marked for review. |
| Violet | The question is marked for review and not yet answered. |
| Violet with Green tick | The question was marked and answered for review. |
| Grey | Question not viewed or visited. |

Also Check;
Download Free Careers360 Ebooks-
Benefits of Solving CAT Sample Paper
There are a lot of advantages to solving the CAT exam model question paper. For exams, this allows candidates to get more knowledge of the CAT syllabus and topics. Candidates going to take CAT 2022 are advised to take as many CAT mock tests as possible. Or they should do at least take two or more CAT sample papers in a week.
Improving Accuracy, Time Management, and Speed
Solving the maximum CAT sample paper will help the candidates to solve the real CAT question paper more quickly and accurately by knowing the CAT question paper with different question variations.
It is necessary to keep track of the time taken while solving the CAT sample papers. It will prepare the candidates to solve the CAT question paper within the stipulated time and devise various strategies to solve the paper effectively.
Creates the Exam Environment
Solving the sample paper of CAT will help the candidates to know the nature and types of questions asked in CAT 2022. Also, students can test their performance against the candidates listed for IIM in a particular year.
Evaluate the Preparation Level
Students can identify their weak and strong areas with the help of the previous year's sample papers on CAT. Also, if you take an average of 100 questions per year, students will have 1000 good practice questions if they solve the 10-year CAT exam paper.
Prepare for Other Entrance Exams
Students can find and solve some questions in IIFT/ SNAP/ XAT, copies of CAT questions.
Students are hereby advised to be fully equipped with the CAT 2022 syllabus. Candidates can complete the CAT 2022 registration by September 21. CAT 2022 will be held on November 27, 2022.
Top MBA Entrance Exams
B-School Accepting CAT Scores - Location-wise
Frequently Asked Question (FAQs) - CAT Sample Paper 2022 - Download CAT Exam Model Question Paper PDF
Question: Can I use calculators when giving CAT 2022?
Answer:
Students will be barred from bringing calculators into the exam hall, However screen calculators will be enabled. Know the CAT 2022 exam day guidelines here.
Question: How do I mark myself after completing the CAT 2022 sample paper?
Answer:
After completing the CAT sample paper, candidates should mark themselves according to the CAT 2022 marking scheme.
Get 3 marks for each correct answer

Wrong answer will deduct 1 mark

Marks will not be deducted for incorrect or un-attempt questions
Question: Is the marking scheme similar to MCQ and Non-MCQ?
Answer:
Yes the scheme for referring to all types of questions is the same. But, there is no negative mark for Non-MCQs.
Question: What is the best book for solved CAT papers?
Answer:
There are a lot of solved CAT exam paper books available online and e-commerce sites.
How to Prepare for Data Interpretation for CAT 2022 by Arun Sharma

How to Prepare for Verbal Ability and Reading Comprehension for CAT 2022 by Arun Sharma and Meenakshi Upadhyay/Arihant

Quantum CAT 2022 by Arihant Publications
Question: Is CAT easy to crack?
Answer:
CAT is considered to be one of the toughest MBA entrance exams. However, the CAT exam can be cracked with good strategy and preparation,
Question: Which IIM sets the easiest CAT paper?
Answer:
There is no such evident example of the IIM that usually sets easy CAT papers.
Question: Is CAT a tough exam?
Answer:
CAT is an MBA entrance exam with the requiremnt of good preparation and can be cracked in the first attempt with good practice and strategy.
Question: Who prepare CAT question paper?
Answer:
IIM Bangalore will prepare the CAT 2022 question paper.
Questions related to CAT
Showing 10916 out of 10916 Questions