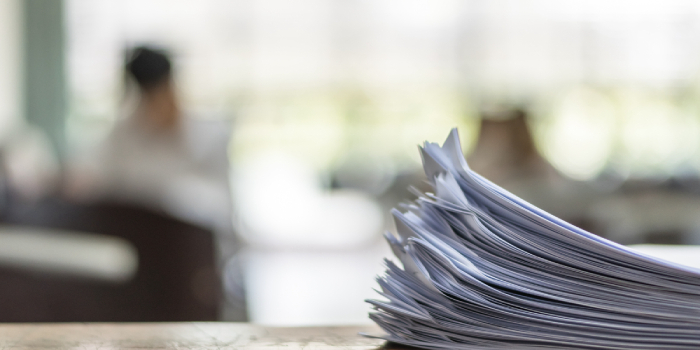 CAT Sample Paper 2018 – To ace the country's most competitive exam, management aspirants must prepare by solving CAT sample papers regularly. CAT 2018 sample paper/question paper will allow the candidates to understand the complete exam pattern, exam structure, marking scheme and more. The questions in the CAT sample paper may not align with the difficulty level of the exam but it will certainly help the candidates get an overall idea of the exam. IIM Calcutta will conduct CAT on November 25, 2018, in online mode. To help the management aspirants who are planning to appear for CAT 2018, Careers360 brings to you CAT 2018 sample paper, how to download etc.
MBA/PGDM Admissions Open 2019
Acharya School Of Management
Latest: CAT 2018 Result announced 
CAT Pathfinder
Know your call chances for Admissions
Use Now
Before downloading the CAT sample paper, knowing the exam pattern is important for the candidates. The CAT exam pattern remains more or less same every year. The number of questions in each section may change. Let's have a look at the last year's exam pattern to get an idea about the same. 
CAT Exam Pattern
| | | |
| --- | --- | --- |
| Section | No. of Questions | Duration (Mins) |
| Verbal Ability & Reading Comprehension (VARC) | 34 | 60 |
| Data Interpretation & Logical Reasoning | 32 | 60 |
| Quantitative Ability | 34 | 60 |
| Total | 100 | 180 |
Every section has both MCQs and Non-MCQs. However, the majority of the questions are multiple choice questions (MCQs). The questions without options are called non-MCQs and the candidates would have to write the answer in the space provided.
As per the CAT marking scheme, each question carries four marks and there is negative marking of one mark for each wrong answer. There is no negative marking scheme for unattempted questions and non-MCQs.
It's time to download and solve the sample paper of CAT 2018. Here is the step by step process to download CAT 2018 sample paper.
How to Download CAT Sample Paper
Visit bschool.careers360.com

Candidates need to Register first

Login with Careers360 credentials

Candidates can also login with their Google or Facebook accounts

Visit Sample Paper Store

Click here to download CAT Sample Paper
How to Utilise CAT Sample Paper
After downloading the CAT Question Paper / Sample Paper, candidates are required to solve it in a time-bound manner to know where they stand in terms of preparation.
Time management is the key to success in CAT exam. Analysing the performance in CAT mock test/sample paper is one of the most important factors while preparing for the exam.
It will allow the candidates to focus on their weak points and work on them accordingly.
It is important for the aspirants to get their performance in mock tests analysed by experts or mentors to give their preparation a right direction.
Before solving the CAT sample paper or question paper, candidates must ensure that they know the entire CAT syllabus. The exam pattern is likely to be the same as last year.
The application process of CAT 2018 started on August 8 and will continue until September 26. Candidates would need to register first for the exam to fill the application form of CAT 2018. CAT 2018 was conducted in online mode (computer-based) on November 25. IIM Calcutta is the conducting body this year and Prof. Sumanta Basu is the exam convener.
CAT FAQs 2018 ( Frequently Asked Questions)
Q. How many sections are there in CAT 2018?
A. CAT 2018 comprises three sections, namely,
Section I: Verbal Ability and Reading Comprehension
Section II: Data Interpretation and Logical Reasoning
Section III: Quantitative Ability
Q. Can I bring a calculator to the testing centre?
A. Candidates are prohibited from bringing calculators to the CAT testing centre 2018. You may use the on-screen calculator that will be available as throughout the exam as well.
Q. Do the non-MCQ type questions carry equal marks as MCQs?
A. Yes, all questions carry equal marks. However, for non-MCQ type questions, you must type the answer.
Q. How many non-MCQs are there in each section?
A. The number of questions varies and cannot be disclosed.
Q. What is the marking/grading scheme for CAT? Is there negative marking for a wrong answer?
A. For questions other than MCQs, 3 marks are assigned for 'correct answer' and no marks for 'incorrect answer or no attempt.
The scoring scheme for Multiple-Choice Questions (MCQs) is as follows:
Each correct answer is awarded 3 marks.
An incorrect answer fetches -1.
No marks are given or deducted for unattempted questions.
Q. What will be the time extension given to a PwD candidate?
A. PwD candidates with or without Scribe requirement will be given a time extension of 20 minutes per section, which comes to a total extension of one hour for the full test.
Q. Will the extra one hour be distributed among three sections?
A. Yes. For PwD candidates, the extra one hour will be distributed into 20 minutes for each section. That is, PwD candidates will have 80 minutes to attempt each section, while the other candidates will have 60 minutes per section.
Q. Which documents must I submit if I belong to the SC/ST category?
A. If you belong to the SC or ST category, your caste/tribe must be listed in the Government of India schedule. For more information, refer the Ministry of Social Justice and Empowerment website (http://socialjustice.nic.in/Home) and the Ministry of Tribal Affairs website (tribal.nic.in). 
The caste certificate that you upload in the Application Form should be in the Government approved format. The certificate format is also available on the CAT website under the Certificates section. Download and print the certificate, and clearly state the following:
Name of your caste/tribe.
Whether you belong to Scheduled Caste or Scheduled Tribe.
District and the State or Union Territory of your ordinary residence.
The appropriate Government of India schedule under which your caste/tribe is approved, whether Scheduled Caste or Scheduled Tribe.
Signatures of required authorities.