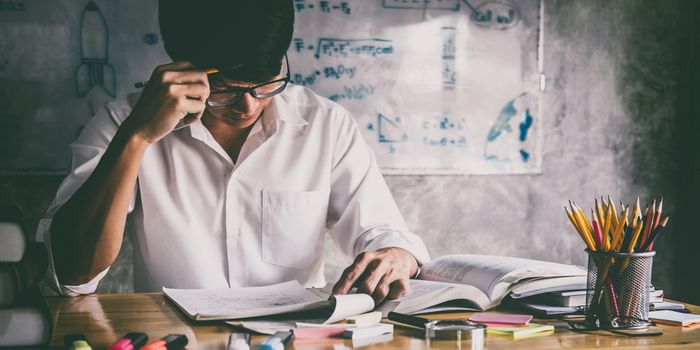 How To Crack CAT 2018 - The foremost step towards acing the most coveted entrance examination conducted by IIM to admit candidates to postgraduate management programmes is to analyse one's strengths and weaknesses. It is imperative for all the prospective CAT candidates to prepare and plan their preparation strategy. CAT does not require intelligence; it calls for planning and perseverance! CAT preparation revolves around the ability to maximise candidates' potential, ensuring that they are fully aware of their strong areas and utilise them in the best possible manner. In this article, Careers360 brings forth the techniques to crack CAT 2018 and smoothen the path for all the test takers in order to ace CAT on the day of the exam.
MBA/PGDM Admissions Open 2019
IFIM Business School
CAT Pathfinder
Know your call chances for Admissions
Use Now
How to crack CAT exam is the most engaging question posed by aspirants. Both CAT toppers and experts emphasize on the importance of planning, regular practice, time management, the accuracy of answers, and selection of questions in their guiding tips. The experts suggest ways to select the right questions, the number of questions to attempt in order to crack the test with a high percentile. The 10 strategies mentioned here pertaining to 'How to crack CAT' are all inter-connected with each other and render a cumulative effect if followed religiously.
Watch video on CAT 2018 preparation strategy
How To Crack CAT 2018- Top Tips
Regular Practice and Planning
What is meant by Regular Practice? Does it denote 12-14 hours of study or non-stop reading of CAT preparation books? This over-used statement implies nothing like this. It talks of 'smart work' over 'hard work'. Candidates need to focus on the basic fundamentals, sharpen test-taking skills, and improve with the practice of the mock tests. This can only be executed with a proper weekly and monthly planning. The weekly plans should be built keeping in the mind the monthly targets in terms of completing the CAT 2018 syllabus.
While preparing the weekly plan, candidates should ensure to focus on one target area in each subject that they want to improve on. The weekly task should also include revision of the already covered concepts (minimum one topic). Once, four to six concepts are completed, one should try taking as many mock test questions pertaining to those covered topics. This process should continue until he/she finishes the CAT syllabus 2018. Viraj Sheth, a 99.95 percentiler in CAT 2017 clearly stated, "I maintained a consistency of devoting 6 – 8 hours every day and believed in my abilities."
A planned approach towards CAT preparation will not only help a test taker score well but also save a lot of time and energy to pursue his/her leisure time activities. Scoring well in CAT is not a difficult task if one ensures a perfect planning and execution. It is highly recommended that test takers should have a regular regime of study hours.
Time Management
Being the most vital aspect, time is the most valuable resource, not only for CAT 2018 but for all entrance tests/academic tests for that matter. In CAT, all the sections are time-bound, so one needs to manage his/her time thrice, as in three hours divided into three sections. Examinees can afford to devote 60 minutes for each section. The time management strategy is usually separate for each sub-section. For example, a candidate may choose to spend more time in English Usage area than the Reading Comprehension questions in the VARC section or spend more time analysing and solving the DI questions if he/she is not competent enough for the LR section.
Time management can be best planned by the test takers themselves as they are the best judge to decide how to utilise the one hour allotted to one section. Ideally, not more than two minutes should be spent per question as candidates should keep some spare time for question selection and revision. "I devoted five to seven minutes for selecting the questions. I had answered 24 questions in RC and spent 42-45 minutes as my accuracy level was very high," Mentions Chhavi Gupta, a CAT 2017 Topper who secured 100 percentile and is currently pursuing MBA at IIM Ahmedabad.
Speed and Accuracy
Focus should not be on solving all 100 questions but on the level of accuracy. So one is expected to prioritise his/her questions based on their strengths and weaknesses. Test takers should first focus on completing questions from their strong areas, followed by the weak areas. Performance in the CAT 2017 is dependent much on candidates' level of preparation and command over the topics of strength.
Owing to the negative marking pattern, test takers must be cautious while marking the answers. For each correct answer three marks would be awarded but for each wrong answer, one mark would be deducted. However, for the subjective type questions, there is no negative marking scheme attached with the incorrect responses. If one attains the 100 per cent accuracy level in the exam, there are high chances to secure a percentile more than 99+ even if he/she does not attempt all questions. If the questions are calculation intensive, cross-check the calculation and revise the answer more than once to attain accuracy. Avinash Iyer, who bagged 99.61 percentile in CAT 2017 said, "Candidates should focus on speed over concepts during CAT preparation."
The supplementary aspect which tags along with accuracy is speed! CAT aspirants not only need to solve the questions accurately but solve them in minutes. Speed immensely matters to attain grip on  CAT exam. In order to manage speed with accuracy, candidates need to make use of techniques, like rounding up fractions to estimate the answer faster or to write tests at such a speed, that they can complete the tests before the stipulated time.
Time Management Guidelines
| | |
| --- | --- |
| Data Interpretation | Six to ten minutes for a set of four questions. |
| Verbal Ability and Reading Comprehension | Maximum eight minutes for reading a passage and 90 seconds to answer each question based on the passage |
| Quantitative Ability | Two-three minutes for each question |
| Logical Reasoning | Six to eight minutes for a set of four questions |
Select the Right Questions
Right question is a relative term in itself. What is a 'right question'? Each candidate should first spend some time selecting the questions that they are confident about. This action builds confidence in attempting the complete exam. Spending some time to scan through the questions carefully is definitely a smart way to counter the exam paper. Candidates, while beginning with a section, should mark the questions to be attempted first. Additionally, they should select some buffer questions as well, in case they find the selected set of questions difficult to solve or time-consuming.
Ensure Sectional Cutoffs
It is of utmost importance that aspirants should be aware of the selection criteria of top management institutes including IIMs and top B Schools, as they mostly require both overall and sectional cutoff for shortlisting students for the final admission. To keep up to the afore-mentioned selection condition, one needs to render equal priority to all three sections, Quantitative Ability (QA), Verbal and Reading Comprehension (VARC) and Data Interpretation & Logical Reasoning (DILR). If a candidate is a CAT aspirant, he/she must concentrate on improving the overall percentile by attempting more questions from their strong sections and minimal attempts from weak sections without compromising on the rate of accuracy.
Number of questions to Attempt
Gautam Puri, Vice Chairman, Career Launcher shares his opinion on how to crack CAT, with special reference to the number of questions to be attempted per section and the net score required to obtain 99 percentile and above. The table mentioned below projects the same-
How To Crack CAT 2018 - Number of Attempts
| | | |
| --- | --- | --- |
| Section | Number of Questions to attempt | Net Score |
| Quantitative Ability | 23 to 25 attempts | 70 to 75 |
| Data Interpretation & Logical Reasoning | 22 to 24 attempts | 65 to 70 |
| Verbal and Reading Comprehension | 20 to 22 attempts | 55 to 60 |
| Overall |   | 175 |
Section Wise Strategy
To the obvious question, how to crack CAT, Soumyajit Ghosh, 94.3 percentiler in CAT 2017 and IIM Bangalore student shared his experience on the section wise strategy during the exam - 
Verbal Ability and Reading Comprehension: Verbal section was good. I skipped Para Jumble questions as per my strategy (because of the high probability of error and time consuming). I attempted all RCs but took enough time to revise.

Data Interpretation & Logical Reasoning: The DILR section was quite tough. I kept my head cool and tried to solve the questions without error. I could answer 12-13 questions.

Quantitative Abilities: This section was quite easy to solve. 
How To Crack CAT 2018- The most important areas of each section are as the following- 
| | |
| --- | --- |
| Sections | Topics |
| Data Interpretation | Logic and calculation based DI sets |
| Logical Reasoning | Arrangement based puzzles, Investment Betting, and Tournaments |
| Quantitative Ability | Geometry, Modern Mathematics and Arithmetic problems |
| Verbal and Reading Comprehension | Reading Comprehension, Jumble and Completion type questions. |
Stay Calm and Begin with Comfortable Areas
It is always better to select and start attempting questions from the area of strength to boost one's confidence. Comfortable questions prepare you for the entire tenure of the test and eventually help candidates to tackle the tricky, difficult questions as well. Moreover, comfortable questions let one save time as can be solved easily within a short span of time. Post completing the comfortable questions, test takers can delve into the tough questions, spend some extra time and try solving them accurately so that they do not lose out on any of the known questions.  
Mock Tests
CAT Mock Test aids test aspirants to evaluate their preparation and also helps them to have a better understanding of the test and the technique required to be followed at the time of the test. One should ensure to strictly maintain the timeline that he/she has practised on stand-alone questions during the preparation. First-year MBA student of IIFT Delhi, Harrshit Kansal, whose IIFT percentile was 99.6, CAT percentile was 98.87 and NMAT by GMAC percentile was 99 clearly stated, "Initially, I was appearing in around one to two mocks every week. Later on, when a few months were left before CAT, I started appearing in three mocks per week on an average. I made sure that the analysis of the mocks in which I appeared was done in the same week only. In the last three weeks before CAT, I again decreased the frequency of mocks and spent more time in revising all previously studied concepts and the marked questions from old mock tests."  
Cross Check Answers
Revision of the answers filled should be done before the final submission. There are chances that test takers might commit some unwarranted/silly errors like forget to mark the correct option, a question left unanswered by mistake etc. Cross-checking the answer comes to rescue in such obvious situations. Candidates should keep some buffer time for each section for revising the questions before the sectional duration concludes. This strategy of keeping buffer time helps in cracking all management and other entrance exams. Re-visiting answered questions would yield aspirants maximum scope for scoring, and would immensely help in avoiding mistakes.
Last minute discussions at bay
Concentration and focus should be the mantra for the test day. Candidates are advised to be with their own selves and nobody should be able to distract them. It is a usual practice to discuss preparation with friends and peers; one should refrain from this practice to be at peace. One should be confident about his/her preparation and not indulge in the last minute preparation or discussions. This affects the state of mind of the test takers. Therefore, before appearing for CAT 2018, the focus should be on the test strategy and not in futile discussion. Self-reliance will help candidates convert their CAT preparation into manifest targets.

Also, Read