CAT 2022 Mistakes You Must Avoid on Exam Day
CAT 2022: Mistakes to Avoid on Exam Day - CAT 2022 is all set to be held on November 27. Aspiring candidates are now in their revision phase. But just learning the tips and tricks and clearing the concepts is not all you need to do in order to score well in the exam.
Stay up-to date with CAT News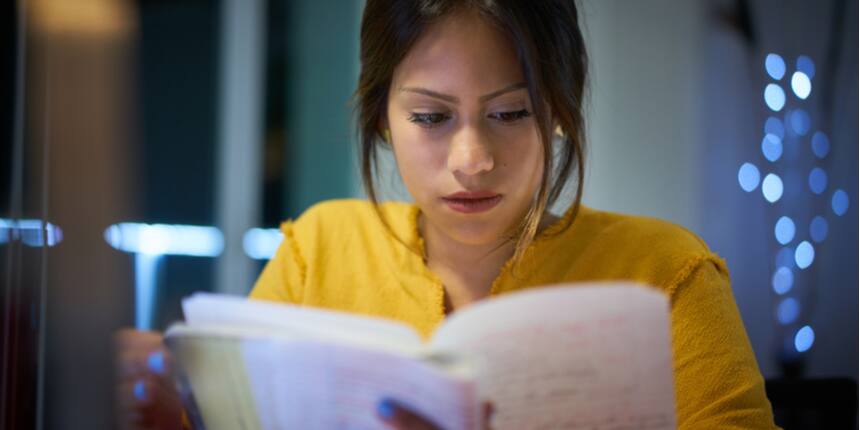 Candidates who want to clear the IIM entrance exam with a good score and get a call from one of top IIMs must know some common mistakes that many of them often make during the exam. For better performance and good marks in the CAT exam, candidates are advised to avoid these mistakes. CAT is the gateway to admission at IIMs and other leading MBA colleges in India.
CAT 2022: Mistakes you must avoid on the test day
Below-mentioned mistakes are frequently made by candidates while they take the CAT exam.
Getting Stuck on Tricky Question
No denying CAT is one of the most difficult MBA entrance exams in India. Though CAT questions are of easy to moderate difficulty level. However, the paper also contains some tricky questions where many candidates get stuck. Such questions consume a lot of time. As per the CAT 2022 exam pattern, the question paper of CAT 2022 will be divided into multiple-choice questions as well as TITA questions. Candidates should scan the questions and answer the easy ones first and then to medium and difficult questions. With this approach, candidates can do more questions accurately.
Losing Patience While Reading Question Paper
Sometimes it happens that on account of nervousness, candidates tend to read questions abruptly. This is where the mistake occurs. While reading questions, do not hurry up. Focus on the question so that you can properly understand it. It is important to understand the question to answer it correctly. However, candidates should keep the time in mind. Do not take too much time to read a question. In CAT 2022, candidates will be provided 40 minutes to answer a section. After the time limit is over, they will automatically move to another section. Solving more questions matters but what most matters is answering with high accuracy.
Quick Links -
Avoid Curiosity of Knowing About Others
Concentration on your own workstation. Once a candidate enters the exam hall, the sole aim should be to concentrate on your activities. As one of the tips on CAT 2022 mistakes you must avoid on the exam day, candidates are advised to not be considerate about what others are doing. The focus should be on your personal computer screen. Putting your nose into others' business may lead to writing a wrong answer or worse expelled from writing CAT exam. Hence, do not get distracted and do what you are there for.
Carry Important Documents
Around 2 lakh candidates appear for CAT exam every year. All candidates must carry a hard copy of admit card of CAT 2022 along with some other important documents. Candidates should keep handy all necessary documents beforehand in order to avoid forgetting to carry them on the day of CAT 2022. One of the most common mistakes candidates make is to bring an only copy of CAT 2022 admit card. As per the CAT 2022 admit card, there are certainly other major documents which are necessary to be carried along on the exam day.
Understand Time Policy
As per the exam pattern of CAT 2022, candidates will have total 120 minutes to take the CAT exam. Moreover, in order to solve the three given sections, only 40 minutes per section will be provided i.e. there will be sectional timing in CAT 2022. Hence, as a part of tips of CAT 2022 mistakes to avoid on exam day, candidates must ensure that they follow the given time schedule. Managing the time will be beneficial as candidates will be able to save some time and solve more in given time. To have a strong hold on time management, candidates are advised to take CAT 2022 mock test, or solve previous year question papers or attempt sample papers keeping time in mind.
Quick Links -
Other Important Guidelines To Be Followed
Apart from the above-mentioned CAT 2022 mistakes to avoid on the test day, candidates must adhere to the below-mentioned guidelines on the exam day to ensure security. Let us look at each guideline one by one to have a better understanding.
Find a Suitable Attire
Do not carry or wear heavy jewellery/jackets/improper attire. Candidates wearing jewellery and jackets will be asked to take it off. Be in proper and suitable attire so that no one can question your presence.
Be On Reporting Time
It is clearly mentioned on the admit card of CAT 2022 of the candidates. No candidate will be allowed to enter the examination hall after the reporting time is over. Carefully check your admit card and be on the reporting time. Once the exam centre of CAT 2022 gates is closed, no candidates will be allowed to get inside.
Do Not Panic
Above all, leave all the worries aside and focus on what is important. Remember that in a panic situation you will ruin all the good as well. Answer questions only after reading and understanding them carefully. Forget the worry and hope for the best. Try to imagine that you have already cleared the exam and are getting into your dream B-School to pursue an MBA degree.
Quick Links -
Questions related to CAT
Showing 10914 out of 10914 Questions