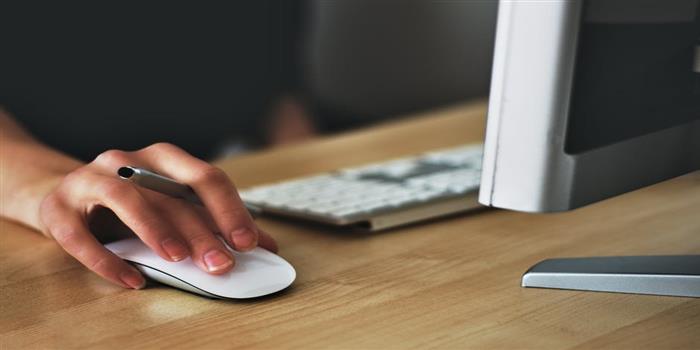 How to tackle TITA questions in CAT - IIMs had introduced TITA or Type In The Answer questions in CAT since 2015. TITA or the non-MCQs do not carry any answer options and the test takers have to answer the CAT TITA questions by typing their answers on the virtual keyboard with the help of mouse and submitting by clicking on the 'Save & Next' tab. CAT 2018 will also carry almost 25 to 30 percent questions which would be TITA or non-MCQs. Since CAT TITA questions do not have negative marking scheme, it is advised by experts and toppers that candidates must attempt all TITA questions. On the other hand, owing to the lack of options, CAT non-MCQs can be time-consuming as well. So what should be the candidates' strategy to tackle the CAT TITA questions? This article of Careers360 brings to you everything that you need to know about the non-MCQs and how to tackle TITA questions in CAT.
CAT Percentile Predictor
Know your expected Percentile
Use Now
The following table brings to you the section wise number of CAT TITA questions in CAT 2015, CAT 2016 and CAT 2017 which will help candidates plan exam day strategy for CAT 2018, especially in terms of how to tackle TITA questions in CAT.
Number of TITA Questions in CAT over the years
| | | | | |
| --- | --- | --- | --- | --- |
| Year | Verbal and Reading Comprehension | Data Interpretation & Logical Reasoning | Quantitative Ability | Percentage of TITA Questions |
| CAT 2017 | 7 | 6 | 7 | 20 |
| CAT 2016 | 10 | 8 | 7 | 25 |
| CAT 2015 | 10 | 24 | 14 | 32 |
According to the CAT exam pattern, the total number of questions in the test is 100, out of which 34 each in VARC and QA and 32 questions in DI & LR. Each section is timed for one hour. Three marks are awarded for each correct answer and one-fourth negative marking is involved for each wrong answer of MCQ questions.
So How to tackle the TITA questions in CAT?
Attempt all TITA questions in CAT – Since CAT TITA questions do not involve negative marking, one thing the candidates can be sure of is that they would not lose marks even if they do not answer such questions accurately. Unlike previous years' CAT (before 2015) where there was a threat of negative marking for all the 100 questions, now the issue of negative marking for TITA questions have been tackled. Vinayak Kudva, Chief Mentor, IMS Learning states, "As these questions do not carry negative marking, all test-takers would be advised to definitely attempt these questions."
Along with the advantage, there are few challenge areas of CAT TITA questions. Previous year's toppers bring to you the methods they followed to tackle TITA questions in CAT.
Time-consuming – Generally, the type of TITA questions can be time-consuming owing to the lack of options. According to the experts, the non-MCQs in Quant and DI sections were difficult to solve given the long calculations and an absence of elimination method, which is a core advantage of MCQs. As Satish Parchani, IIM Shillong student and 99.65 percentiler in CAT 2016 shares, "TITA questions of CAT don't penalise you directly for wrong answers, but again there is a very low probability of any random answer turning out right, and that is the penalty in terms of time which is very crucial for an exam like CAT. So, I approached non-MCQs in the same way as MCQs."
No guessing game – Theory of elimination is one of the major and most popular methods utilised by CAT takers for MCQs. Hence, test takers have to actually solve the entire TITA question and deduce the answer. As discussed in the above point, this makes the questions time consuming as well. "As far as the TITA (type-in-the-answer) questions are concerned, test-takers will not be able to indulge in guessing- wild or intelligent based on the options provided," says Kudva.
Attempt TITA questions at the end – Since the non-MCQs can be time-consuming and difficult to solve, it is the best way to answer the question on how to tackle TITA questions in CAT is to keep them for the last. Test takers can solve the MCQs and keep the time-consuming TITA questions to be solved towards the end. "Non-MCQs carry no negative marking but are very lengthy. So I left these questions for the end," shares Saakshi Goel, 99.57 percentile in CAT 2016 and SPJIMR Mumbai student.
Types of TITA questions from each section – According to the toppers, the difficulty level of the TITA questions from CAT depend from section to section. While the non-MCQs or TITA questions of Verbal and Reading Comprehension (VARC) sections are lengthy and tough, Quantitative Ability questions are easy in nature. According to experts and previous year analysis, the types of TITA questions are as follows:
VARC – Parajumbles, Summary, Odd Sentence Out

DI & LR – Tables, Arrangements and Venn Diagrams

QA – Arithmetic, Algebra, Numbers
Section wise strategy to attempt TITA questions – There is no uniform strategy to attempt CAT's TITA questions. You have to select the questions which would be less time consuming and easy to solve. Just going by the fact that such questions are devoid of negative marking may lead to loss of time. Sharing his strategy, Vinay Pahal of MDI Gurgaon says, "For TITA questions in CAT, you will have more chances of getting the accurate answer in QA than in VA. For VARC, try to solve RC first before moving to VA. For QA, the TITA questions most probably will be simpler than MCQs. Do not leave any non-MCQ. You may get lucky."
Another CAT 2016 topper, Sreenath S Nair, who secured 99.42 percentile in CAT states on how to tackle TITA questions in CAT as "I avoided the non-MCQ questions in VA because it was my weakest section and I took a lot of time to come to the conclusion as the answers were always very subtle. Whereas, in DILR and QA section, I did not pay heed to the MCQ and non-MCQ types because I had gone about the questions depending on the difficulty of the exam."
Also Read

Sectional Time Management Tips for CAT 2018