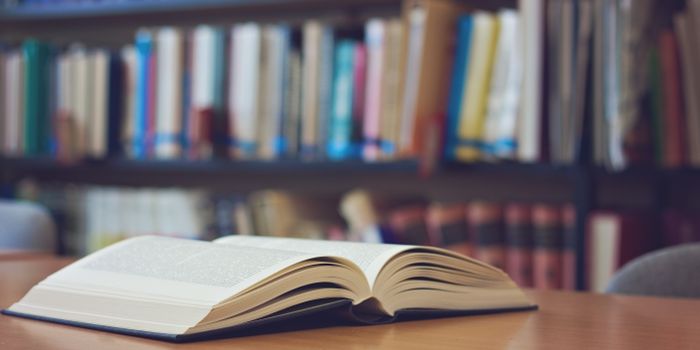 Best books for CAT Preparation - To prepare for an exam, books are the best source as they enhance knowledge and provide insights about a topic. Preparing for a highly competitive exam like CAT,  aspirants often face the problem of plenty. There is no dearth of books and resources, but to choose the right one, and preparing strategically along with adequate practice is the key to success. To help aspirants crack CAT 2018, Careers360 brings to you best books for CAT preparation.  
MBA/PGDM Admissions Open 2019
Acharya School Of Management
CAT Pathfinder
Know your call chances for Admissions
Use Now
CAT 2018 is likely to be announced in the fourth week of July by IIM Calcutta, the conducting body this year, and the CAT application process will begin from the first week of August. CAT 2018 will be conducted on November 25, 2018 (Sunday). With around six months left for the big test day, it is time to roll up the sleeves and plan out a strategic CAT study plan. But one must also be cautious in selecting the right books. Careers360 bring to you the best books for CAT preparation for its three different sections namely, Quantitative Aptitude (QA), Data Interpretation & Logical Reasoning (DI & LR) and Verbal and Reading Comprehension (VRC).
Not only us, or the experts, even CAT toppers suggest preparing from the available books. Arvind Menon, CAT 2017 topper with 100 percentile, referred to Quantitative Aptitude by Arun Sharma and CAT preparation books by Nishit Sinha.
Watch Video on Best books for CAT Preparation
Best books for CAT 2018 preparation
When it comes to best books for CAT preparation, there are some highly recommended authored material for beginner and advanced level preparations. Let us have a look at the some of the books cum study material available for different sections of CAT. These will support you to have CAT section wise preparation in the best possible way.
Best Books for CAT Quantitative Ability (QA):
This section tests the problem-solving approach of the aspirants. With high difficulty level, QA covers topics like Arithmetic, Algebra, Geometry, Number System, Modern Mathematics and other questions related to Higher Maths. The best books to prepare for this section of CAT are:
Arun Sharma's 'How to prepare for Quantitative Ability for CAT', published by Tata McGraw Hill- This book is most recommended for CAT aspirants to prepare for QA section. The book follows the latest pattern of CAT with a focus on one of the most important components of the CAT exam is Quantitative Aptitude. Each chapter has questions at the end that have been split up into three sections, based on the level of difficulty. Mock papers are also available in this book.

Arun Sharma's The Complete CAT Digest, by Tata McGraw-Hill, is a must-have for any CAT aspirant. It covers the basics of CAT entrance examination with the QA examination as for its main focus.

How to Prepare for the CAT Common Admissions Test by Muhamed Muneer, published by Om Books, is another book that is simple and easy to understand, and has mock tests and solved CAT papers from previous years.

Quantitative Aptitude for Competitive Examinations by Abhijit Guha (Tata McGraw-Hill) has a comprehensive step-by-step problem-solving guide.

Quantitative Aptitude for CAT and Other MBA Entrance Exams by Trishna Knowledge Systems (Pearson) has many practice exercises in increasing difficulty for a gradual transition.
Best Books for CAT Verbal and Reading Comprehension (VARC):
This section basically tests the English language skills of the test takers. The question types are divided into two parts, Reading Comprehension and English Usage. The English Usage questions can be further classified into Vocabulary, Grammar and Verbal Reasoning. The best books to prepare for this section are:
How to Prepare for the Verbal Ability and Reading Comprehension for the CAT by Arun Sharma and Meenakshi Upadhyay (Tata McGraw-Hill) is a workbook with practice questions and tips based on previous CAT papers.

Nishit Sinha's The Pearson Guide to Verbal Ability and Logical Reasoning (Pearson) covers a wide range of topics explained in an easy-to-understand manner.

Word Power Made Easy by Norman Lewis.

Barron's Pocket Guide to Vocabulary.
Best Books for CAT Data Interpretation & Logical Reasoning (DI & LR):
 The questions from this area are mainly in the form of caselets. The test takers have to analyse the data given in various ways and answer the questions. The topics covered in this area are Data Arrangement, Seating Arrangement, Blood Relations, Bar Graph, Data Sufficiency etc. The books to refer include:
How to Prepare for Data Interpretation & Logical Reasoning for CAT (Tata McGraw-Hill) by Arun Sharma covers all the fundamental concepts of Data Interpretation and Logical Reasoning.

Trishna's Verbal Ability And Logical Reasoning For The CAT And Other MBA Examinations by T.I.M.E. Publisher: Pearson
CAT Facts:
The Common Admission Test (CAT) is one of the most coveted MBA entrance exams. CAT is a computer-based test of three hours duration carrying 100 questions. Last year the CAT was taken by over 1.95 lakh candidates for admissions to various management programmes. CAT 2017 was conducted by IIM Lucknow in 140 cities across India. The number of applicants was 2,31,007 and the actual number of test takers was 1,99,632.  
Also Read: