How Toppers Prepare for CAT 2020
How Toppers Prepare for CAT - The Common Admission Test or commonly known as CAT, one of the coveted management entrance exams which keeps the students perplexed even during the course of their preparation owing to its changing nature. A candidate might be very intelligent or brilliant but anxiety continues to haunt you till the day of the exam as you are not very sure what are the kind of questions that will be asked, if there will be change in the exam pattern of CAT or not. In order to avoid such confusion and maintain calm on the day of CAT, candidates can learn from the experience of others and know "how toppers prepare for CAT." One might be thorough with the syllabus but they can learn some vital tips for CAT 2020 from those who got an edge over the others as this will help them crack the exam without much difficulty. Read the full article to know "how toppers prepare for CAT," check their sectional and overall percentile and what different did they made to ace the exam without much difficulty.
Latest- Know all about CAT Mock Test 2020. Candidates will be able to download CAT 2020 admit card from October 28.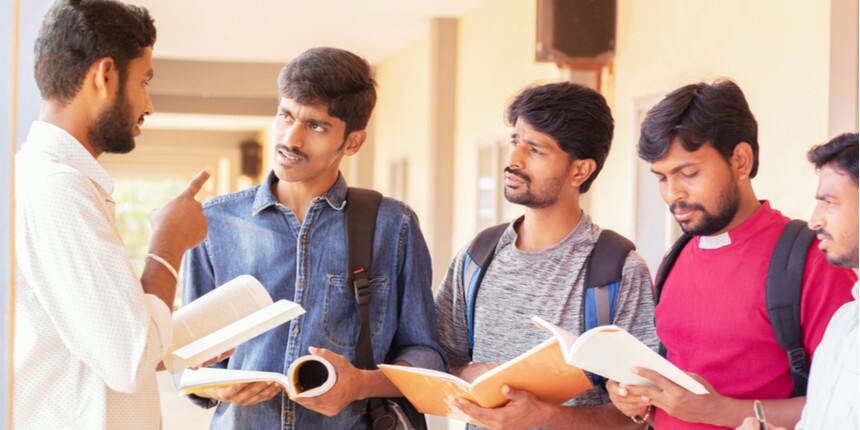 How Toppers scored both section wise and overall in CAT
Before knowing how toppers prepare for CAT, let's know their section wise score and overall score. Despite being a volunteer in various societies of college or being a working professional, nothing stopped these toppers to achieve their dream. The table below mentions the section wise scores of toppers, through which you can assess on how much you need to score to get the desired percentile in CAT.
Quick Link- When and how to start CAT preparation 2020
CAT 2019 Toppers
How did Toppers Prepare for CAT?
To have a decent score one has to begin preparation a few months in advance to score 99 percentile or more. Some relentlessly worked hard, analysed their performance by taking mock tests and overcame those mistakes. Such were some toppers who have shared their exam preparation plan with Careers360.
One of the working professional, Sukumar who bagged 99.3 percentile proved that no barrier can stop one achieve a dream in this regard he shares that,'My idea was to have some work experience to improve my skills and chances of getting into Top tier B-Schools, as I secured placement in a company I wanted to work in. So, I planned to use this year to get some calls and have some Interview experience so that I would know the areas where I have to work on. My preparation strategy was, I took TIME test series and came to know which questions I can do and which questions I should leave rather than preparing for the content because time available for my preparation was limited.'
Another CAT topper focused on clearing concepts before taking the next step of preparation, Ronit Baerjea, who takes immense pleasure in watching sitcoms and poetry states that, "My journey started with joining a couple of the most prominent Facebook groups (such as iQuanta, ElitesGrid and Quantifiers), in September 2018, and going through all the questions and solutions posted by previous year's aspirants. I spent a lot of time analysing the shortcuts mentioned, and rigorously dissecting their mathematical robustness. The 2-3 months I spent re-introducing myself to mathematical concepts untouched since my JEE days were crucial to my eventual confidence and consistency in this particular section."
Also Read- CAT 2020: Tricks for Quant, DI&LR, VRC by 99 percentilers
How CAT Topper's Tackled Their Weak and Strong Areas?
To tackle one's weak areas is the biggest challenge while preparing for CAT. However, few toppers share their experience as to how one can overcome their mistakes and weaknesses. Ankit Desai believes that overcoming the fear of failure is the first step towards success and so he scored 99.1 percentile. To tackle his weak area, he shares that, "I knew I wasn't good at VARC. So in the first few CAT mock tests, I tried to understand the questions I could solve correctly in the section. This is where analysing the mocks comes to the rescue. Once I understood that I wasn't comfortable with inference based questions and para jumbles, I started practising more RCs and more para jumbles daily. Also, I started reading an article or two daily for one month to increase my reading speed."
Another topper, Lakshay Kumar who thought QA to be his weak point, scored 00.7 percentile. To tackle his weak area he states, "For the weak area, there was no synonym to hard work there. If practicing 2-3 hours didn't cut it then I worked 4-5 hours on that section. Geometry as a whole is a very wide topic and I always had the fear that there were a lot of concepts that I had not prepared. To counter that, I carefully understood the pattern and extent of the topic and prepared accordingly."
How Toppers Managed Time on D-Day?
With sectional time limit of 40 minutes for each section, it is a challenge to solve all the questions in a stipulated time period, wherein no balanced time from previous section can be taken forward. Such was the challenge for toppers and thus succeeded by showcasing their management skills by planning a strategy to attempt questions from each section. Such was a topper Lakshay Kumar who says, "For Reading Comprehension, I made sure that I completed it in the first 40 minutes (skipping any difficult questions) and then gave 20 minutes for the Verbal ability section. For Reasoning, I gave the first 7-8 minutes reading and deciding the difficulty level of each question set and then the rest 52-53 minutes in attempting the sets with the easiest being attempted the first. For quants, the rule of them for me was to attempt in order of question paper but skip the question if within the first 30-40 seconds the approach does not strike your mind."
What did Toppers prefer: Self Study or Coaching Institutes?
One of the most common dilemmas that every aspirant faces is to choose between self study or coaching. No matter if the student belongs to an engineering background or not, every candidate feels an urge to join a coaching centre so that they can learn the tricks of the trade. However many toppers believe that the only ingredient that adds to success is discipline and dedication towards your plan no matter if it is self study or through coachings. Somansh Chordia who scored 100 percentile shares how he decided to prepare, "I had joined TIME. With so much content and guidance available online and CAT being a relatively easy exam in terms of the syllabus, I wouldn't say coaching is necessary but it certainly saves a lot of time as the experienced faculties help you find out the common approaches taken by students so that you can easily discover what suits you the best. Other than this, what coaching institutes primarily offer is a competitive atmosphere that is necessary to remain motivated to push our limits. But how important this again depends on the individual and if there are friends around you going through the same process, this might not be necessary."
Importance of Mock Tests for Toppers
Mock tests are the trial exams which help you have the same exam environment and prepare you for the D-day. Without taking the mock test one often stays in anxiety and as the question paper appears things are forgotten in a flash. To reduce such mishappenings and keep you motivated, mock tests help you analyse the difficulty level of the question paper and prepare you as per the exam pattern of CAT. Anumay Ashish highlighted his weak points by taking mock tests frequently, he says that, "The last part was the CAT mock tests, I gave around 25-26 mock tests and evaluated the performance of each of them properly; highlighting my disabilities and weaknesses."
Candidates might be interested in-
Questions related to CAT
Showing 9066 out of 9066 Questions