CAT 2022 Exam Preparation Strategy - Important Tips & Schedule
CAT Exam 2022 Preparation Strategy - Planning to prepare for CAT 2022? Wondering what can be the proper CAT preparation strategy? If you are thinking about when is the right time to start the CAT preparation, then the best time to prepare for CAT 2022 is three to four months before the exam date. Every single candidate who registers for the CAT entrance exam hopes to crack the toughest exam with great marks.

But the question is- how to start and what preparation strategy of CAT 2022 will be useful enough to get a name on the merit list of IIMs? Careers360 in this article will tell you simple and easy to make and follow the CAT 2022 preparation strategy. Details as to how you can start your preparation, the best CAT study material, and much more. Common Admission Test for the academic session 2022 will be conducted in the last week of November 2022.
Latest Updates for CAT
3 hours ago:

Click here to check the details that you can edit in CAT 2022 application form.

14 Sep 2022:

Fill out CAT 2022 application form before the deadline, September 14.

12 Sep 2022:

Click here to fill out CAT registration form 2022 before September 14.
Stay up-to date with CAT News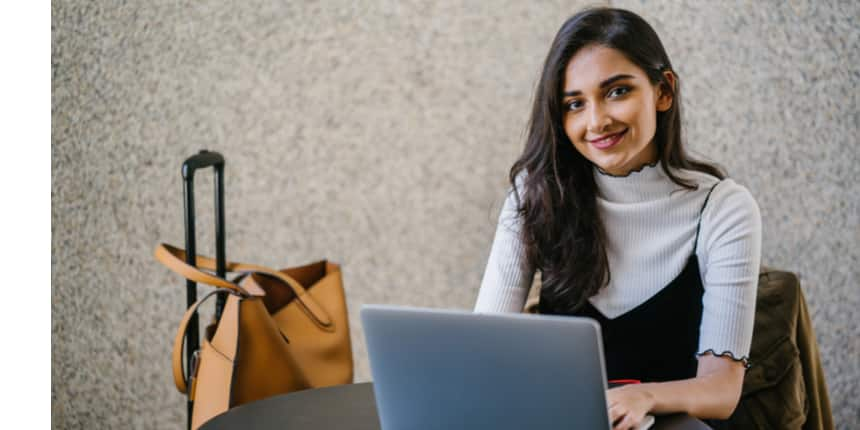 CAT Exam Pattern 2022
An extensive Preparation Strategy of CAT is required to secure a good percentile in the CAT entrance exam. CAT 2022 is almost a few months away. Hence, candidates must pull up their socks. For the next academic year, the Indian Institute of Management may or may not provide a revised exam pattern of CAT 2022.
It is obligatory for candidates that before filling the CAT registration form 2022 they must check the CAT exam pattern 2022 beforehand and devise a proper CAT preparation strategy. The table given below shows the revised exam pattern of CAT based on previous year and will be updated as per the changes brought in by condcuting IIM.
CAT Test Pattern 2022 (Expected)
Particulars

Details (Tentative)

Duration of CAT 2022

3 hours (180 Minutes)

2 hours (120 minutes)

Sectional Duration

60 minutes per section (Total 180 minutes)

40 Minutes for Each Section (VARC, DILR, QA).

53 Minutes 20 Seconds for PwD candidates for each section.

Total no. of questions

100 questions

76 Questions (54 MCQs and 22 Non-MCQs)

CAT 2022 Mode

Computer-based exam

Marking Scheme

+3 marks for the correct answer

-1 mark will be deducted for the wrong answer

Total Sections

Data interpretation & logical reasoning

Verbal ability and reading comprehension

Quantitative Ability
CAT Preparation Tips & Strategy by Endeavor Careers
CAT Syllabus 2022
After analyzing the pattern of the exam, candidates must carefully look at the syllabus of CAT 2022. Allot time as per the topics of the syllabus. As per the CAT syllabus 2022, the question paper will be divided into three major sections i.e. Data interpretation & logical reasoning, Verbal ability and reading comprehension, and Quantitative Ability.
Quick Links -
When To Start Preparation For CAT 2022?
Once you are done with knowing the syllabus and revised exam pattern of CAT 2022, now the next step would be to manage the time accordingly. Having awareness of time management is necessary. It may happen that candidates may end up wasting their prized time even after being aware of the revised exam pattern and syllabus of CAT. Hence it is important to make a proper Preparation Strategy of CAT for excelling-
CAT Preparation Strategy 2022
Time Management

Focal Areas for CAT preparation strategy

6 Months

Divide the syllabus i.e. Break preparation into sections

Coaching or Self-study

Clear concepts

3 Months

Work on weak areas

Solve Sample Papers

1 Month

Crack the mocks

Remember the Art of Leaving
Top Colleges in India offering MBA
Let us look at each Preparation Strategy of CAT one by one to have a better understanding-
Divide the syllabus i.e. Break preparation into sections
Make an effective timetable that will enable you to cover the topics mentioned in the CAT syllabus 2022. Remember that only after clearing your entrance exam, you can receive a call for the further admission process of IIM. Candidates must first try to put their hands on those topics which they find a bit-level up as initially there will be more time to give on such hard topics.
Use the internet to build a strong foundation. According to one of the CAT toppers, "one needs to have a proper study material for the same and one has to maintain consistency while covering the syllabus." Try to find out easier ways of solving such questions and learn how to solve difficult questions quickly.
Quick Links -
Coaching or Self-study
Nowadays, a number of coaching institutes are available that provide preparation tips to candidates. According to Shivam Chandak, one of the toppers of CAT, coaching classes helped him as a source and guided him to stay focused. However, if candidates feel that they lack monetary resources to join the coaching. They also have the option of self-study. Topper Aditya Devalla said, "I had joined TIME coaching classes and Career Launcher mock tests. However, I didn't attend many classes and rather focused on self-study. My sister guided me through the process. I don't think coaching classes are necessary if one has the discipline for self-study on a regular basis." Experts admit that if candidates prepare for CAT without coaching then also they definitely can crack the exam.
Quick Links -
Clear concepts
In the initial months, candidates need to follow a CAT preparation strategy that allows them to focus on the concept of clearing their syllabus concepts. Having the fundamental concepts clear will act as a benefit in CAT 2022. Thus, clear concepts by understanding the exam pattern and each and every topic of the syllabus of CAT 2022. Use the internet to learn new methods and quick answers to solving problems. CAT Topper, Abhilasha Balakrishnan said that she explored the internet and found various sites to prepare for the CAT exam.
Quick Links -
Work on weak areas & Solve Sample Papers
Know that you have analyzed the syllabus and checked all that was necessary. Highlight the areas that you feel need improvement and more focus. Work on those areas, try solving more and more questions. Take a look at CAT question papers and solve them rigorously. For the purpose of searching for more questions, you can look at the sample papers of CAT 2022 to provide a stable base to your Preparation Strategy of CAT. Remember that solving questions and practicing the same things, again and again, will improve your base and you will be able to solve questions easily during the actual CAT 2022 time duration without being confused.
Quick Links -
Crack the mocks
According to most of the toppers of CAT, going through mock tests is highly beneficial. The mock test of CAT 2022 helps candidates to get an idea about the type of questions that could come up in the paper, the marking scheme, navigation through different sections, the effort required to score good, the difficulty level of the question paper, and much more.
CAT mock test 2022 is similar to the actual question paper with the same time duration, sections, marking scheme. Candidates can take up mock tests before or after the preparation i.e. to gauge where they stand amongst others, they can either take the test before starting their preparation or they can also check their CAT preparation strategy after they are done with the syllabus.
Quick Links -
Prepare Flash Cards/sticky notes
Considered to be a scientific method, writing notes on colorful flashcards helps remember the brain new things easily. Make sticky notes and write important things on them, make sure to stick them at a place that is visible to your eyes and helps you in mugging up that topic easily. In that case, you just have to make notes, stick them, see them and your mind will grasp it. You don't need to put too much effort into opening the notebook again and again.
Remember the Art of Leaving
When not much time will be left for CAT 2022, candidates are advised to focus only on their strengths. At that time, leave what is not necessary or is out of reach. Learning the art of leaving will act as an important CAT preparation strategy as it will save time for candidates on time-consuming questions. Better to avoid the rotten eggs and focus only on the golden ones to score well in CAT 2022.
Quick Links -
Above all, stay hydrated, eat well and trust your CAT preparation strategy.
B-School Accepting CAT Scores - Location-wise
Questions related to CAT
Showing 10662 out of 10662 Questions