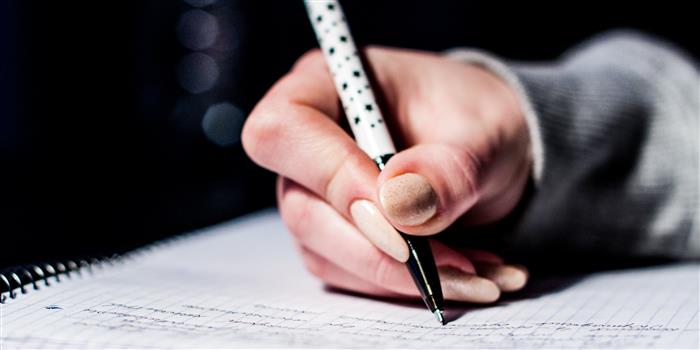 How to prepare for CAT 2018 in 3 months - Common Admission Test (CAT) is scheduled to be held on November 25, 2018. As the MBA experts say that for a strong preparation you need to invest minimum three months, and if you are aspiring to see yourself in one of the IIMs, the preparation has to start soon. As there are hardly 3 months left for CAT 2018, Careers360 brings to you how to prepare for CAT 2018 in 3 months.
MBA/PGDM Admissions Open 2019
IFIM Business School
CAT Pathfinder
Know your call chances for Admissions
Use Now
How to prepare for CAT 2018 in 3 months
With over two lakh test takers, CAT is one of the most competitive MBA entrance exams, sectional knowledge is not the only factor to succeed in this test. You need to have a proper strategy in terms of preparation, time management, and test taking plan. Experts and toppers share their tips on how to prepare for CAT 2018 in 3 months.
Coaching or Self Preparation – Though cracking CAT seems to be an impossible task without proper guidance or coaching, it is not absolutely impossible. If you follow a systematic and meticulous approach, cracking CAT would be an achievable task. Generally, candidates who are have taken CAT in previous years opt for self-study. If you decide to take coaching, then decide on the institute and the course to choose. Make sure that the course suits your factors like timing, fee, distance to travel to name a few. As Konreddy Varun Kumar, CAT topper with 99.84 percentile and MDI Gurgaon student says, " I didn't join any classroom coaching as such. According to me, coaching is not necessary to bag a top rank but it certainly is useful. Apart from getting your concepts clear by the faculty members, you also tend to meet a lot of individuals who are aiming for a top rank. Having this kind of a peer group around keeps you motivated and fosters a spirit of healthy competition."
Identify your strengths and weaknesses – Knowing the areas of your strength and weakness is of utmost importance. Once you identify the sections in which you have conceptual clarity and can score high and vice versa, you have to prepare your study plan accordingly. Maximise your focus on the weak areas but do revise and practice strong sections as well. Anandu S Mukundan, a first-year student of IIM Kashipur and 99.74 percentiler in CAT 2016 shares, "I recognised my strengths and weaknesses very early and knew exactly which area required more attention and which required the least.I would just suggest CAT 2018 takers that they recognise their strengths and weaknesses and work accordingly on each of them. If they can master that, then nothing is out of their reach." 
Section wise study plan – There are three sections in CAT, Verbal Ability & Reading Comprehension, Data Interpretation and Logical Reasoning and Quantitative Ability. Start with the basics of all three sections. Don't have a mental block about a particular topic. Take a look at the section wise preparation tips as suggested by experts.
Verbal and Reading Comprehension - Gautam Puri, Vice Chairman, and MD, Career Launcher suggests, "Practice RC sets of the commonly asked genres and try to read articles and books online to get comfortable with reading lengthy passages on the screen. Practice solving the verbal logic questions through selection and elimination method."
Data Interpretation & Logical Reasoning - "One need not solve all the sets. Just pick the ones that you are most comfortable with. Regular practice would help you identify the sets that would be suitable for you. Practice LR based DI sets as these are gaining more weightage as per the previous year exams," Puri states.
Quantitative Ability -  Manek Daruvala, Director, T.I.M.E. mentions, "Students should have a clear understanding of their comfort level in all Quant topics. Mock-CAT performances should be analysed at a topic level. The areas where the students have been scoring below par repeatedly and the areas where the scores have been fluctuating should be the areas of focus."
Take mock test – As you identify your strengths and weaknesses and complete the first round of basic preparation, you have to start taking mock tests. Remember to take the mock tests in computer based mode and in section wise time bound manner. This will help you in familiarising with the test environment. The initial mock tests can be either sectional or full length. Ideally, take a full-length mock test first followed by sectional ones for your weak areas. Talking about the importance of mock tests, Saakshi Goel, who secured 99.57 percentile in CAT 2016 and currently pursuing PGDM from SPJIMR Mumbai states, "Mock tests played a huge role. I took about 25 mock tests after I finished my course. One test per day. These tests familiarised me to the CAT pattern and helped me identify problem areas."
Analysing mocks – The whole point of taking mock tests is to analyse your preparation. The mock tests will give you the idea about your strengths and weaknesses. Channelise your preparation accordingly. Spend more time on your weak areas to strengthen them. However, you should not be too confident or comfortable with your strong areas. Practice those to make them even stronger and solve questions of next level of difficulty. Have a balanced approach so that you are able to get the requisite cut off in both the sections as skewed performance will hamper your chance of getting into IIMs or a top B-School in India. Sharing tips for analysing mock tests, Gautam Puri mentions, "When you start with the analysis, do not view the answer of the incorrect answers first but try to solve the question again. Perform a SWOT (Strengths, Weakness, Opportunities and Threats) analysis of the paper, this should reveal, to you, the questions that you must attempt and the questions that are best left alone."
Time Management – Time management is one of the most crucial factors of the CAT 2018 preparation. It would also be an important factor during the exam as well. According to Sandeep Manudhane, Chairman, PT Education, allocating four hours in a day for the preparation would be enough. "CAT is an aptitude test where you should have conceptual clarity and know how to apply them. Hence you need not spend much time in memorizing study material," he says. As far as time management strategy for exam day is concerned, Shubhrajyoti Saha, IIM Shillong student and 99.64 percentiler in CAT 2016 shares, "In case of VARC, my aim was to solve the 25 questions of RC in 45-50 minutes. Then I tried to solve five VA questions in 10 to 15 minutes. In DILR section I tried to solve one caselet in 15 minutes so that I could solve four cases in one hour in that section. In QA, I had no specific target but I aimed at maximising my number of attempts in the three-step strategy. I tried to finish first step in half an hour. Then I gave 20 minutes for step two and in the last 10 minutes I tried to solve questions from third step."
Tips for students – If you are a final year graduation student and have decided to take CAT, make sure that you do not compromise on your final year preparation as your academic records will be given high weight-age in the IIM's admission procedure. However, you need to manage time properly in between studies. Now that there are around three months left for the exam, allocating three to four hours a day for CAT preparation would be sufficient.
Tips for working executives – Compared to students, it is tough for the working executives to prepare for CAT. According to Manek Daruvala, Director, T.I.M.E., for those who are working, the work pressure/load at the office can, at times, play havoc with their CAT prep plans. So allotting a fixed duration in a day for CAT preparation is strongly advisable. "Working students, in particular should ensure that in spite of losing out on the prep-window on some days due to work pressure, they adhere to the window on the remaining days and see if they can extend it whenever possible to compensate for the losses that may have occurred earlier."
Aseem Garg, a student of IIM Calcutta, who secured 99.97 percentile in CAT 2017, achieved a well-maintained balance between his job at ISRO and CAT preparation. He says that he was working during his preparation time and if he would have joined coaching, there would have been close to zero time left for self-study. He feels that self-study is the most important aspect to do while preparation. He worked out a well-thought timetable to strike a balance between professional life and CAT preparation which working aspirants can refer to customise their own study time table.
Also Read: