How to prepare for CMAT in 3 months?
How to prepare for CMAT in 3 months - Since only three months are left for CMAT, the time has come for the candidates to plan their study from now in such a way that they would be able to balance their time and preparation. No matter if it is online or offline, candidates are seeking help for how to prepare for CMAT in 3 months. For these last three months all a candidate needs to do is to check whether they have completed the whole CMAT syllabus as it's the time the candidates need to brush up the things they have prepared during their preparation journey. Three months is the ample amount of time for the candidates to analyse what their strong and weak points are. Though, they must have ascertained it in the very starting of their preparation but the time has come when they actually need to work on them. Read the full article on careers360 in order to know everything about how to prepare for CMAT in three months.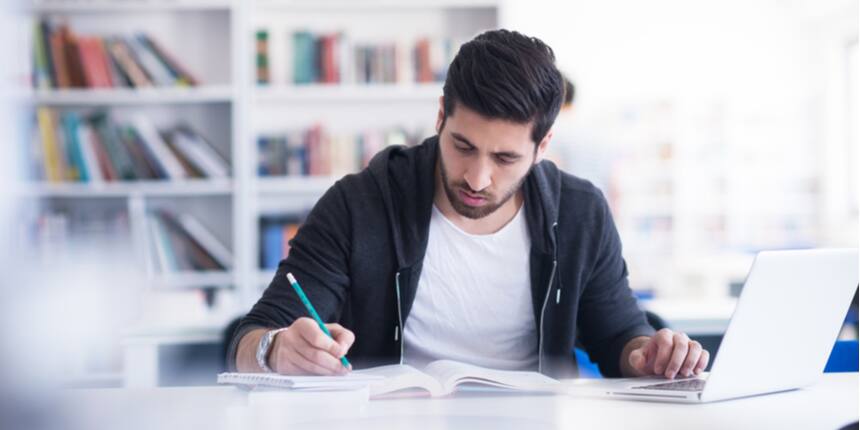 First understand the pattern of exam
Prior to starting of CMAT preparation, aspirants must get well versed with the pattern and marking system of the exam. It is the first smart move to the preparation of any level exam. Understanding the pattern of the exam means to pay attention to the sections which are covered and what weightage of marks they hold.
Maintain the self discipline and stick to the preparation
It takes lots of effort and dedication to crack a competitive exam and since three months are not sufficient for full fledged preparation of exams like CMAT, aspirants should maintain self discipline and must avoid wasting time on irrelevant activities. Also, they must stick to the preparation strategy they have adopted.
Make SWOT analysis as earliest possible
It is very much important for aspirants to make a SWOT analysis for themselves as soon as possible because on the basis of their strength and weakness they come to know how effectively they have to prepare further. SNAP mock test and online test series help one to know their strong and weak areas.
Divide your preparation in three phases for 3 months
Aspirants for effective results, may divide their preparation in different phases as well for example, for the given time of three months, one can utilize the first month for the completion of whole syllabus, the second month can be invested in attempting full fledged and sectional mock test and online test series of different coaching institutions. The last month can be utilized for the revision of the whole syllabus of CMAT.
Quick Links-
Practice Questions based of different patterns
In the first phase or in the first month of preparation, candidates for each topic should practice a lot of questions based on different patterns and must refrain from practicing the same type of questions again and again. Practicing all types of questions adds value to your preparation and makes you more learned in less time.
Mock Test key to success
To check whether your preparation is going on the right track or not, it is necessary for you to devote ample amounts of time to the mock tests. The mock tests whether sectional or full fledged, help one to increase speed and accuracy, wherein the speed will improve one's time management and the accuracy will create more chances to score well in the exam. Mock tests also help in developing shortcuts and tricks for the long calculative sections like Quantitative Aptitude. Analysis of each and every mock test is also one of the most essential parts of the preparation.
At last, revise the basic concepts and formulae
After an active CMAT preparation of two months, the third and the last phase should be utilized for the revision of basic concepts and formulae to polish or to have a good command over CMAT 2021 preparation. Divide the last fifteen days before the exam in such a manner so that a sufficient revision of each section could be done.
Quick Link-
Questions related to CAT
Showing 9647 out of 9647 Questions