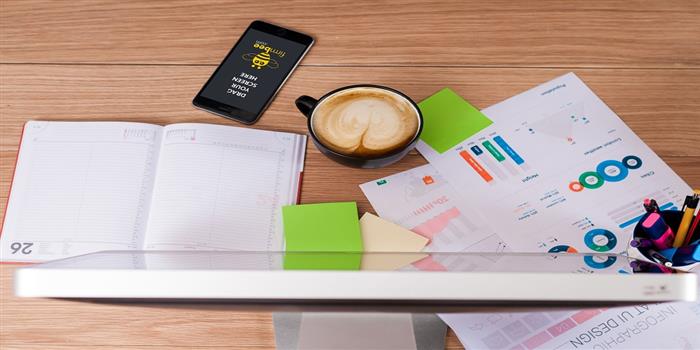 How to prepare for CAT DI & LR: The Data Interpretation (DI) and Logical Reasoning (LR) in CAT, as the name suggests, is all about data and tests the ability to analyse and establish the best recourse in a given situation. The section explores calculations as part of DI and speedy decision-making ability for LR. In this article, know how to prepare for Data Interpretation and Logical Reasoning (DI & LR) section with CAT study material, books and inputs from toppers and experts of CAT. 
MBA/PGDM Admissions Open 2019
IFIM Business School
CAT Pathfinder
Know your call chances for Admissions
Use Now
As per the CAT 2018 exam pattern, the DI & LR section will have a time limit of 60 minutes to answer 32 questions. Needless to say, practice is the best way to prepare for DILR. However, it is vital to keep a check on the watch as there is a sectional time limit to attempt each section in CAT 2018. Good scores in DI and LR will not only impact the overall percentile, but will be considered in the sectional CAT cutoff. Thus, it is crucial during preparation phase to know how to prepare for CAT DI and LR so as to not compromise on the sectional performance. Read these seven key pointers which will help you gain expertise on how to prepare for CAT DI & LR section.
See video on How to Prepare for CAT 2018
See Video on CAT Preparation Books
Difficulty Level of CAT DI and LR - CAT 2018 aspirants must remember that this section had the highest difficulty last year. According to analysis of previous year CAT exam by T.I.M.E. experts, "The entire section can be termed to have DI based reasoning sets and Quant based reasoning sets, making it almost impossible to identify and classify the sets in DI and LR separately." While initially the data and questions looked easy, upon attempting, they turned out to be complicated and time consuming.
How to prepare for CAT DI & LR 
Below are some of the key pointers to crack this section successfully.
Read Business Newspaper and Magazines - Business Newspapers and magazines are the best sources to prepare for DI & LR. It is a good practice to analyse the pictorial and graphical representations in the form of charts, bar graphs, tables etc. from the business section of newspapers. One can also refer to business newspapers and magazines to get a hang of business aptitude and interpreting data. As part of his preparation, CAT Topper Harrshit Kansal says, "I regularly stayed in touch with the latest happenings and regularly read 'The Economic Times' in order to keep myself updated with the current affairs and general knowledge."
Be familiar with Caselets –One of the important topics and type of questions asked in the DI and LR section are caselets. A case or situation will be described which will be followed by three to four questions. For DI, the questions will be in the form of line and bar graphs, pie charts etc. The LR questions will be mainly on arrangements, blood relations, family tree, Venn diagrams etc. Initially, to get familiar with the caselets, it is a good idea to start with sectional CAT mock tests. Familiarise yourself with all the types of caselets and understanding the types of data representations. CAT Topper Balkesh Narang, shares, "I focused the most on being familiar with versatile forms of data representation like pie chart, bar chart, line graph, piled bar chart, spider chart and complex combinations of these".
Important topics for CAT DI and LR
A few topics that you must cover in DI section and prepare are presented below.
A few topics in LR section that must be covered are represented below.
Books for CAT DI LR - DI & LR books for CAT are the best source to learn the concepts and enhance your knowledge on a topic. Some of the books most recommended by experts and toppers are:
How to Prepare for Data Interpretation for the CAT by Arun Sharma (Tata McGraw-Hill)

How to Prepare for Logical Reasoning for the CAT by Arun Sharma (Tata McGraw-Hill) is a workbook with practice questions and tips based on previous CAT papers.

How to prepare for Data Interpretation & Logical Reasoning for CAT by Arun Sharma

Nishit Sinha's The Pearson Guide to Logical Reasoning and Data Interpretation (Pearson) covers a wide range of topics explained in an easy-to-understand manner.

The Great Book of Puzzles & Teasers by George J Summers

Additionally, Manek Daruvala, Director of T.I.M.E, suggests the book 'Puzzles to Puzzle You' by Shakuntala Devi to boost LR and DI preparation.
Mock Tests - A mock test is a practice exam or a revision test to prepare students for an upcoming examination. Start with small, easy questions and move towards bigger logical based caselets. Always analyse your performance after every mock test and review them for a genuine feedback about your performance. Utilising CAT mock tests for this purpose in the best possible way.
"To prepare for Data Interpretation and Logical Reasoning, I feel one must enjoy solving puzzles and do them regularly to get habituated. Then I started giving mocks and worked upon the mistakes and weakness after every mock. Mocks are the single most important aspect of the preparation as far as CAT is concerned," says CAT topper Rohan Joshi.
Harrshit goes on to share his mock-taking strategy. "Initially, I was appearing in around one to two mocks every week. Later on, when a few months were left before CAT, I started appearing in 3 mocks per week on an average. I made sure that the analysis of the mocks in which I appeared was done in the same week only," he says.
Practice - The more you practice the questions from DI & LR, better will you perform. Since there is no theoretical aspects or formulae to mug up in this section, it is only practice that can lead you to excel in this area. LR and DI are considered to be the hardest part of CAT which can be conquered with practice. "I made it a habit to solve lots of such questions on a daily basis," says CAT topper Soumyajit Ghosh.
Utilize Calculator – CAT 2018 test takerswill have access to an on-screen calculator for carrying out basic computations, which is helpful for students who are not too well versed with calculation. To be able to utilize the on-screen calculator for DI&LR to the fullest, you must practice beforehand.
"The introduction of the calculator will definitely help students while performing calculations in Data Interpretation questions," mentions Vinayak Kudva, Product Head, IMS. Knowing the tricks to calculate swiftly is another strategy to solve questions accurately without consuming too much time.
Brainstorming activities - Logical Reasoning is all about understanding the trick hidden in the question. After you are done with your daily preparation, take out time for some brainstorming sessions. Solve crossword puzzles, Sudoku, riddles on blood relations, family tree etc. "I have always been involved in some brainstorming activities like playing chess, minesweeper, Sudoku etc. Apart from these, I did not put any specific efforts to improve this section." says Balkesh. These activities, in simpler terms, are ways to prepare for LR section.
The right selection of questions: CAT 2017 topper Chhavi Gupta, who not only scored a perfect 100 percentile in the DI LR section but also overall in the exam, shares her trick of selecting the questions while attempting DI and LR. "DILR and Reading comprehensions were quite tough, so I chose the ones which could be easily comprehended by me. I took five to seven minutes in selecting what to do and what not to do" she says.
Manek Daruvala also suggests test takers to stay away from blind guessing as CAT and all the other tests have negative marking. "The negative marking is to deter students from attempting an extravagant number of questions even without solving them. Blind guessing almost always leads to a negative/low score and is hence to be avoided. However, if you are able to eliminate two/three choices (out of the four or five) on a proper basis, then, you may consider making an "educated guess", based on what your instinct tells you," he says.
Manage time efficiently – Sharing her exam-taking strategy for DILR, Chhavi shares, "I gave five to seven minutes to plan and select the order of the sets. As I could not comprehend the first two sets, just skipped and solved rest of the sets." Managing time is vital to get past any section in CAT 2018.
CAT 2018 Exam Pattern - The structure and the exam pattern of CAT 2018 have not undergone any changes and it will continue to remain a computer based test consisting of three sections. The sections evaluate Verbal and Reading Comprehension (VRC), Data Interpretation & Logical Reasoning (DI & LR) and Quantitative Ability (QA) aptitude. The total number of questions will be 100 wherein QA and VRC sections carry 34 questions each, the DI & LR section carries 32 questions.
CAT 2018 will be conducted in a single day window on November 25, 2018. The result of CAT 2018 is expected by the second week of January 2019. The admit card of CAT 2018 will be released in the last week of October. As many as 2,31,607 candidates applied for the test last year out of which around 34 percent were female candidates.
Also Read:
How to prepare for CAT QA section
How to prepare for CAT Verbal Ability and Reading Comprehension