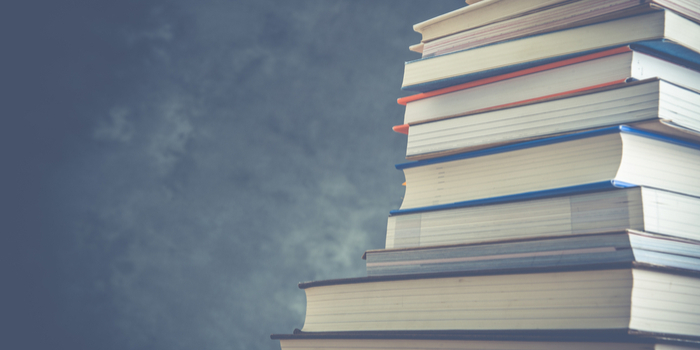 Best Study Material for CAT 2018 - There is no doubt that preparing from the right study material is imperative to crack a highly competitive exam like CAT. While hard work and smart strategy also play a crucial role, it is the optimisation of resources and time which will take you towards your goal of securing a high percentile. Having understood the significance of the study resources, Careers360 brings to you the best study material for CAT 2018.
MBA/PGDM Admissions Open 2019
Acharya School Of Management
The market is flooded with a plethora of books and study material for CAT 2018, and it is only natural for aspirants to get baffled in their attempt to pick the best ones. A vital parameter to choose the best CAT study material is to go for the tried and tested resources. In other words, utilising the books and study materials of CAT recommended by toppers and experts. First, let us take a glimpse at the exam pattern of CAT 2018.
CAT Sample Paper
Download Free Sample Paper for CAT
Download Now
CAT 2018 Exam Pattern
| | | | |
| --- | --- | --- | --- |
| Section | No. of Questions | Total Marks | Duration |
| Verbal Ability & Reading Comprehension (VARC) | 34 | 102 | 60 minutes |
| Data Interpretation & Logical Reasoning (DILR) | 32 | 96 | 60 minutes |
| Quantitative Ability (QA) | 34 | 102 | 60 minutes |
| Total | 100 | 300 | 180 |
Best study material for CAT 2018
With the help of the best books for section-wise preparation of CAT, one can crack CAT 2018 with a good score. Let us look at the best study material for each section in CAT 2018.
Best study material for CAT Verbal Ability & Reading Comprehension (VARC)
A good percentile is achievable in this section if one utilises the following VARC study material for CAT 2018:
Books for VARC-
How to Prepare for the Verbal Ability and Reading Comprehension for the CAT by Arun Sharma and Meenakshi Upadhyay (Tata McGraw-Hill)-  is a workbook with practice questions and tips based on previous CAT papers.

Norman Lewis' Word Power Made Easy.

CAT 2017 topper Hitesh Lohani recommends 'GMAT Official Guide' and 'Manhattan Verbal.' He further adds that 'IMS RC100' is also good. Hitesh has a score of 99.91 percentile to his credit in CAT 2017 and is a student of FMS Delhi (2018-20 batch).
Books to build Vocabulary-
Barron's Pocket Guide to Vocabulary

Nishit Sinha's The Pearson Guide to Verbal Ability and Logical Reasoning (Pearson) covers a wide range of topics explained in an easy-to-understand manner.
Regular Reading is the key - Reading of quality newspapers such as 'The Economist', magazines like 'India Today', editorials, journals and novels are proven to be one of the best study materials for VARC section. Mark difficult words as you read and learn their meaning from the dictionary. Additionally, solving word puzzles and crosswords in the daily newspaper can be a game changer for those whose forte does not lie in VARC. CAT 2017 topper and student of IIM Calcutta, Aseem Garg recommends 'The Hindu' and 'Livemint' for editorial columns and articles.
Best study material for CAT Data Interpretation & Logical Reasoning (DILR)
From the level of basic to advanced preparation, aspirants can take aid from the following study material for DILR:
Books for DILR-
How to prepare for Data Interpretation for the CAT by Arun Sharma (Tata McGraw Hill)

How to prepare for Logical Reasoning for the CAT by Arun Sharma (Tata McGraw Hill)

How to prepare for Data Interpretation & Logical Reasoning for CAT by Arun Sharma

Nishit Sinha's The Pearson Guide to Logical Reasoning and Data Interpretation

The Great Book of Puzzles & Teasers by George J Summers

Additionally, Manek Daruvala, Director of T.I.M.E, vouches for the book 'Puzzles to Puzzle You' by Shakuntala Devi to boost LR and DI preparation.
Newspapers and Business Magazines - Study pie charts and graphs from business magazines and newspapers like:
The Economist

The Economic Times

Business Standard

Financial Chronicle

Financial Express

The Hindu Business Line
Brainstorming activities - After you are done with your daily preparation, take out time and indulge in brainstorming sessions. "I have always been involved in some brainstorming activities like playing chess, minesweeper, Sudoku etc." says CAT Topper Balkesh Narang. These are other ways to prepare for LR section besides the usual DILR books.

Best study material for CAT Quantitative Ability (QA)
The following CAT study material for QA are highly recommended by toppers and experts to master problem-solving approach-
Arun Sharma's 'How to prepare for Quantitative Ability for CAT', published by Tata McGraw Hill.

Quantitative Aptitude for Competitive Examinations by Abhijit Guha (Tata McGraw-Hill) has a comprehensive step-by-step problem-solving guide.

How to Prepare for the CAT Common Admissions Test by Muhamed Muneer, published by Om Books, is another book that is simple and easy to understand.

Quantitative Aptitude for the CAT by Nishit Sinha published by Pearson.

Quantitative Aptitude for CAT and Other MBA Entrance Exams by Trishna Knowledge Systems (Pearson) has many practice exercises in increasing difficulty for a gradual transition.

Arun Sharma's The Complete CAT Digest, by Tata McGraw-Hill, is a must-have for any CAT aspirant.

CAT Topper Hitesh recommends T.I.M.E.material to learn basics of QA. For a little advanced difficulty, he suggests referring to LOD-2 and 3 of Arun Sharma's book.
Best Study Materials for CAT - Sample Papers and Ebooks
Once a strong foothold has been established in all the topics under each section, the next step would be to solve CAT sample papers. Practice past years' CAT question papers, and if possible purchase a dedicated book which contains a question bank of all the past years' question papers of CAT. Solving sample papers of CAT 2018 will help in quickly learning the words and formulae that are important in terms of examination.
One of the top choices of study materials for CAT is the book 'Face To Face CAT Common Admission Test' by Arihant Publishers. It consists of previous years' solved papers for thorough and final practice. The book also comes with a CD of CAT sample papers.
Further, CAT 2018 Ebooks are a great source of wholesome information. The best part is that most of them are available online and don't cost a penny!
CAT Mock Tests and Test Series - CATmock tests will be the backbone of one's CAT preparation. Topper Nikhil Raj Singh, who secured 99.51 percentile in CAT 2016 says, "Taking mock tests and analysing them played a very crucial role in my performance. It helped me create a strategy for the D-day and gave me an idea about my weak and strong areas."
In fact, Topper Aseem shares that he did not buy any study material for CAT apart from a test series by a reputed institute. "The test series provided me with enough sectional tests, full tests etc. I went through Arun Sharma books for all the three sections, but I feel all the concepts, logics, and techniques required will be encountered if you give the full-time tests of a test series and analyse the tests properly."
CAT Coaching study material - Coaching study materials of reputed institutes especially tailored for CAT aspirants are updated each year to keep up with the latest CAT exam pattern and trends. For those who have enrolled in a coaching institute, they must be thorough with the CAT study material given to them by their institute. However, those who do not have access to the coaching study material for CAT, may purchase second-hand versions of it or find handed-down books. They need not worry about missing out on any topic as the CAT syllabus remains the same each year with hardly any change in the content. 
Go beyond books with Online Blogs and Apps on CAT for best study materials
Kaushik Kapoor, Director at Erudite, also shares his expert tips on the best study material for CAT 2018 preparation. In addition to books and coaching material for basic study, mocks and advanced sectional tests, he recommends using Applications (Apps) on CAT test training and practice questions. These Apps are available on Android and iOS platforms.
"Online blogs like LRDI of the day series by learningroots.com is very good. Also, 2iim question bank is very good for advanced concepts," says Hitesh Lohani.
Furthermore, public discussion forums can prove to be useful in solving queries, exchanging preparation material and tips. According to Hitesh, "The best way to keep calm and confidence during this process is to interact with your fellow CAT aspirants. I had a Whatsapp group of people who were also preparing for CAT and together we used to discuss our queries, mocks, ups and downs, share jokes and it made my preparation memorable," he says. Other platforms like Careers360's QnA also welcome queries and discussion related to CAT preparation.
Also Read:
CAT 2018: How to prepare for QA section
CAT 2018: How to prepare for Verbal Ability and Reading Comprehension