CAT 2019 Preparation Time Table
CAT 2019 Preparation Time Table – The most competitive management entrance exam, CAT or Common Admission Test, is less than three months away. It's high time for all the management aspirants across the country who are gearing up for the November 24 exam to accelerate their preparation. From now onwards, a perfect day-to-day CAT 2019 preparation Time Table is going to make a difference on the exam day. In this article, Careers360 brings a balanced everyday, weekly and monthly CAT preparation time-table for every CAT aspirant whether s/he is a student, working professional or preparing for the exam full-time.
Latest: CAT result 2019 will be declared on January 4, 2020.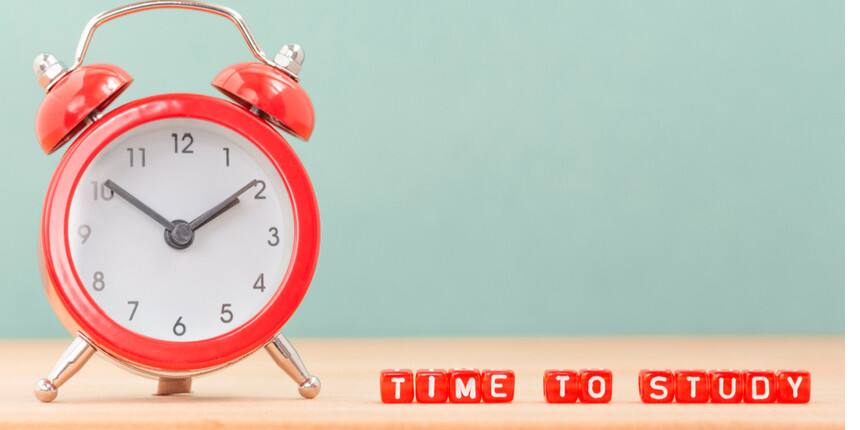 Why is CAT 2019 Preparation Time Table required?
Around two lakh candidates across the country appear for the exam every year. All 20 IIMs offer around 4000 seats through the CAT exam. Apart from IIMs, around 100 other B-schools in the country also accept CAT score for their admission process. So, two lakh candidates for a few thousand seats clearly depicts the level of competition the CAT offers. To score a high percentile in the exam which is a must to get shortlisted for the admission process at top B-schools, a pre-planned strategic preparation Time Table is required. This Time Table must include your daily activities, weekend study plan, how to manage time effectively, and other preparation strategies.
Watch Video on how to crack CAT Exam with 99 percentile
Things to include in CAT Preparation Time Table
Now, let's begin with the Time Table . You can set your Time Table as per your daily schedule but here are the things that you should include in your Time Table .
How many hours to study in a day?
There is no set rule to fix the daily study hours. It depends on an individual. Some candidates prefer to allot a decent amount of time every day like four to five hours and indulge in some mind refreshing activities of their interest. You have to decide the number of hours as per your convenience but make sure that you stay focused in that particular time. Take small breaks between the study sessions and do some activities of your interest. It keeps your mind fresh and makes you ready for the next session of study.
How to utilise time more effectively?
Making the best of whatever time you have is very important if you are preparing for CAT. What you should be doing to utilise your time effectively if you are -
Working professional – It is certainly a tedious task to take out time to prepare for an exam like CAT when you are working full-time.
Ankit Sharma, One of the CAT 2017 toppers who secured 99.91 percentile in the exam was a working professional. On using time effectively, he says, "I utilised whatever free time I had in office while travelling to home to revise notes, to do some quick sums, or even do an RC. I also allotted at least 10-12 hours on weekends which yielded a successful result in the end."
Student – If you are a college student who is preparing for CAT, you can do wonders with your time. It's quite understandable that preparing alongside college studies/assignments can be tough at times but you can do it if you want to do it.
You can try solving the sectional tests on weekdays and full-length mock tests on weekends. Rohan Joshi, one of the CAT 2017 toppers used to follow the same strategy and scored 99.63 percentile in the exam.
Preparing full-time – Considering the other two situations, you are in advantageous position in terms of time at least if you are preparing for CAT full-time. You can either join a coaching institute to get professional assistance or practice yourself through self-study and join weekend coaching to keep reviewing your performance. You have got all the time to analyse every bit of your preparation and performance.
How to give your preparation professional approach?
There are thousands of aspirants who prepare for CAT all by themselves (self-study) and many of them even manage to get a good percentile. However, getting a professional guidance always provides an upper edge to the preparation and eventually in the actual exam. The CAT 2019 exam is not even 90 days away. Candidates should gradually start solving the mock test papers or previous year question papers. To analyse the performance in mock tests, candidates can get professional guidance. Ask an academic expert who gives MBA coaching classes to review your performance. This way, you will get to know about your strong and weak points and you can strategies your preparation accordingly. You can improve your weak areas and strengthen your strong areas further.
No new topic before 2 months of the exam
It's advisable by exam toppers and experts that you should not start any new topic while the exam is just 2 months away. Instead of that, you should work on the topics you already know and reach to an expertise level in those topics before the actual exam. It will improve your accuracy in the exam. If you start a new topic, you may or may not reach to a level where you can solve the questions related to that topic. It will eventually eat your time in the actual exam.
Don't forget to relax
The most important thing to include in the Time Table is 'Relax'. Preparing for an exam like CAT is a stressful job. Do not forget to relax your mind and body during the preparation and especially one week before the exam. Undue pressure can lower your performance on the exam day. So, forget the questions like how the exam is going to be, how I'm going to perform, will I get this college or not, etc. Relax, give yourself a boost and say, "I can do it."
To conclude, there is no specific CAT preparation time-table to prepare for the exam. Make your own Time Table as per your schedule and convenience and include the things mentioned in the article.
CAT 2019 conducted by IIM Kozikhode on November 24, Sunday. Candidates can now download the CAT 2019 admit card which is available now in online mode.
Also Read
Questions related to CAT
Showing 8491 out of 8491 Questions