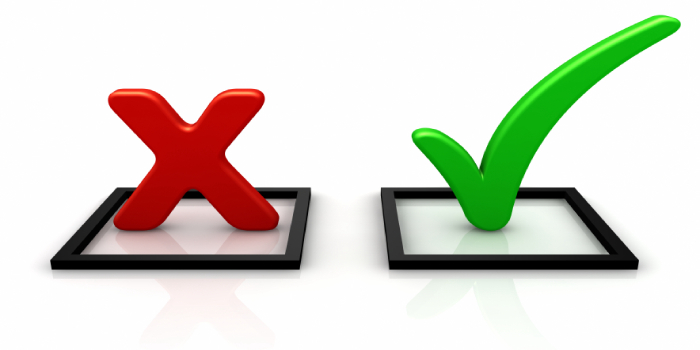 NPAT BBA Eligibility Criteria 2018 - NMIMS University has announced the eligibility criteria for NPAT BBA 2018 exam along with the notification. Aspirants must check the NPAT BBA 2018 eligibility criteria before applying for the test. NMIMS University states that the aspiring applicants should have passed or appeared in Class 10+2 board exam or equivalent exam from a recognised board or conducting body. Although the candidates can pursue the 10+2 in any stream, for BBA aspirants, it is a must to have studied Mathematics or Statistics as compulsory subjects at this level. The applicants should not be more than 25 years of age. NPAT BBA is conducted as part of the admission process to the BBA Programme offered by Anil Surendra Modi School of Commerce, Mumbai. This article brings to you the NPAT BBA eligibility criteria 2018 in detail.
Admissions Open Now
Manipal Academy of Higher Education
Admissions 2019 OPEN | MAHE #1 Private university in India QS world Ranking
The NPAT BBA 2018 application process started from January 10, 2018, and ended on May 1. The NPAT BBA 2018 exam was conducted on May 12 and 13, 2018 in online mode.
Highlights NPAT BBA 2018 Eligibility Criteria
The Candidate must have passed 10+2 or equivalent examination including International Baccalaureate Diploma(IB Certificate / & D.P. Awarded candidates are not eligible) in any stream from a recognised board at the first attempt.

He/ she must have obtained a minimum of 60% aggregate marks at 10+2 or equivalent examination.

Candidates passing in Mathematics and or Statistics at 10+2 or equivalent exam are eligible to apply for B.B.A

Candidates of CBSE, ICSE, should mention in the online registration / e-admission form (if selected) 10+2 or equivalent aggregate marks of all the subjects for which the candidate has taken & appeared for.

The candidate should have passed all the subjects taken & appeared for in the applicable examination/s. The aggregate percentage of all subjects for which the candidate has taken or appeared for will be taken into consideration for confirming eligibility of the candidate for the program at the time of admission.

In case, mark sheet issued by the applicable Board / Institution is in percentile/s, the actual aggregate percentage of all the subjects appeared by the candidate will be taken into consideration.

Age Limit: Candidates above 25 years of age are not eligible to apply.
NPAT BBA Eligibility Criteria 2018 – Some other Points
For IB & Cambridge Candidate: Candidates who do not have final mark sheet will be given "Provisional Admission" based on predicted scores. Fees will be accepted from such candidate but their admission will be confirmed upon submission of final mark sheet before the commencement of the program if found eligible.

Mark sheet/Transcripts issued by Board/University only be considered (School/Institute will not be accepted)

Submission of AIU equivalence certificate to confirm the eligibility for the program is mandatory for those candidates who have completed their (10+2) examination from Overseas Universities.

Candidates passing 10+2 or equivalent examination from Open or Distance learning (ODL) School recognized only by National Institute of Open Schooling (NIOS) can apply for the program subject to fulfillment of the eligibility criteria for the program and candidates who have passed 10+2 or equivalent examination by doing a part-time course or through distance learning / correspondence / externally / open school other than NIOS are not eligible to apply for the program.

Those candidates who have passed, or, are appearing for 10+2 examination from a Board/University where Grade Point Average is given, must produce in writing from the Board/University concerned, the equivalent percentage for the GPA /CGPA obtained.

A Candidate whose final mark sheet is not available at the time of admission is required to submit internet copy of result duly attested by Principal of the school /college, failing which candidate will not be admitted for the program.

Only single mark sheet with all compulsory subjects taken and passed in only one and the first attempt is mandatory, no compartmentalized mark sheet will be considered.

Candidate will not be eligible if any subject is marked as ungraded/fail in mark sheet/grade sheet. For absent/ungraded in any of the additional/non-mandatory subject will be considered as eligible provided such candidate is declared as pass by respective board.

Candidates appearing for their final 10+2 or equivalent examination can also apply provided they must obtain the required minimum cut off marks and also produce the entire necessary Documents, in original, within the given stipulated time.
Note: - Bachelor of Business Administration (BBA) – Masters in Management Studies (MMS) is a unique dual degree program offered to students on the basis of Cumulative Grade Point Average (CGPA) at the end of 5th semester which should be 3.0 or above and the top 120 students who meet these eligibility criteria will be offered to enroll for the MMS Program from 3rd year of BBA program. However, the students will retain the option to exit from the program after the successful completion of the program (BBA) after the 3rd year. (Offered only at Mumbai campus). Admission for the above-mentioned programmes is through NPAT BBA 2018 conducted by the NMIMS.
Questions related to NPAT