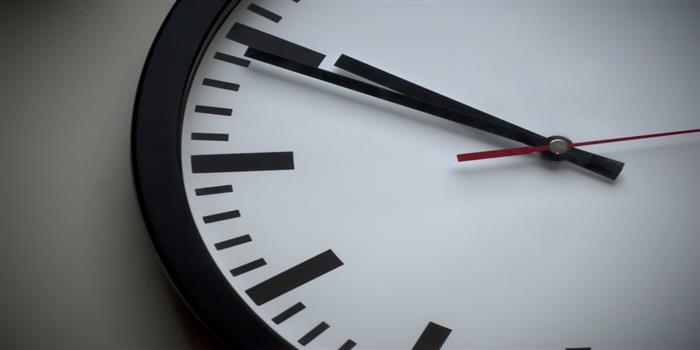 10 Days to go for CAT 2017: Last minute preparation tips - With CAT being just 10 days away, your anxiety levels, like most candidates', must be going through the roof. But it is imperative that you stay calm during this crucial period and devise a study plan that keeps you focused and on track. We're assuming that by now you must have covered all the major topics of the three sections of the most competitive exam in the country and this is primarily the time to practice and revise for the final showdown. All you need right now is last minute tips to crack CAT 2017.
CAT Sample Paper
Download Free Sample Paper for CAT
Download Now
In this article, we bring to you last 10 days preparation strategy for CAT 2017 as told by the Admission Committee of Great Lakes Institute of Management. This special column is a handy guide on what to do, how to do it and what not to do in the next 10 days.
CAT Preparation Tips for Last 10 Days
Mocks - Taking a CAT Mock test every day won't help much, at this point. Instead, focus on the areas that you've already covered, take three to four exams over the next two weeks but, most importantly, revise all the MOCKs that you have taken so far, and learn from them.
Speed & Accuracy - Your performance in the upcoming CAT 2017 is highly dependent on what you have prepared and how good your command is over the topics you consider to be your strengths. Remember the fact that speed and accuracy matter more than the number of questions you attempt. Here is a clear pacing strategy that will help you time the test better.
Verbal: Maximum eight minutes for reading a passage and 90 seconds to answer each question based on that passage

Quant: two minutes per question

Logic: Six to eight minutes for a set of four questions

Data Interpretation: six to eight minutes for a set of four questions
In the first week, take two mock tests, one at the beginning and one at the end of the week. Ensure that you stick to the timeline that you've practiced on stand-alone questions during this week.
Intermittent Study Pattern - Continuously focusing on a single subject or a particular topic for long hours will frustrate your mind and create confusion. Try an intermittent study schedule to avoid this fatigue. For example, if you study VARC for an hour, take a short break and then switch to LR, DI or Quant. Repeat the process every couple of hours. In this last minute preparation strategy for CAT 2017, try not to learn anything new and tiring in this final period and focus more on revising and analysing the recurring errors and rectifying them.
Starting something new v/s Revision - The answer to this dilemma depends upon the sections you are weak at. There are some topics that you can master during this time, whereas the more difficult ones like coordinate geometry, permutations and combinations etc. are best left alone if you haven't studied them yet. Your focus must be on consolidation at this point of time.
The most important areas of each section
QA: Focus on Geometry, Modern Mathematics and Arithmetic problems

VARC: Practice Reading Comprehension as much as you possibly can with a slight focus on Jumble and Completion type questions

LR: Arrangement based puzzles, Investment Betting and Tournaments

DI: Logic and calculation based DI sets
Don't forget to take power naps - Naps between learning and testing are of utmost importance. Drop your eyelids for a while when you are struggling with some problem of LR or on some Quant formula and see the difference when you wake up. Power naps are great energy boosters which will help you immensely during this exhausting period.
The penultimate day before the D-Day - Close your books and don't do anything on the day before your exam. Cramming is not going to help you now and chances are that you'll just tire yourself before you sit for the actual exam if you keep mugging up. So take a break, relax for a day, and walk in the exam hall well-rested, alert and confident are also important along with your last minute preparation tips for CAT 2017.
Good Luck!!
Also read-
How many questions to attempt in CAT 2017 to get 99 percentile