CAT 2022 Exam: Last Minute Preparation Tips
Last-minute preparation tips - The Common Admission Test (CAT) is round the corner most of you must have prepared well for the CAT exam. In the last leg of the preparation, it is essential that the candidates do not experiment with anything new and revise thoroughly whatever they have studied in the past six months to one year.
Stay up-to date with CAT News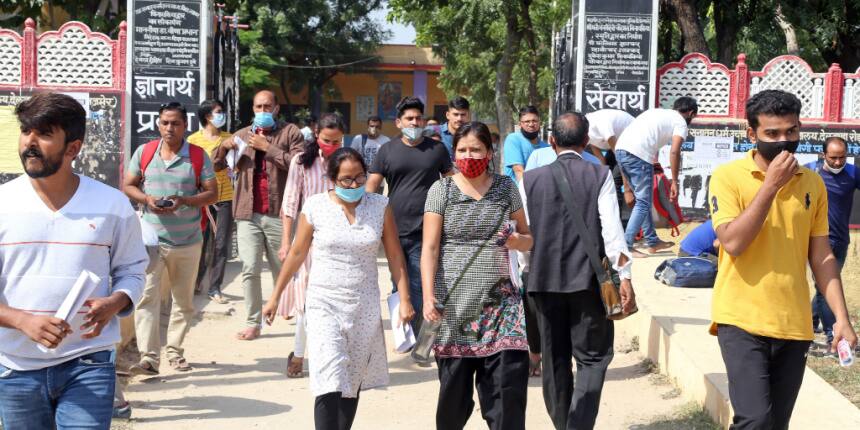 With only 10 days to go for CAT, last-minute preparation tips include having a firm grip on the contents of the MBA exam. These last few days are the most important cornerstone of preparation, also familiarity with the exam environment by solving sample papers or mock tests gives one an edge.
CAT 2022 is scheduled on November 27 with an expected attendance of more than 2.5 lakhs students. While 10 days to go for CAT, stress takes over and can kill the confidence of many. To fight that here are some last-minute preparation tips for CAT aspirants.
CAT 2022- Good Attempts
| | | | |
| --- | --- | --- | --- |
| Sections | VARC | DILR | QA |
| Ideal number of attempts | 19-22 | 15-19 | 17-20 |
| Total number of questions | 24 | 20 | 22 |


Sketching the schedule
Now that 10 days are left for CAT you must focus on revision and practice through online tests. You must not pick any fresh subject that will confuse and create panic in you. There will be many aspirants who might be working or are students, they should schedule study hours accordingly after their working hours. While you plan your schedule don't forget to pursue your hobbies to keep your mind fresh and active.
Solve Previous year's papers
Practice makes a man perfect, hence aspirants must make sure to attempt a number of CAT mock tests or previous year sample papers to get a feel of the exam environment. Students must sit for three hours as per the exam pattern and manage their time for D-Day. The more you practice, the fewer the chances of making errors.
Also Read:
Why Take Mock Tests Before CAT 2022
Time management
As per the exam pattern of CAT, each section will have a sectional time limit. That means students will have to attempt the questions of a particular section in 40 minutes, hence students must practice mock tests and frame strategy to attempt questions. Thus, candidates must have good knowledge about the CAT exam. Now that 10 days are left for the exam, students must focus on solving questions of each section in less time with each passing day.
Personal health; Fuel up
While you are getting ready to prepare for CAT, don't forget to maintain your health equally. Staying calm and healthy is equally important as scoring grades. You must eat protein-rich fruits to increase mental alertness. Moreover, avoid skipping meals even if you don't feel hungry. Have milkshakes and smoothies to not feel fatigued. Also, avoid eating bakery items as it takes time to digest. At last, you must sleep like a baby.
Quick Links:-
CAT 2022: 10 Dos and Don'ts for the exam day
How to utilize a calculator in CAT 2022
Revise from the flash notes
It is impossible to go through all the books of CAT while revising the topics. Hence, you must prepare notes for important formulas and tricks so that you can have a glance just before appearing for the CAT exam instead of moving between pages of books. Try recalling all the formulas before going to bed. Many candidates lost confidence with question of is CAT exam tough. Keep yourself determined and focused in these last few days of CAT 2022.
Read Questions Carefully
Students are advised to go through the instructions and read CAT question paper carefully before making a choice or starting the paper. There is nothing worse than putting time into a question and realizing you are not solving for x, or the essay is off-target. Slowing down can help you stay focused.
Don't Stress
Anxiety is a great friend before any examination, however, don't hop to cram everything while revising the topics. Keep your cool and brush the concepts of the topics that you have studied. Don't touch any new area as it will lead to confusion and less confidence. CAT is being conducted not solely for scoring grades but it also analyses how well can a student handle the exam stress. Therefore, you must pursue your hobbies in CAT exam preparation to calm yourself.
Prepare for D-Day
Keep your important documents ready - Admit card, original ID proof, SC/ST or DA supporting documents

Check for the travel time on Google maps.

Aspirants must visit the exam centre before the D-day to become familiar with the route to reach the examination centre.

Post COVID-19 students are advised to take precautions by wearing masks/face shields and sanitizing their hands and objects to avoid any contact with the contaminated objects and prevent infection.
Must Read:
CAT Score Vs Percentile
How to do Time Management for CAT?
Questions related to CAT
Showing 8424 out of 8424 Questions