Sectional Time Management Tips for CAT 2022
Sectional Time Management Tips for CAT 2022- Common Admission Test or CAT, as it is commonly called is a demanding exam. It not only tests your potential to answer tough questions but also your mettle to overcome time constraints and your ability to perform under pressure. Time management is considered a crucial aspect of the CAT exam. Poor time distribution for each section can result in un-attempted questions during exams that can seriously hamper the overall CAT score.

Keeping this in mind, it is vital that MBA aspirants learn time management skills to manage time effectively before and during the exam, to ace the CAT exam. If we go by the past years' trends, it is seen that there are normally three sections from which questions are asked in CAT. Hence one must adhere to the sectional time management tips for CAT 2022 in order to crack the exam. Here are the few tips suggested by toppers and experts for sectional time management in CAT.
Stay up-to date with CAT News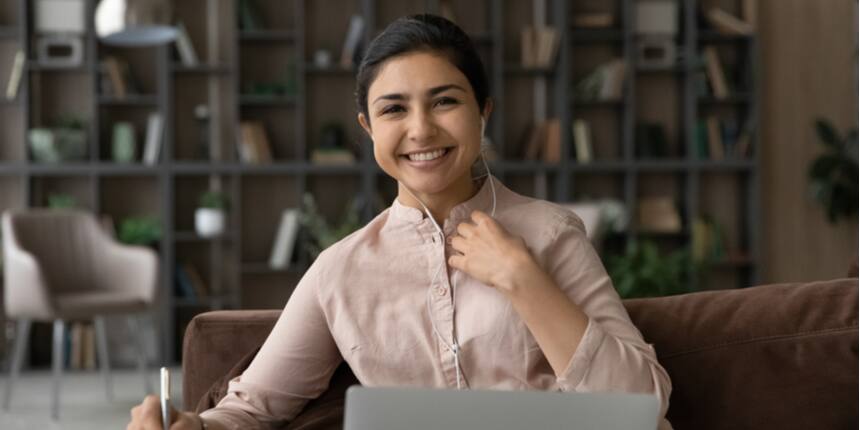 Section-wise Time Management Tips for CAT 2022: Before Exam
Divide your CAT preparation time depending on your strengths and weakness
Now that you are thorough with the syllabus, you must have been able to identify what are your strong and weak areas. This will enable you to understand how much time you require to complete the syllabus of each section. For a person who is from either a science background or from an engineering background, then in such a case he or she might have an edge in quantitative ability, data interpretation, and logical reasoning.
They might take less time to complete the syllabus of the same as compared to verbal ability and reading comprehension section. Vice versa would be the case with the student who is from a humanities background.
Candidates must devote at least two months each from January onwards and become well versed with the syllabus of CAT by July. For each section, candidates must devote two months each. Depending on your weakness and strength one can decipher how much time they need for a particular section as in they can complete it may be a month and devote approximately three months for the other one.
Read More-
Set a Weekly and Daily routine
Candidates must divide their week by devoting two days to each section and one day they must keep revising all the three sections and whatever they studied during that week. Again on a daily basis, depending upon once grasping power, one should divide the hours in a day. Devote four hours to each section. Similarly, at the beginning of the week and the month, draw a plan stating what all you will cover and make sure that you meet those deadlines, or else all the effort will be futile.
Initially, start with the detailed and complex topics
At the starting of the preparation, one should focus on the detailed topics of each section because one needs more time to understand these topics. So, initially, one will have an ample amount of time and would be able to allocate more time to understand the topics which they might find complex or detailed. Aspirants can get the advantage of the strategy two or three months before the CAT 2022 because then they will have to concentrate on the small and easy topics and would have to just brush up on the detailed topics.
Take mock tests and analyze your performance
Once the candidate has completed his or her syllabus and is confident about it, then they must start taking mock tests of CAT. Candidates can start taking mock tests for each section. It is when approximately three to four months are left for the exam, that the candidates should take the mock test as this will help them to know how well they had studied and which are the areas where they are lagging behind.
Sectional Time Management Tips for CAT 2022: During Exam
While the sectional time limit sounds like a limitation but it is actually a boon in disguise for all the MBA aspirants. Below, we have decided how to handle the challenge of the time limit that you face while appearing for the CAT 2022.
Must-Read- List of CAT Toppers
Start with your comfortable areas
The thumb rule of attempting any exam is to start with comfortable questions as it is expected to be less time-consuming. CAT 2020 Topper, Abhilasha Balakrishnan says, "From my CAT mock test preparation, I already knew one thing that is, the one thing that puts me off is the timer. I always start getting worried whenever I see a timer. So I made it a point that I will never see a timer unless only a few minutes are left.
That really helped me to keep calm. Since one of my strong sections was VARC, the first section was pretty good so I had the confidence that I can scale through with the exam."
Practice the art of leaving
Yes, you read it right. Practicing the art of leaving questions is how you will survive on the CAT exam day. It is one of the most important tricks you should have up your sleeve to crack CAT. You have to let go of the rotten eggs so you go to the golden ones which are easy to crack. It must be noted that just to give as many answers as attempting the doubtful questions will lead to negative marking thereby lowering your entire scoring.
Be sensible and quick enough to recognize the difficulty level of the questions that come at you and accordingly invest time on them as and when required or simply skip them.
Don't spend much time on one question
Keep a maximum of two to three minutes for a question. If you are not able to figure out the way to solve it, move ahead to the next question. Another CAT 2020 topper, Ashish Sen says, " For the exam, I just keep an eye out for the timer, so that I don't end up spending too much time on one question. Also, I had kept the last 12 mins of the VARC section solely for the VA questions irrespective of how far I had progressed on the RC part."
Considering the paucity of time, with each section in the CAT exam given 40 minutes as per last year's CAT exam pattern, spending it pondering on one question can prove to be lethal. Thus, spend a maximum of 2 to 3 minutes on one question. If you are still unable to recollect go to the next question.
Also Read- CAT 2022: 10 Dos and Don'ts for the exam day
Attempt each CAT section in three rounds
While juggling between sections is not allowed in CAT 2022, yet the possibility of candidates switching between questions within a section also can lower their chances of scoring. Hereby dividing each section into three rounds will help ease the process.
First Phase – Solve questions that you find extremely easy and are completely sure about
Second Phase – Opt for questions that you feel you can give a try
Third Phase – Go for questions that are time-consuming and would require more head pondering.
Save time for revision
Revision is equally important for ensuring a good percentile. After the completion of the test, revise the answers to ensure that there are no mistakes. Allot at least 10 minutes at the end of the test for the revision of each section. Tanya Gupta, an IIM Kozhikode student mentions, "I made sure that I attempted all the questions that I was sure of. After this, I revised my answers in whatever time I was left with."
Go back to the marked question in the buffer time
Mark the time-consuming questions for review and revisit them once you complete the section. After a thorough revision, try and solve those questions. "In the first step, I solved all the questions which I could do at one go till the end. In the second step, I attempted those questions which I thought I would be able to do after giving it a try. After attempting all such questions, if there was some time left, I attempted those which I thought were the hardest for me," mentions CAT topper Shubrajyoti Saha of IIM Shillong.
How Sectional Time Management for CAT 2022 will be advantageous?
As per experts, dividing the exam into sections limits candidates from spending much time switching between them. As they are supposed to attempt one section at a time, it also gradually increases the chances of gaining higher sectional scores. Moreover, taking a buffer time of approximately 10 minutes for each section also aids in saving more time at their disposal and completing the exam beforehand.
The advantages that applicants can have with this pattern of the CAT 2022 exam that has been a constant over the last couple of years are:
Complete focus on a particular section for a stipulated period of time
Not worrying about complex mathematical formulae while solving a reading comprehension - one after the other
The flexibility of dedicating a shorter time span to sections that you are less confident about
How to manage time on the day of CAT 2022: General Tips
Right after entering the examination hall, the count-down begins, aspirants taking CAT have only two hours to complete all the questions. It is necessary to manage 120 minutes accordingly. The most important thing is to keep calm and not let the anxiety take over. Here are some suggestions that one should follow on the day of the exam.
CAT has a sectional time limit, which means each section needs to be completed in 40 minutes. Due to the sectional time, limited candidates cannot switch to the other section. As per last year's trend, the sequence is VARC, DILR, and QA.

When one starts to solve questions from any section, they should take a look throughout the section and try to mark which one they will attempt first. Candidates can select such questions on the basis of their strength or interest level or the difficulty level of the section.

While taking questions to form the RC or DILR section always read passages or questions thoroughly. Through this candidates get an idea of what set or passages hold in it.

If in case, any particular question is taking more than your estimated time then it is better to skip such a question and solve it later if the sectional time limit permits.

While taking the DILR section, it may be hard to solve all the questions. Expert says, even a candidate is able to solve all the questions from the DILR section, still they solve any 2 questions per set and leave the rest for that moment and solve them later if they still have time left in hand for the DILR section.

Try to keep 2-3 minutes for revision. So, that one can take a look at all the attempted questions of a particular section.
Top Colleges in India offering MBA
Questions related to CAT
Showing 10572 out of 10572 Questions