Sectional Time Management Tips for CAT 2020
Sectional Time Management Tips for CAT 2020 - One of the very important aspects of life is the judicious utilization of time. It is said that a man who does not value time faces the music. Similar is the case of understanding the importance of time management while you prepare for the Common Admission Test. If we go by the past years trends, it is seen that there are normally three sections from which questions are asked in CAT. Hence, to prove your mettle in one of the toughest management entrance exams, it is essential that one effectively adheres to the sectional time management tips for CAT 2020 as they prepare for the exam and also on the day of the exam. Drawing the right plan from the very beginning will prove to be a boon as one prepares for each section of CAT. Mismanagement will prove to be fatal and you are likely to be unsuccessful. It is pertinent for the management aspirants to try to follow the sectional time management tips for CAT 2020 so that they are able to come out in flying colours. Read the full article to know some of the important preparation tips for each section of CAT 2020 and how candidates must manage their time.
Latest: Know about CAT Mock Test 2020. Candidates can download CAT 2020 admit card from October 28.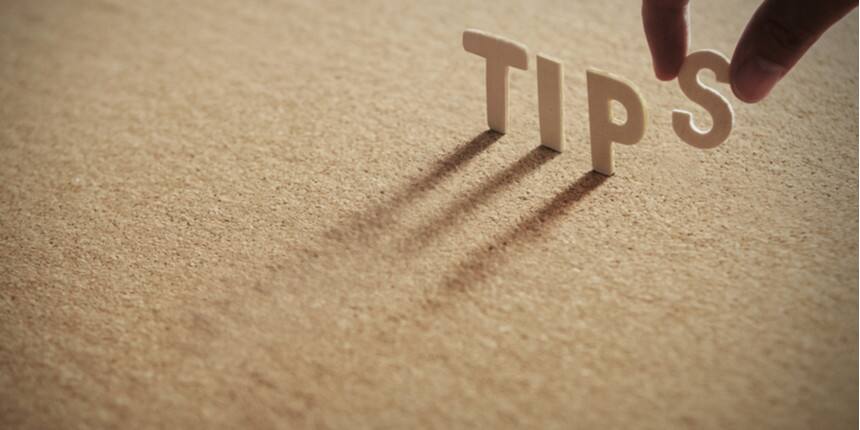 Sectional Time Management Tips for CAT 2020 - Focus on Completing syllabus early
First and foremost the focus should be on beginning preparation for CAT early which means that an individual should have at least eight to twelve months in hand. No one is a better judge of your capability than you. Hence go through the syllabus of each of the sections that are verbal ability and comprehension, quantitative ability, data interpretation and logical reasoning and mentally divide in how much time will you be able to finish the syllabus of CAT 2020 for each of them.
CAT aspirants must try to keep at least a year's time in hand with them for preparation of CAT 2020. The aim should be to complete the full CAT 2020 syllabus by July at any cost.
Divide your CAT preparation time depending on your strengths and weakness
Now that you are thorough with the syllabus, you must have been able to identify what are your strong and weak areas. This will enable you to understand how much time you require to complete the syllabus of each section. For a person who is from either the science background or from an engineering background, then in such a case he or she might have an edge in quantitative ability, data interpretation and logical reasoning. They might take less time to complete the syllabus of the same as compared to verbal ability and reading comprehension section. Vice versa would be the case with the student who is from a humanities background.
Candidates must devote at least two months each from January onwards and become well versed with the syllabus of CAT by July. For each section, candidates must devote two months each. Depending on your weakness and strength one can decipher how much time they need for a particular section as in they can complete it may be a month and devote approximately three months for the other one.
Sectional Time Management Tips for CAT 2020 - Weekly and Daily routine
Candidates must divide their week by devoting two days to each section and one day they must keep to revise all the three sections and whatever they studied during that week. Again on a daily basis, depending upon once grasping power, one should divide the hours in a day. Devote four hours to each section.
Similarly in the beginning of the week and the month, draw a plan stating what all you will cover and make sure that you meet those deadlines or else all the effort will be futile.
Initially, start with the detailed and complex topics
In the starting of the preparation one should focus on the detailed topics of each section, because one needs more time to understand these topics. So, initially one will have ample amount of time and would be able to allocate more time to understand the topics which they might find complex or detailed. Aspirants can get advantage of the strategy two or three months before the CAT 2020 because then they will have to concentrate on the small and easy topics and would have to just brush up the detailed topics.
Sectional Time Management Tip for CAT 2020: Take mock tests-analyse your performance
Once the candidate has completed his or her syllabus and are confident about it, then they must start taking mock tests of CAT. Candidates can start taking mock tests for each section. It is when approximately three to four months are left for the exam, that the candidates should take the mock test as this will help them to know how well they had studied and which are the areas where they are lagging behind.
Sectional Time Management Tips suggested by Toppers
The CAT 2019 topper Rahul Gupta (100 Percentiler) shared his sectional time management strategy, Rahul says "During the course of the preparation, initially I used to study for one hour and every day alternatively I used to study for one particular subject. During the weekend I used to give more time for my preparation and used to take mock tests as well as sectional tests. I used to solve a lot of questions also apart from mock tests."
During the exam, with regards to the English section, I went with the flow. First I answered three passages out of which six and then I moved to the verbal ability section. First, I solved those questions which were easy and about which I was confident. Later on I moved to other questions which I found slightly puzzling.
Another 100 percentiler of CAT 2019 Rishi Mittal says - "As fas are time management in an exam is concerned in VARC, I tried to limit each RC to 8-9 minus and give 1-1.5 minutes per VA question. In the DILR section, I usually target 10 minutes per set, but in CAT I found sets relatively solvable so although some sets took 10-12 minutes and some got solved in 4-6 minutes. So being flexible and adaptive is extremely important in every section"
Moreover, Somansh Chordia CAT 2019 topper added "Since I had to manage Academics, Placement and CAT preparation together, I tried to lower the academic burden by selecting easier electives and focus on selected companies in placements. Also, I ensured that I maintained my efficiency by switching between different tasks whenever I felt saturated. I believe time management is much easier when you are passionate about what you are doing, So simply realizing that makes a lot of difference".
How to manage time on the day of CAT 2020?
Right after entering the examination hall, the count-down begins, aspirants taking CAT have only three hours to complete all the questions. It is necessary to manage 180 minutes accordingly. The most important thing is to keep calm and not let the anxiety take over them. Here are some suggestions that one should follow on the day of the exam.
CAT has a sectional time limit, which means each section needs to be completed in 40 minutes. Due to sectional time limit candidates cannot switch to the other section. As per past years trend the sequence is VARC, DILR and QA.

When one starts to solve questions from any section, they should take a look throughout the section and try to mark which one they will attempt first. Candidates can select such questions on the basis of their strength or interest level or the difficulty level of the section.

While taking questions form RC or DILR section always read passages or questions thoroughly. Through this candidates get an idea of what set or passages holds in it.

If in case, any particular question is taking more than your estimated time then it is better to skip such a question and solve it later if the sectional time limit permits.

While taking the DILR section, it may be hard to solve all the questions. Expert says, even a candidate is able to solve all the questions from the DILR section, still they solve any 2 questions per set and leave the rest for that moment and solve them later if they still have time left in hand for the DILR section.

Try to keep 2-3 minutes for revision. So, that one can take a look at all the attempted questions of a particular section.
Questions related to CAT
Showing 9067 out of 9067 Questions