How to crack CAT 2021 in first attempt?
How to crack CAT 2021 in the first attempt? - CAT 2021, being a demanding and competitive entrance test, requires a legit and right strategy with regards to the preparation. So how to crack CAT 2021? To crack CAT 2021 in the first attempt candidates must make an impeccable study plan. The reason to have the right strategy if you want to crack CAT 2021 in the first attempt, strategy is that it will help you make your way to one of your dream management institutes.

What needs to be kept in mind when your mind throws the question to you as to how to crack CAT 2021 in the first attempt is that you should draw a clear cut timetable, be well versed with the concepts, decide if you will be more comfortable to do self-study or would like to take coaching. Apart from this, there are certain tricks of the trade which the candidates learn over a period of time and can use on the day when they appear for CAT. Read the full article to know the important points that will answer your question of how to crack CAT 2021 in the first attempt.
Stay up-to date with CAT News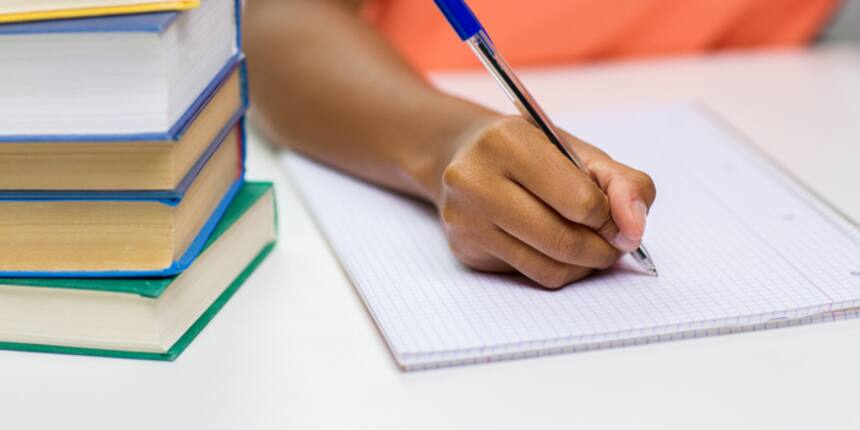 Ongoing MBA Admission 2021
How to crack CAT 2021 in first attempt?
Decide whether you want to take coaching or go for self-preparation
It is generally said that an individual is the best judge of his or her capability. Hence it is advisable that the candidates assess for themselves if they will be able to diligently study for CAT 2021 so as to complete the syllabus and be well versed with it at the same time. After having analyzed it, candidates will know that they would need the guidance of the coaching institute.
Having said that it is essential that one joins a coaching institute after having studied and completed the syllabus on their own. The reason for this is that the students should aim at going to the class for revision of what they had studied and not assume that coaching is the sure-shot way to clear the CAT exam.
If you are going in for self-preparation then in such a case, then remain focussed, set targets, and make sure that you achieve them by adopting the right methods and proper planning. Remember while doing self-preparation you need to be honest to yourself or else the result might not be in your favour. This is one of the foremost strategies in order to crack CAT 2021.
Quick Link;
How to prepare for CAT without coaching
How to Prepare for CAT 2021 in 6 months
Start as early as possible
To get the fruitful results for anything, one must put time and effort into it. It is normally believed that six months to one year is a good amount of time to be able to crack CAT 2021 in the first attempt. One of the biggest advantages of starting early for CAT preparation is that during the fag end, candidates will not panic in case they had difficulty in understanding any topic or subject.
Early preparation would mean that they would have a good amount of time to revise whatever they had studied during the early stages of CAT preparation. They would have ample amount of time to prepare for CAT 2021 and would not be jostling towards the end. Therefore, aspirants, who are only aiming to crack CAT 2021, must start preparation as early as possible because.
Related Links for CAT 2021
Know the CAT syllabus well
An answer to the question as to "how to crack CAT 2021" is that one should have a good grasp about the syllabus of CAT. Though the IIM which conducts the exam does not prescribe any specific CAT syllabus, however, the relevance of the topics can be gauged by going through past years question papers of CAT. On the basis of the CAT sample papers and question papers, one gets to know the topics and sub-topics from which the questions are primarily asked.
By knowing this, the candidates will be able to determine for themselves as to how much time they would need to devote to each of the topics. Having a good understanding of the syllabus will pave the way for being able to study well and answer the questions with ease.
Top MBA Entrance Exams
Make a section-wise preparation strategy for CAT 2021
After going through the syllabus thoroughly, the candidates need to start section-wise preparation. Here are some tips that are given below for the same.
Preparation for Verbal Ability and Reading Comprehension (VARC) section - This section broadly consists of questions based on Reading Comprehension, Grammar, Vocabulary, and Verbal Reasoning. Each area in this section needs a different approach to preparation. To prepare for the reading comprehension part, students should inculcate the habit of reading newspapers and novels, for Vocab and Grammar, part one should go for a good book for regular practice of both and should practice lots of questions based on verbal reasoning.

Preparation of Data Interpretation & Logical Reasoning (DILR) section - This section in the CAT is there to check one's analytical skills and logical rationale or reasoning. To deal with this section it is so much important to understand and clear the basic concepts. DILR section consisted of the questions based on Line charts, Pie chart, Bar charts and Mixed charts. Candidates should regularly practice lots of questions based on the mentioned topics to have a strong grasp and better concept clarification.

Preparation for Quantitative Aptitude section - This section requires lots of practice and excellent command on the formulas, concepts and theorems as it is the section in which questions are asked from Maths topics only. Usually, candidates find this section the most rigorous one among all but having strong command on basic concepts of the topics would lead you to have an edge over others. This section includes questions based on Algebra, Geometry, Trigonometry and Mensuration. Strong mental calculation serves a lot to cater this section.
Quick Links:
How to prepare for CAT VARC (Verbal and Reading Comprehension)
How to prepare for CAT DI & LR
Strengthen your Fundamentals and Concepts
While you prepare for each section, make sure that you proceed towards learning the basic concepts first and then moving towards more difficult ones. If your basics are strong then you will be able to do well as you will be able to solve the most complex problems without much difficulty. You should build your preparation on the principle that a durable house is one that has a strong foundation and will be able to survive in all kinds of adverse situations. Similar is the case with CAT preparation.
With regards to reading comprehension, start with reading books written in simple language and after each paragraph or completion of a chapter comprehend what was mentioned in it. In the initial stages, it might be difficult, but later on, it will prove beneficial. Similarly with quantitative ability, first be thorough with your class ninth and tenth maths and after knowing the formulae and their applications in easy questions move onto the more difficult ones.
Time Management
It is normally stated that time lost never returns. Therefore, it is important that the candidates divide the time that they have in hand as they prepare for CAT and aim to crack CAT 2021 in the first attempt itself. An average to brilliant student might easily prepare for CAT in six months. Therefore, going by the past years' trends, one can assume that questions will be asked from three sections.
Hence out of the six months, candidates must try to finish all the three sections within a span of three to four months and keep the last two months before the exam to take the mock tests as they will be able to know the type of questions that are asked in the entrance exam.
Importance of CAT mock tests
Mock tests are an elixir to the preparation of any entrance exam. Candidates must take two to three mock tests in a week and should analyze them thoroughly to make their SWOT analysis. While taking the CAT mock tests, candidates must ensure that they adhere to the sectional and overall time limit.
It is then only that they will be able to solve the questions with ease on the day of the exam. If one adopts a leisurely approach, then in such a case they would be decisive themselves and once the CAT result is out, then it might not be to their liking. The primary objective of the mock tests is to identify one's strong and weak areas.
Know how to prepare for CAT 2021 in 3 months
Practice from model test papers of different coachings
Candidates should also practice from the model test papers of the different coachings centres as they are updated and consist of new types of questions based on the same concept which you have studied throughout the preparation. Aspirants should practice a question of a new type for at least two to three times to understand the pattern
The above-mentioned preparation tips would help you to land up in one of the most premier MBA colleges in India. So, pull up your socks and start preparing for CAT 2021.
Top Colleges in India offering MBA
CAT Section Wise Preparation Strategy by Toppers
Here are some tips and strategies by previous year toppers. Rahul Gupta (100 percentiler) of CAT 2019 shares his section-wise preparation strategy of CAT. Rahul says "Since I appeared for CAT last year, also, this time I gave four to five months for serious preparation for the CAT. I started preparing for the CAT in June and took up the basics in each section". Check the section-wise preparation strategy of Rahul.
For the English section - As far as my preparation for reading comprehension and verbal ability is concerned, I used to read a lot of fiction novels as well as newspapers. In order to ensure that I could answer the questions with ease, again I used to practice with CAT mock tests.

For DI and LR section - I used to practice a lot of questions from particular topics and also focussed a lot on them while taking the mock test.

For Quantitative Ability - I studied basic theory, arithmetic, and number systems. Two months before the exam I used to regularly take mock tests and used to devote at least four to five hours. I practised a lot of questions on Geometry so that I am able to solve it with ease as solving more questions gave me the confidence to respond correctly on the day of the exam.
B-School Accepting CAT Scores - Location-wise
Questions related to CAT
Showing 9971 out of 9971 Questions