Your cat score is not great? what next
A good score in the Common Admission Test could get you a seat in other good institutes as well
The IIMs will soon release the CAT scores. Other good MBA institutes will also follow suit. We hope that as an MBA aspirant you would have done well in these tests. However, in case you haven't got the score you hoped for, here is a plan of action you can follow.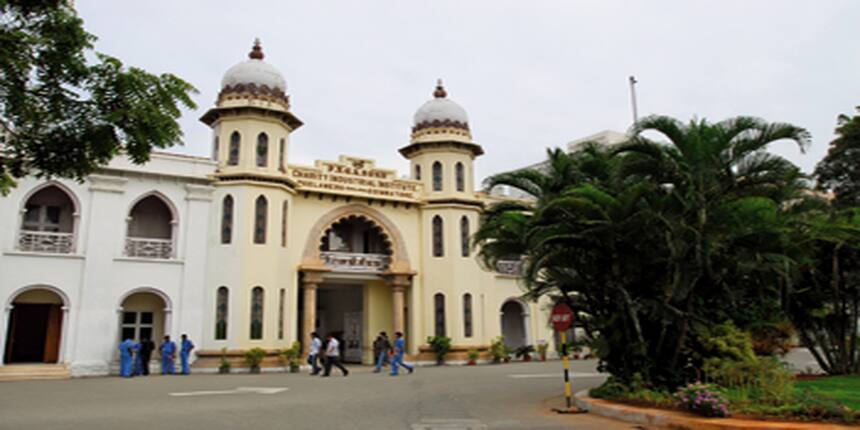 Click here to Enroll All India MBA Target 360 Pack for CAT 2014 preparation, College selection & All updates.

1. RETAKE CAT NEXT YEAR AND IMPROVE YOUR PERFORMANCE

There are many students who believe that it is important that they do not compromise on the kind of B-School they gain admission to. So, they better their scores by taking the various B-School entrance examinations like CAT, XAT, FMS, IIFT, SNAP once again. Many students who have made it to the best institutes in the past have made multiple attempts and succeeded.

If you have decided to give another shot at CAT, do remember that the effort required would definitely be reduced. In our many years of guiding students, we have had many examples of students who have not given up and made it to the IIMs. To take up this challenge the first thing that you have to do is to keep in touch with your prep material to maintain fundamental competency.  Secondly, what you need would be Practice tests, three months prior to the actual CAT to keep yourself  primed.

2. EXPLORE OTHER INDIAN B-SCHOOL OPTIONS FOR ADMISSION

If you wish to do an MBA this year itself and are searching for more options in India you can consider applying to B-Schools whose application deadlines are still open. However, it is important to map your individual profile based on the factors like academic background, work experience and current score to be able to finally select the right institute to do your MBA from.

3. ATTEMPT AND DO WELL ON STATE LEVEL ENTRANCES
If you decide to give another shot at CAT, the effort required would definitely be reduced
For this academic year, there will still be other entrance tests remaining in other states, for e.g Maharashtra MBA CET. This test is the admission test for JBIMS, a premier B-school along with other good B-schools like Sydenham, K.J. Somaiya, Welingkar Institute of Management etc. The test is of 200 marks in 150 minutes with no negative marks. To know more, visit www.dte.org.in.

Since you have already prepared for the CAT, all you need before taking CET is to quickly learn the additional concepts and question types (like visual reasoning) assessed in the CET and follow it up with sufficient test-taking practice – I would recommend you to take around three to four simulated practice tests and follow it with diligent analysis and feedback.

4. EXPLORE  GLOBAL OPTIONS

With the opening up of economies, multinational organisations are faced with a growing requirement for transnational managerial resources. This has led education in general and management education in particular, to transgress borders.

Management education aspirants now have a viable alternative to the perpetual/perennial shortage of seats a the IIMs and other premier B-Schools in India. Long gone are the obstacles, myths that used to be associated with international education. Today, the only requisites are the willingness to put in the efforts and a keen hunger to excel.

Key reasons to seek an international degree are:
Get a better-quality education than local offerings.

Avail better career opportunities

Gain exposure to various cultures
If these reasons sound familiar, international education is a viable solution for you. And if you would like to explore international options for doing an MBA this year itself, you have a plethora of options to choose from. These options include MBA, Master in Management and Specialist Master's Programmes. These options can broadly be classified into the following two categories depending on your work experience at the time of application:

CATEGORY 1

Top 100 Global MBA Programmes: These programmes typically require applicants to showcase at least two years of full-time work experience ranging from two to seven years. These programmes ensure that the students get placed in middle management positions in multinational organisations that give attractive salaries. The average age of the Top 100 Global MBA programme admits is 27-30 years.

CATEGORY 2

Young Manager's Programmes/Top Master's in Management Programmes - These programmes are meant for freshers and recent graduates (maximum of two years of work experience). These are meant for those who want to develop a comprehensive understanding of the fundamentals of business required for a global career in finance, marketing, consulting, and general management etc.

Surprisingly, the cost of the programmes is very comparable to most Indian Management Programmes and the jobs post for these programmes are available in the best 200 global organisations.

To know more about any of the options do your homework well and visit the websites of the schools you want to apply to. For further support and guidance, I recommend that you visit expert counsellors who should be able to guide you on any of these options.