How to crack GD PI WAT rounds of top B-schools
How to crack GD PI WAT rounds of top B-schools - With the Group Discussion, Personal Interview, and Written Ability Test kicking off soon, you must know the preparation tactics to ace each stage and secure your final admission. While there is no fixed formula or how to crack GD PI WAT rounds of top B-schools, following the expert guidance can lead the way. As no particular syllabus is there for these rounds, a well-prepared plan on how to prepare for GD PI WAT rounds should be in place. As the top B-schools have started declaring the shortlist, and the other institutes will soon declare the shortlist for the GD-PI-WAT rounds, the preparation must start by now.
Latest- CAT 2019 Result announced on January 4, 2020.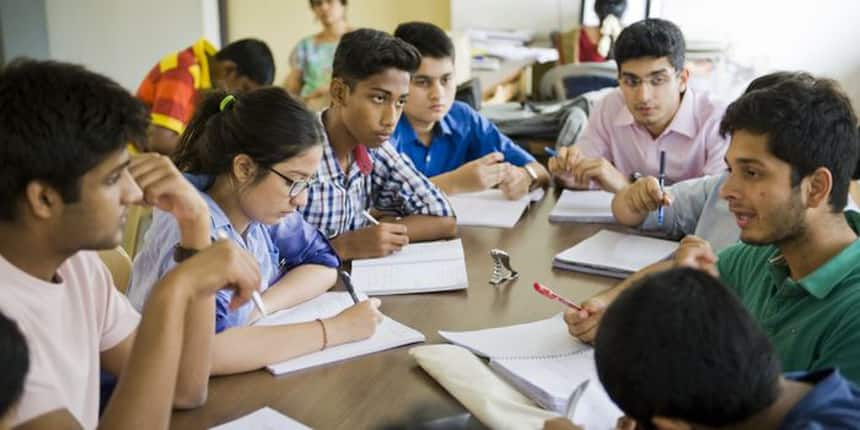 How to crack GD PI WAT rounds of top B-schools
In this expert column, Vinayak Kudva, Chief Mentor, IMS India shares how to prepare for GD PI WAT topics of top B-schools in India.
Read the expert column by Vinayak Kudva.
What does the second stage of selection in most B-schools consist of?
The second stage of the selection process of B-schools is a personality assessment stage. Various tools such as group discussions, personal interview, essay writing, case discussions are used to assess candidates' interests, aptitude, and personality.
The objective of a group discussion is to appraise a candidate's ability to critically analyse a given piece of information and collectively work in a group to arrive at a solution or develop a perspective. B-schools conduct GDs to find out whether candidates possess the qualities that are critical to becoming an effective manager. The rationale behind this exercise is that when a group of human beings is given a task to accomplish within an unstructured situation, they will try to accomplish it by establishing some order or structure. In this process, they will reveal some of their personality characteristics.
Some B-schools organise a case discussion instead of a simple group discussion. A case-study simulates a real-life situation and instils in you the thought process and action plans to get the best possible solution. There may not be any wrong or perfect solutions to a case study, but there definitely is a best possible solution, which the group is expected to collectively arrive at.
Both the above-mentioned tools evaluate some basic personality traits such as clarity of thought, communication (including listening) skills, ability to critically evaluate and ability to interact in a group.
The most recent addition to the second stage of selection has been essay writing or WAT. A written essay gives the selectors an opportunity to assess the candidates' ability to organise, develop, and express ideas about the issue presented; provide relevant supporting reasons and examples: and control the elements of standard written English.
A personal interview is the last step to get to know the candidate well. Personality traits that cannot be uncovered through the first three tools are evaluated here. The selectors try to understand the kind of person the candidate is, what are his/her interests, motivation, aspirations etc.
The key elements for GD-PI-WAT preparation are:
Knowing the processes for GD-PI-WAT

Knowing how to conduct yourself during these activities i.e. knowing what to do and what not to do.

Working on the skills that will be tested through these activities

Practicing till you gain confidence and are able to perform well

Simultaneously enhancing your background knowledge of various areas so that you can build effective arguments for whatever topic might be given to you or effectively answer any questions that may be asked
Ideally, candidates should start improving general awareness (including self-awareness and subject knowledge) as soon as they start their preparation for the written tests. As General Awareness is a very vast area, it makes sense to follow the top stories as and when they happen. – Vinayak Kudva, Chief Mentor, IMS Learning
When and how should students start preparing for GD-PI-WAT?
First, candidates should understand what GD-PI-WAT test. This has been discussed above.
Preparation for GD-PI-WAT involves two basic steps: gaining procedural knowledge and improving general awareness.
Procedural knowledge implies knowledge of the processes of GD-PI-WAT, their objectives, dos and don'ts etc. Most test prep companies conduct training sessions for the same after the CAT and a few other entrance exams have been conducted. As these activities involve interaction, it is advisable that candidates join a preparatory course for GD-PI-WAT as soon as they are through with most of their written tests.
Ideally, candidates should start improving general awareness (including self-awareness and subject knowledge) as soon as they start their preparation for the written tests. As General Awareness is a very vast area, it makes sense to follow the top stories as and when they happen. Post the written tests, candidates should start enhancing their general awareness full-time by reading newspapers and magazines such as Outlook and Outlook Business. While reading up on news-making events, candidates should consider various aspects and arguments and use their own judgement to decide what their stand should be.
PIs may include many questions from the subjects candidates have studied during their graduation or post graduation. Candidates should revise important concepts learnt in at least two major subjects and think about their real-life applications.
As the PI tests candidates' self-awareness too, they should spend a few days introspecting. (Some common PI questions are discussed below)
What kind of topics of GD-WAT should a student prepare for?
The GD-WAT topics for MBA normally require you to take a stand, so they require you to be analytical and argumentative rather than descriptive. The topics of GD/WAT are mostly of sociological significance and may be based on long-standing or newly uncovered issues. Students should go through the topics allotted by various B-schools last year, to get an idea on how to crack GD/WAT and what can be expected at these rounds. Also, students should read up on the sensational stories of 2019-20, build arguments for/against the issues and decide their standpoint.
What are the common PI questions that an aspirant should expect?
Through a personal interview, selectors try to assess candidates' interests, aptitude, and personality. They try to understand the candidates better by uncovering their aspirations, motivation, strengths, weaknesses, etc.
With this aim in mind, the most common PI questions posed by selectors are:
What is the meaning of your name? (typically used as an icebreaker)

Tell me something about yourself.

Why do you want to do an MBA?

What are your plans after an MBA?

What are your career goals?

Where do you see yourself 5/10 years from now?

What are your strengths/weaknesses?

Elaborate on your work experience.

What are your hobbies/interests? (technical questions on the same)
Candidates are questioned about the shift in academic streams if any.
Candidates are questioned about a gap year if any.
Candidates are questioned about poor academic performance.
Some general awareness questions are asked.
Academic questions from the subjects the candidate has studied are also asked.
Information pertaining to the candidate's hometown is also sought in many cases.
Given below are some tips on how to crack PI that will help you answer other questions that might be posed.
Considering that some of the B-School interviews will be scheduled in March, you should be aware of the important provisions of the Union Budget and the rationale behind the provisions. Be prepared to justify yourself if you support or oppose a particular provision in the budget.

Write down important points made in the books that you have read. Be clear on your own views on the book or the author's viewpoint and be prepared to justify your stand.

Make yourself aware of basic terms in economics, their implications and various issues concerning the Indian economy. Since the state of the economy affects all businesses in one way or the other, it is important to be aware of the same.

Also, know a bit about what to expect in the B-school and the different specializations offered by the B-School.

B-schools desire mature students who are able to think independently and are tolerant of differing views on an issue. You should be able to recognise the pros and cons of an issue.
What should a candidate keep in mind while preparing for the WAT?
The skills required to perform well in a GD or WAT are quite similar. Though the communication medium is different (oral in a GD and written in a WAT), the mental work that candidates need to do, when presented a topic, remains the same. Students need to learn how to analyse the topic/issue, identify or build relevant arguments and finalise their position on the issue in order to know how to crack WAT. In a WAT, they then need to decide on the sequence in which they will present all this on paper (i.e. decide what will be the introduction, body, and conclusion), and finally, write the essay neatly and coherently.
Know How to Crack GD PI WAT from Toppers
Topper & B-School

Interview

Ashish Shrivastava

IIM Lucknow

Arko Biswas

IIM Raipur

Shailav Goel

MDI Gurgaon

Akanksha Sharma

DMS, IIT Delhi

Julie Bania

IIFM Bhopal
Questions related to CAT
Showing 8569 out of 8569 Questions