SNAP Selection Procedure 2023 - Symbiosis International (Deemed) University will conduct the SNAP 2023 in three phases. The SNAP 2023 selection procedure will start as soon as the SNAP result is declared. Those who qualify the SNAP exam can participate in the SNAP selection process 2023 for which the schedule will be released in due course on the official website.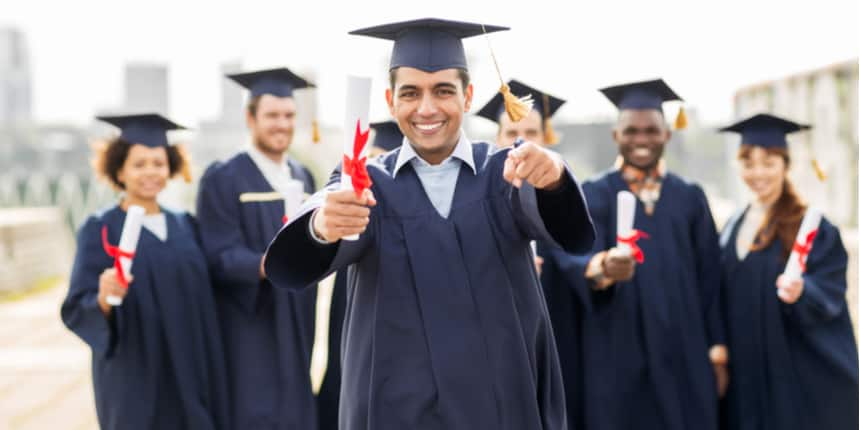 SNAP Selection Procedure 2023: Criteria, Process & Personal Interview
SNAP selection procedure which includes GE, PI, WAT may vary across all SNAP 2023 participating institutes. The selection process of SNAP will be carried out in the offline mode. Candidates who appear for the SNAP exam 2023 should also know the various aspects of the selection process, merit list preparation and cut off.
SNAP Selection Procedure 2023
Based on the SNAP result 2023 overall percentile, candidates will be shortlisted for Group Exercise, Personal Interaction, and Writing Ability Test (GE-PI/ WAT). It will be mandatory for candidates to attend all the components/tests of GE-PI/ WAT in order to be eligible for taking admission in any PG programme.
This article of SNAP 2023 selection procedure, will provide information related to the important dates, admission procedure, steps of the selection procedure, cutoff, merit list, participating institutes, and frequently asked questions. Candidates can appear in a maximum of two slots of SNAP 2023 exam. If a candidate appears for the SNAP exam twice then the exam in which he/she scores higher will be taken into consideration for the purpose of final percentile calculation. However, there is no normalization of the scores.
India's Top NIRF-Ranked Private B-Schools
SNAP exam over! You must aim for these Top NIRF ranked B-Schools. Check out courses, fee, placements and more.
Download EBook
SNAP Selection Procedure Dates 2023
Symbiosis International (Deemed) University participating institutes offer different specializations in postgraduate courses to candidates. SNAP is conducted every year to provide admission to candidates in MBA programmes in the participating institutes of SNAP. Below mentioned are the dates of SNAP 2023 are updated as per SIU.
SNAP 2023 Important Dates:
| | |
| --- | --- |
| SNAP Event | SNAP Dates |
| SNAP 2023 | TBA |
| Declaration of SNAP result 2023 | TBA |
| GE-PI/ WAT | TBA |
Steps of SNAP Selection Procedure 2023
The first step itself is giving the computer-based exam. On qualifying for SNAP 2023, eligible candidates will be called for step 2 which is GE-PIWAT i.e. Group Exercise, Personal Interaction, and Writing Ability Test. Candidates willing to take admission in post-graduate courses from participating colleges of Symbiosis International (Deemed) University are required to follow the selection procedure of SNAP.
Selection Procedure Steps:
| | |
| --- | --- |
| Step 1 | Step 2 |
| SNAP 2023 | GE-PIWAT |
As the result of SNAP 2023 will be declared, candidates will have to register themselves for further rounds of SNAP 2023. Candidates will have to register for further processes with the participating institutes separately. It is to be noted that merely qualifying for the SNAP 2023 entrance exam alone will not open the gates of SIU's participating colleges. Clearing Stage 2 is furthermore important for getting admission. Participating institutes conduct the admission process separately for every program offered by them. Step 2 of the SNAP selection procedure 2023 is further divided into the following parts.
Registration (Rs 1000 + tax)
Group Exercise (GE)
Personal Interaction(PI)
Writing Ability Test (WAT)
Top Colleges in India offering MBA
SNAP Cutoff 2023
To get a call for step 2, all candidates are required to clear the SNAP 2023 cutoff slabs as per the participating institutes of Symbiosis International (Deemed) University. Cutoff of SNAP 2022 is the minimum mark required by candidates to get selected for further rounds of GE-PI/WAT. Individual SNAP cutoff 2023 lists will be issued by participating institutes on the basis of certain factors like reservation criteria, availability of seats, the difficulty level of SNAP 2022, etc.,
Basic details related to the three steps of stage 2 are provided below:
Step 1 of Round 2: Group Exercise (GE)
Candidates qualifying for SNAP 2023 will get on the cutoff list and will be called for the GE round.
Group exercises will be conducted to judge a candidate's skill and potential. This round is very similar to group discussion in which candidates will be allotted a topic and will be judged on their communication, problem-solving as well as focusing abilities.
7-8 candidates will be divided into a group and will discuss the given topic for about 15-20 minutes.
Step 2 of Round 2: Personal Interaction (PI)
Selected candidates of the GE round, will be further called for personal interaction round.
Mainly conducted to judge the interpersonal skills along with the confidence of the candidate.
Step 3 of Round 2: Writing Ability Test (WAT)
A topic will be given to candidates and they will be asked to write an essay. The written ability test will be a pen-paper-based test.
This candidate's knowledge of grammar, vocabulary, as well as writing skills, will be tested.
SNAP Merit List 2023
In the GE-PI/WAT step, candidates are required to attend all the components to be eligible for taking admission in postgraduate programmes of SNAP-participating colleges. Those candidates who will appear for all components of the GE-PI/ WAT will be considered and will be either on the wait or merit or reject list.
Absenteeism in any of the one component/tests will lead to the cancellation of candidature. Based on the admissions of previous years, the parameters of the SNAP 2023 merit list are expected to be alike without any changes.
Also Read: SNAP 2023 Preparation Guide
Merit List of SNAP 2023
| | |
| --- | --- |
| Rounds | Weightage |
| SNAP Score (out of 150, scaled down to 50 marks) | 50 |
| Group Exercise (GE) | 10 |
| Personal Interaction (PI) | 30 |
| Writing Ability Test (WAT) | 10 |
| Total | 100 |
Note- Cutoff Merit List and Waitlist will be displayed Category-wise on the official website of the participating institutes.
SNAP Participating Institutes 2023
The institutes which will accept the scores of SNAP results for providing admission to candidates will be known as the participating institutes of SNAP 2023. The list of SNAP 2022 participating institutes with mandatory SNAP score are given below.
Name of Participating Institutes of SNAP 2023