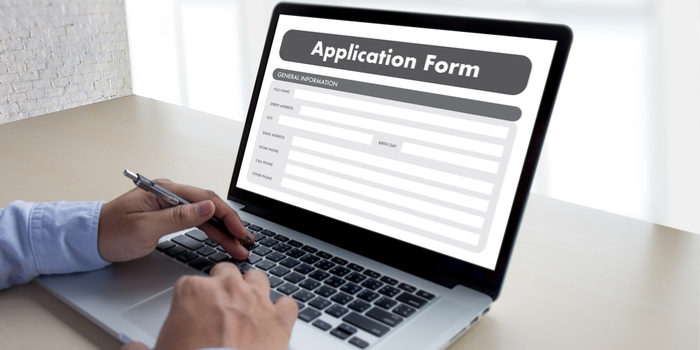 How to fill SNAP 2018 Application Form - SNAP 2018 has been announced by Symbios International University with major changes. In a first, SNAP will be conducted in computer based mode on December 16, 2018. The application process has commenced from August 28 and will end on November 26, 2018. Filling up an application form is an important and essential part of every exam. If your details mentioned in the form are wrong, or any of the steps are skipped, your registration will fail, ultimately disqualifying you from taking SNAP.

SNAP 2018 is a national level post graduate entrance examination conducted by the Symbiosis International University (SIU) for admissions into the MBA programme of its 15 institutes. To let you cross a vital step and register successfully for SNAP 2018, Careers360 brings to you step by step guide on how to fill SNAP 2018 application form.
MBA/PGDM Admissions Open 2019
SOIL School of Business Design
SNAP Pathfinder
Know your call chances for Admissions
Use Now
SNAP 2018 application form is online only, but the fee of Rs 1750 can be paid either by online mode or via offline mode through Demand Draft. Before starting the application process, read about the eligibility criteria required for applying to the exam.


 The Eligibility criteria for SNAP registration are:
Graduates from any recognised university or Institute with a minimum of 50 per cent marks for the general category can apply. SC/ST category candidates with 45 per cent marks in graduation can apply.

A candidate who has completed qualifying degree from any Foreign University must obtain an equivalence certificate from the Association of Indian Universities (AIU). 

All foreign degrees or qualifications need to be verified from AIU by the candidate before seeking admission to any programme of Symbiosis International University.
How to fill SNAP 2018 Application Form
Let's begin with 'Step by Step guide on How to Fill SNAP Application Form 2018'

Step One - Registration
The first step is to visit the official website of SNAP Test and click on the button 'Register Now'. Available on the homepage, as soon as you will click on the Registration tab, you will be re-directed to a new window. In this new window, you have to register as a new user, which will open a few instructions about registrations.  Read the instructions and generate a user-id, a few of the steps are:
Click on 'Register' and read the instructions carefully

Click on the 'I Agree' button to accept the Terms, and move to next page
'
Step Two - Application Form

As you will agree to the terms and conditions, you will be redirected to the application form page. The application form is divided into four parts mainly, Personal Details,  Educational Qualifications, Test Centre, Course preference and Other.


Start by entering your personal details, like name, salutation, date of birth, gender, address and other details as asked. Candidates must make sure that the details entered are correct as they will be final and used for all future communications.
Next, you have to fill educational details. Enter your qualified degree, and accurate marks of bachelor's, class XII and X along with the university where you have completed your graduation from.

After you are done with educational detail section, move towards Programme and Test preference section. Under this section, you must carefully select the programme and campus from where you want to complete your masters. Candidates can select a single programme in a different campus. Besides the course, you must select the Test city from the list, from where you want to give the test.

(Refer image below)
The next important step in the application form is Uploading your photograph. The image you have to upload should be in .jpg, .jpeg or .gif format only, and the size should be between 10 KB to 100 KB. Once you upload your recent colour photograph, not older than three months, fill in the details as asked in the other section of the form and move forward.

Step Three - Payment
After entering all the details in the space provided in the form, you have to click the tab - Save and Continue. After clicking the tab, you will be re-directed to another page, where the fee is to be paid. You are now a registered candidate, and the last step to complete the process successfully is payment of the fee. But, before you proceed with the same, read the instructions provided below,
Candidates have to pay a fee of Rs.1750+additional gateway charges. They will have four choices of payment modes as explained below.
1. Online Payment through Credit or Debit Card:
You may pay directly through via card online. You can also pay for the Institute application fee of various institutes through credit card along with SNAP Fees. 

2. Net Banking:
You may pay your SNAP test fee from the list of banks to Symbiosis Test Secretariat account. 
4. Demand Draft:
Get a demand draft for Rs.1750 from any Nationalised Bank in favour of "Symbiosis Test Secretariat" payable at Pune.

Choose the mode of Payment as DD in "Make Payment" Tab and click "Submit". Take a print of the payment advice form, sign and send it along with the DD to the 'Symbiosis Test Secretariat' only at,
Symbiosis International University 
Symbiosis Test Secretariat
Gram: Lavale, Tal: Mulshi,
District: Pune - 412115
Phone: +91-020-39116226 / 27
The Symbiosis Test Secretariat will authenticate the payment details and will send you an email to your registered mail id, confirming the payment for SNAP 2018. Only after the payment is authenticated, one will be able to view your SNAP Admit Card. As a National level post graduate entrance exam, SNAP 2018 is conducted by Symbiosis International University (SIU) for admissions to various MBA programmes of institutes affiliated to this university. 


To Apply for SNAP 2018 - Click here Or Apply from the window given below:
Questions related to SNAP