MBA Admission Without Entrance Exam
MBA Admission Without Entrance Exam - Direct MBA Admission is offered by many MBA colleges particularly of the Private Universities without taking entrance exam scores into consideration. However, it is not possible to get direct admission without entrance exam in MBA in IIMs or in the premier MBA colleges like XLRI, SPJIMR or MDI nor there is any facility of direct MBA admission in top colleges with low fees like FMS, JBIMS, SIMSREE, PUMBA among others. So, it is advised that don't be misguided by anyone promising direct admissions in Top B-schools. However, there are several Private Universities and some B-schools that do offer Direct MBA Admissions.
Latest: CAT registration 2020 correction window opened from September 27. IIM Indore introduced change in the CAT 2020 exam pattern.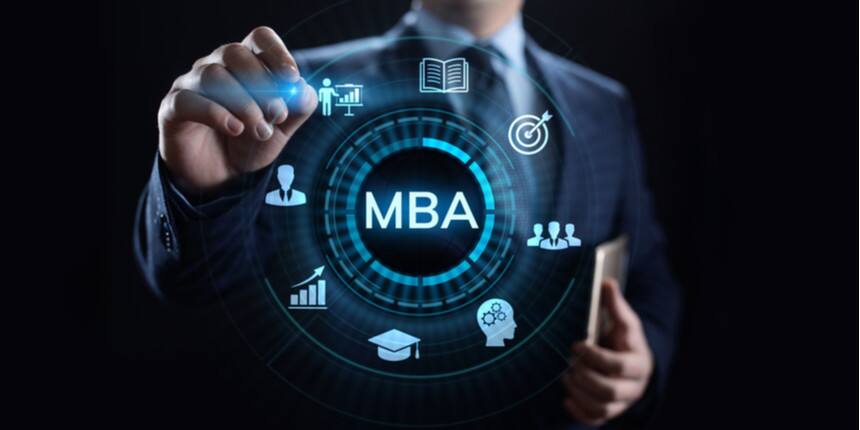 Eligibility Criteria for Direct Admissions
Candidate must have scompleted graduation in any stream with a minimum score of 50% in aggregate.
Students belonging to reserved category will be given 5% relaxation.
Other institutes might accept scores in MAT, CMAT, NMAT, XAT and SNAP.
MBA without CAT Score card
It is worthy to note that if you are thinking that admission in MBA without a CAT score is not possible or there are no colleges offering an MBA without CAT score, you might be wrong. In fact, there are many MBA colleges offering direct admission without the scores of entrance exams. Similarly, many leading universities and colleges offer MBA without a CAT score. On the contrary, these top MBA colleges do not accept CAT scores for MBA admission. Although these colleges do not offer MBA without entrance exams, they surely offer MBA without the CAT score.
Direct MBA admission through the Management Quota (MQ)
There are several MBA colleges with Management quota (MQ) in Maharashtra, Karnataka, Tamil Nadu and other states within the territory. In Maharashtra there are Institute level seats. One may get direct admission in top MBA colleges through Management quota or through the Institute level quota seats.
A declaration is confirmed by the Directorate of Technical Education (DTE) Maharashtra that has clarified, 20% institute level seats can be offered through Management Quota (MQ). The instructions issued by DTE for MBA admission through Management quota seats or Institute level seats are that the Director/Principal of the respective Un-aided Management institute shall invite applications for the seats available by giving an advertisement or publicity in at least two newspapers and on the website of the respective Institutes.
The Information brochure or prospectus of the Institute, which specifies the rules for admission, should be published in an appropriate manner before the commencement of the process of admission for the Institute Level or Minority Seats. All the information in the brochure should be displayed on the Institute's website also for the MBA admission through Management quota seats. Eligible MBA aspirants, who fulfill all the eligibility criteria should apply directly to the Director or Principal of the respective institute for the admission. Similar direct admission opportunities also exist in Karnataka, Tamil Nadu and other States.
Direct MBA admission to the NRI or PIO or Foreign National Candidates
The direct MBA admission for NRI candidates or for Persons of Indian Origin (PIO) candidates without entrance exam may be possible in many MBA colleges. There is the reservation of seats also for MBA admission to Foreign nationals, NRI candidates, PIO candidates in most of the MBA colleges of the private Universities and All India Council for Technical Education (AICTE) approved PGDM B-schools.
In the MBA colleges of Maharashtra, the eligible NRI candidates may be offered direct MBA admission against the Institute Level Seats in Unaided Institutes.
The eligibility Criteria for admissions against seats for NRI or Foreign Nationals/Foreign Students/ PIO/Children of Indian workers in the Gulf countries is that they must have basic educational qualification of graduation as specified in the brochure of the college. If they have not appeared in any entrance exam for MBA admission, they may alternately appear in CET conducted by the Association of all the colleges of a particular type in the State.
So, if the aspirants are looking for Direct MBA Admission without Entrance Exams, there are many options.
Top B-School offer direct MBA admission without entrance exams