Deepak scored 100 %tile in CAT: View his score card!
Name: Deepak Mehta
Rank: Topper (100 percentile)
Year: 2010

A student of Birla Institute of Technology and Science (BITS),Goa, Deepak expected to fare well his CAT exam. But when results showed a 100 percentile score, he rushed to his coaching centre, to verify the facts. The 21-year old admits to being 'shocked' with the end-result, which his very first attempt had brought. The Computer Science student is still in celebratory mood and vows to get back to GD and Personal Interview preparation soon.

In a telephonic conversation with Urmila Rao, he shares how he prepared for his test.

Q:A bright BITS final year student, aspiring for management studies from a top-notch institution. How did that happen?
A:Thanks. Being in technical field, one's career scope is limited. But a management qualification opens up plethora of job opportunities. In addition, it accelerates the pace of career growth. I, eventually, may not join any company, may turn an entrepreneur but MBA can give me the required knowledge, insight and orientation.
 
Q:Which was the toughest part in CAT preparation?
A: The verbal ability part. I have always been a top scorer in Maths and my logical reasoning is fairly good but 'Reading Comprehension' component in English was bit of a problem. In order to strengthen my grammar and vocabulary, I referred to two books apart from the course material provided to us. These were Word Power Made Easy by Norman Lewis and All About Words by Rosenblum and Nurnberg.

Q: What came across as the easiest?
A: One of the vital factors' in CAT, speed, thankfully was not a concern area for me. So, in my mock tests I focused on attempting as many questions as I possibly could. I tried to attempt a minimum of 18 questions from each section and get to solve at least 54 questions.

Q: Does coaching help?
A: In self-preparation, you don't get regular. To that effect, coaching helps. It also helps you to approach studies and tests in a systematic way.

Q: How many test series did you take?
A: I just took one from my coaching centre. The entire series is so comprehensive that I couldn't even finish all. Mock tests certainly help in gauge where you stand in preparation terms.

Q: How did you approach the final test?
A: I tried attempting as many questions as possible; 57 out of 60. I also allocated 35-40 minutes for each section. I moved over to other section when I couldn't complete one in the self-allotted time. I gave half an hour to complete the verbal section and assigned some time to revise all of it.   

Deepak's scorecard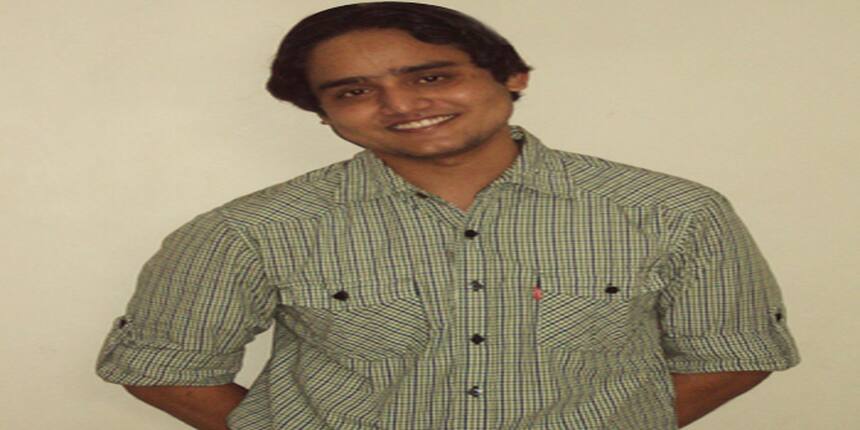 Deepak scored 100 %tile in CAT: View his score card!