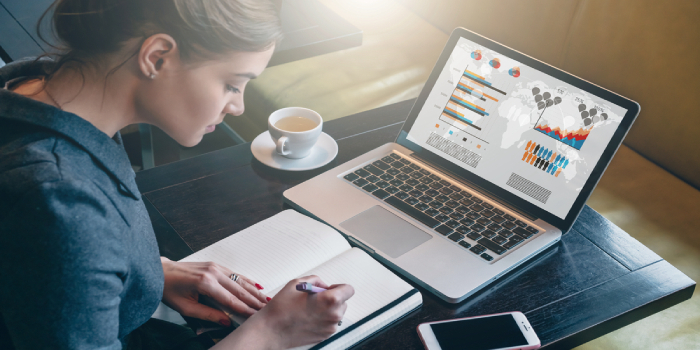 How to prepare for CAT 2018 while working - There is no rocket science to crack the CAT exam. Consistent practice, developing time management skills, and solving mock test papers are some of the keys. However, it doesn't come easy for the ones who are professionally working and preparing for the exam at the same time. Creating work-study balance is certainly not an easy task especially when aspirants are preparing for an entrance exam like CAT (Common Admission Test). Although IIMs and other top B-schools in the country have seen numerous examples of working professionals cracking the CAT exam with a high percentile, there is one question that is asked by the working management aspirants who wish to crack the exam – how to prepare for CAT while working?
CAT Percentile Predictor
Know your expected Percentile
Use Now
How to prepare for CAT 2018 while working?
As suggested by CAT toppers and experts, here are few most important tips that every working professional can use to prepare for CAT and other management entrance exams. In this article, Careers360 brings the answer to the most asked question by working professionals i.e. How to prepare for CAT while working? It'll help them strategies their preparation which eventually will help them score well in the CAT 2018 exam.
Utilise the existing time
As Arthur Ashe said "Start from wherever you are; Do whatever you can; Use whatever you have," working professionals need to use whatever time they have to prepare if they wish to crack the CAT exam.
Ankit Sharma, who secured 99.91 percentile in CAT 2017, was a working professional. He utilised whatever free time he had in office while travelling to home to revise notes, to do some quick sums, or even do an RC. He also allotted at least 10-12 hours on weekends which yielded a successful result in the end. Ankit is currently pursuing management at IIM Calcutta 2018-20 batch.
So, utilising every second should be the goal. Working professionals can even enroll for online video tutorials to prepare and listen to them while travelling to office or during lunch breaks in the office or whatever free time you get during the day when you actually cannot sit practically to prepare.
Utilise weekends
Utilising weekends in a timely manner can be very result-oriented for working professionals because that's the only free time that they have for consecutively two days. That's why weekends play a very crucial role in CAT preparation for working professionals.
Rohan Joshi, one of the CAT 2017 toppers who obtained 99.63 percentile, says "I used to take practice tests and sectional tests during weekdays. During weekends I took full-length tests and analysed them. In parallel, I kept working on my weaknesses and the areas which I wasn't comfortable with."
Focusing on the importance of weekends, Sahajdeep Singh, who got 99.17 percentile in CAT 2016 exam says, "I sometimes had to even work overtime till 12 midnight and I only had weekends to prepare. So, I thought of studying at weekends and manage my time effectively to make the most of the weekends."
Get professional guidance
It's widely known that solving mock tests and analysing them is the single most important thing to crack the CAT. Now, when close to four months are left for CAT 2018, working professionals should ideally start solving CAT mock test papers at least once in a week to get an idea about their current level of preparation. But remember, solving mock tests is not enough. Getting your performance in mock test analysed by a professional is even more important. It will allow you to know your strong and weak areas.
Make sure that you are entirely familiar with the exam pattern of CAT and you finish the CAT syllabus before start solving the mock tests. Only then you will be able to analyse your performance in mock test papers. 
Self-confidence
Last but not the least, keep up your self-confidence because that will not just help you during the entrance exam, it will also boost your performance in the selection rounds. Apart from that, clear your basics, increase the frequency of mock tests towards the end of your preparation, make a time-management strategy that suits you, and never forget, "Harder you work, Better luck you will have," says Madhur Gupta, CAT 2017 topper who scored 100 percentile
CAT 2018 will be conducted on November 25, 2018, Sunday in online mode. The CAT 2018 registrations is scheduled from August 8 to September 19, 2018.