CAT 2019 Preparation Strategy
CAT 2019 Preparation Strategy - The Common Admission Test (CAT) is one of the toughest management entrance exams to crack and in order to sail through the exam with ease, right preparation strategy for CAT 2019 is important. With the syllabus for CAT being vast, it is important that the candidates have a clear plan ready with them. CAT 2019 preparation strategy encompasses studying from the best books, time devoted for preparation for each section, tips to follow on the day of the exam. As part of CAT 2019 preparation strategy, candidates should not panic and keep their cool. CAT 2019 is going to be conducted by IIM Kozhikode on November 24. The solution of each and every problem exists and here also a good strategical preparation might be considered as a solution for the problem of last minute preparations. Careers360 brings to you the CAT 2019 preparation strategy which the candidates must follow as it will assist them to perform well in the exam.
Latest: IIM Kozhikode has activated the CAT answer key 2019 objection link. Candidates can claim their objection till December 6, 2019 by using their login credentials (Upto 5:00 PM).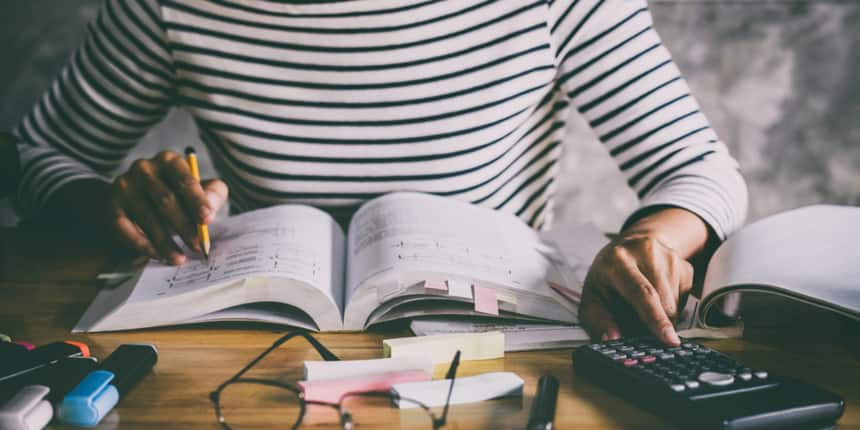 CAT 2019 Preparation Strategy - Know the Exam Pattern
To ace any type of exam, it is necessary to understand the pattern of exam and it can be done when candidates are aware of the CAT exam pattern as well as the syllabus. Knowing the exam pattern will enable the candidates to understand how much time they need for each section and what are their strong and weak areas.
Schedule Preparation according to the topics of CAT Syllabus
After getting a good understanding of the syllabus, make a time table that is effective and will enable you to cover the complete CAT syllabus. According to CAT 2019 preparation strategy, candidates must first take up those topics which they find quite difficult, give it more time for better understanding. Work on building a strong foundation by solving simple questions and then the difficult ones. During the fag end of the preparation for CAT, candidates should avoid learning something new, as they will not have sufficient time to grasp it and answer the questions on those topics.
Coaching or Self-Study
Candidates will have to assess for themselves whether they will be able to prepare for their exam on their own or by taking coaching. This will depend on the intellect of the candidate and their grasping power as they appear for CAT 2019. Few candidates who believe that they can study on their own and qualify the written exam while there are others who require coaching to brush up their concepts and also help them to learn the tricks of the trade. If a candidate needs guidance for CAT 2019 preparation then he or she must go for coaching. However, candidates must remember that coaching is for providing you with the guidance and helping you step up your preparation in case you are going in the wrong direction. Candidates can opt for the option of self-study if they are aware of the latest updates, have the right study material etc. and most importantly they know that they will be self-disciplined and adhere to the timetable that they have drawn for themselves.
Keep Checking the Preparation Level
A candidate, who is going to appear for CAT 2019, must keep a check on his or her preparation level as it is the most suitable manner through which one can determine in which area he/she is lacking and where they have to work hard. Once the candidate is thorough with one particular section, then they should solve sample papers and assess for themselves the areas in which they need to rework. Solving sample papers on a regular basis will help the candidates to get familiar with the exam pattern and the type of questions that will be asked and the duration of the exam.
'Rock' the Mock
One of the very important aspects of CAT 2019 preparation strategy is to take the mock tests on a very regular basis. Candidates must take the mock test of CAT 2019 so that they get to know what are the mistakes that they are making if there is a need for them to redraw their strategy. Hence, candidates must ensure that they take the CAT mock test with all seriousness as this will help them to prepare well for the exam.
Quality of questions over quantity
Throughout the whole preparation, aspirants should try to attempt 4-5 types of questions from a topic rather than attempting 20 same type of questions from a particular topic. Quality of questions should get priority over quantity of questions. The aim should be to answer a lesser number of questions correctly rather than answering more number of questions incorrectly. Owing to stringent negative marking, candidates must try their level best to answer more and more questions correctly as it will help them to score more marks.
Adhere to the sectional time limit
Another important aspect of CAT 2019 preparation strategy is adhering to the time limit of each section. Candidates will have to answer the questions asked in each section within the stipulated time. Students must try to keep a check on time while answering the questions as it will help them to perform better on the day of the exam.
Questions related to CAT
Showing 8935 out of 8935 Questions