What After CAT 2022? Shift Focus on MBA Admission
What after CAT 2022? Shift Focus on MBA Admission - The road to make to your dream institute does not merely end after you have appeared in the Common Admission Test? After the CAT exam, the first question that comes to mind is "what after CAT 2022" and the answer is to "shift focus on MBA admission."
Stay up-to date with CAT News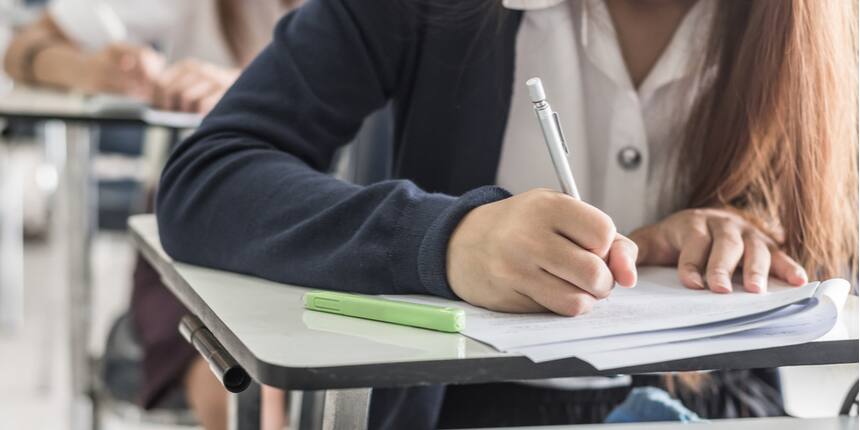 The admission to the B-schools does not merely end once you have appeared for the CAT exam or have even qualified for the same. Now you need to start preparing for the next stage of the selection process which includes preparation for group discussion and interview. Moreover one needs to also commence their preparation for the written ability test. Also, candidates must not focus on merely CAT exam and also prepare for other top MBA entrance exams. In order to assist the students to prepare their course of action. Careers360 brings to you vital tips given by the experts and those who have made their way to the IIMs. Read the full article that is given below to know what are the areas where the candidates should focus after CAT 2022.
What after CAT 2022? Shift Focus on MBA Admission
After giving CAT 2022, CAT candidates must shift their focus on MBA admission without fearing the CAT 2022 result. Whatever the result may be, students must be focused on upcoming events. Students must follow the tips mentioned below right after giving the examination.
Prepare for GD-PI
Once you are done with the CAT exam, just take a break for a day or two. After the release of the CAT 2022 answer key, one would be able to assess what are their chances of making their way to the next round of selection. Accordingly, start preparing for the group discussion and personal interview for the IIMs. Candidates must prepare current topics for group discussion. They must remember that what they speak must be to the point and should avoid beating about the bush. It is essential that the candidates know about the latest social, political, and economic activity that is taking place at the national as well as international level and be well versed with it.
Here are some topics for Group Discussion (GD) round.
Globalization
Social media
Privatization
Quota system
Reservation in India
Terrorism
Politics
Quick Links
Effective Communication Holds the key in GD-PI
Candidates who meet the requisite CAT 2022 cutoff for the respective IIM, they will be called for group discussion and personal interview. Such candidates must work on their communication skills. There must be clarity of thought while expressing one's view. At the same time, one is expected to be coherent at the time of the group discussion. Moreover, one needs to be assertive rather than aggressive in group discussions. During the course of the interview also needs to be very clear while answering the questions. Remember those who are interviewing you, they are more experienced than you are and any false information will simply backfire and might go against you.
Ankit Desai who made his way to IIM Ahmedabad shares his views on how he prepared for GD-PI by stating, "I had talked to a few seniors who were in these IIMs to get an idea of their preparation. My preparation was more about self-introspection and critically analyzing my strengths, weaknesses, and interests. I also brushed up a few technical subjects and read the headlines for the days."
Quick Links
Prepare for the Written Ability Test
The written ability test or the academic written test is part of the IIM selection process along with the group discussion and the personal interview. Those who are writing the test must keep in mind that they have to express their views in a concise and coherent manner and also try to substantiate them with data if required. Before one proceeds to pen their thoughts, it will be better than they plan it either mentally or on a rough paper if provided by the authorities their thoughts. They should be clear about what they would mention in the intro para, body, and conclusion. The essay should be such that if you asked a question in the personal interview for expressing your views, then you must be very clear about it as to why you put across a particular point. Ensure that you write in simple language and not in flowery language. Be positive in your writing as a negative approach might not go down very well with the panel.
Read newspapers
Besides reading newspapers for competitive exams, methodical reading is important even after the examination for admission and recruitment purposes. While students appear for GD rounds of B-schools, the topics for GD are mostly based on current events. CAT topper Sanjana Rout shares some of the topics of GD/WAT that were based on current events:
IIM Bangalore: Is deep discounting by e-commerce companies beneficial or harmful?
IIM Ahmedabad: There was a paragraph about the change in sports/games culture in schools and how it impacts students. We had to agree/disagree with the argument and provide our opinion
IIM Lucknow: Family businesses are doing much better than other businesses in India
IIM Kozhikode: Revocation of Article 370 from the Indian Constitution
XLRI: Hierarchy in society is essential for optimal social well-being outcomes
MDI: Ease of Doing Business in India
IIFT: Clean air is a luxury in metro cities (WAT)
Nepotism prevails over talent (GD)
Hence, reading newspapers becomes essential to stay updated with the events. Reading newspapers should become your daily morning routine. Some of the newspapers that one can go through are:
The Economic Times

Times of India

The Hindu

LiveMint

The Indian Express
Apart from newspapers, students can also opt for various mobile applications that help you read the latest news on the go.
Attend workshops and webinars
Students, after appearing for CAT 2022, can also take part in workshops and webinars conducted by various coaching institutions as they provide vital tips for group discussion and personal interviews. One should not be overconfident about their skills, students must seek professional guidance with the help of webinars. The professionals from various top institutes help you to know how one should answer different kind of questions. In case they do not know the answer to a particular question then how should they respond, how they should conduct themselves in the interview room etc.
Have a backup plan - Prepare for other top MBA entrance exams
If you feel you have performed very well in CAT 2022, then do not lose hope. There are other top national entrance examinations for which one can appear and ace through for admission to top B-schools. Refer to the table below to know the other national-level management entrance exams after CAT 2022.
Upcoming MBA entrance exams
Get some ray
Amid your preparation for selection rounds, don't forget to give yourself some refreshments right after finishing the CAT 2022 exam. Students must not dive into rigorous preparation. Get some rays by pursuing your hobbies and refreshing yourself. Pursuing your hobbies will help you keep active and doesn't make you restless. You can watch movies, catch up on your sleep or meet your friends because it will be difficult to have all these on your card once you get into good B-schools.
Also Read
Frequently Asked Question (FAQs) - What After CAT 2022? Shift Focus on MBA Admission
Question: What to do after qualifying CAT?
Answer:
After qualifying the CAT 2022, candidates shall look into the IIMs cut-off and paper for further rounds accordingly.
Question: What is the process after getting CAT score?
Answer:
After getting CAT score, candidates will have to wait for CAT 2022 cut off. IIMs will start releasing their individual cutoff for admission. To be shortlisted by an IIM, candidates will have to clear the cutoff of the respective IIM.
Question: Which MBA entrance exam is best after CAT?
Answer:
MBA entrance exams such as XAT, SNAP, and others are the best entrance exams for MBA after CAT.
Question: Is MBA free after CAT?
Answer:
No, MBA is not free after CAT. All the top B-schools of the nation have the requirement of fee payment to enroll in an MBA programme.
Questions related to CAT
Showing 10892 out of 10892 Questions