CAT 2020: Combat COVID 19 with preparation in isolation
CAT 2020: Combat COVID 19 with Preparation in Isolation - The world has been taken by a storm due to Coronavirus. Countries and governments are issuing advisories to people to stay at home and are encouraging social distancing as well as isolation so as to minimise the impact of COVID 19. It is at this point that one can capitalise on the opportunity to prepare well for CAT 2020. Most of the time, it is seen that those who are preparing for the exam are juggling between different things. Either they are working or are in the final year of their college wherein they have to balance their studies with CAT preparation. However, owing to COVID 19, people are being discouraged to move out of their house and are being advised to stay at home. Hence, there lies a golden opportunity for them to prepare for CAT 2020 without much stress. Now let us look at some of the preparation tips which one can follow while in isolation and crack the exam.
Latest - CAT 2020 registration date is extended to September 23. IIM Indore has made changes in the CAT 2020 exam pattern.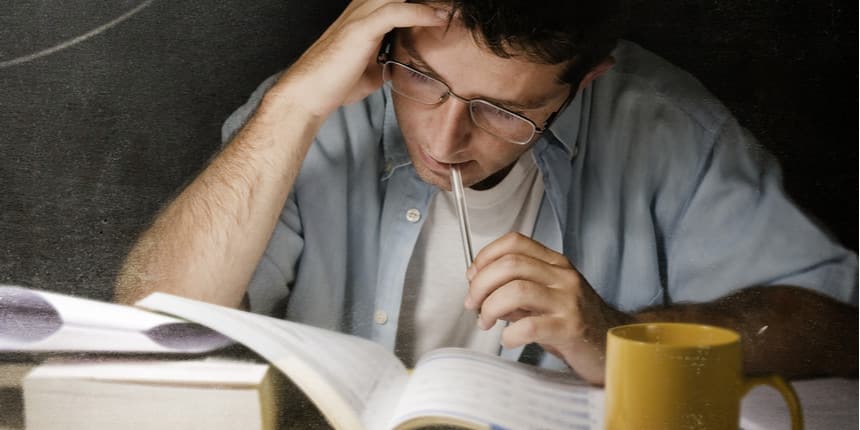 Enhance Your Reading Skills
With Reading comprehension and verbal ability forming an integral part of CAT 2020, it is essential to enhance one's reading skills. Start reading with a novel which will help you to comprehend as well as improve your vocabulary. Try to fix a time and complete it within that particular duration. In the beginning it might take some time but once you start enjoying it, your reading as well as comprehension speed will increase.
Isolate yourself online also
One of the challenging tasks in the era of technological penetration in our lives is to keep ourselves away from social media. Now that most of us are in isolation, it proves to be a boon especially for those who are preparing for CAT 2020 as the distractions are less. One can also increase his or her focus by keeping themselves away from the internet and social media. Unwarranted distraction due to increased addiction to the internet and remaining online most of the time will adversely affect one's preparation. The challenge here is to self-discipline yourself and use the internet in a way which will prove advantageous for your preparation and not hamper it.
Be Flexible With Your Planning
Though it is always advisable that one draws a clear cut plan as they prepare for CAT 2020. However, during this period of isolation for CAT preparation, one can be a little bit flexible depending on the way you are able to complete topics in each section. Hence, in wake of the uncertainty that is hounding us due to Coronavirus, it is advisable to keep small targets and change your planning and strategy accordingly. Do not try to tamper too much with your planning but do not be very rigid.
Stay Calm and Destress yourself
This is a difficult and challenging time which we all are facing. Normally one would face the challenge of just wondering how they would perform in the exam and whether they would be able to crack it or not. In the present scenario, the COVID 19 is affecting us psychologically and disrupting our peace of mind. It is important that we remain composed during this time and just focus on the preparation without letting anything else distract us. Try to destress yourself by listening to music or watch your favourite movie.
Health is Wealth
In the end, remain healthy as you will be able to deliver only if you are physically or mentally sound. Remain hydrated as much as possible while you are in isolation, eat food that will increase your immunity. If you are mentally and physically strong then you can focus well on the CAT preparation.
Questions related to CAT
Showing 8933 out of 8933 Questions