30 popular GD topics: "Good things always arise from good thinking"
NOW that most written tests are over, MBA aspirants anxiously await calls from B-Schools for Round 2 of the admission process.

And that might comprise personality tests, GDs, interviews, case studies, role plays and group tasks. It is important to remember that these are nothing but tools to help gauge the personality.

That's why you must pay attention to Personality Development and not merely 'GD/PI practice'. So, understand the various facts of the personality, which will be tested using these tools, if you want to succeed in this round.

Though the written test checks numerical ability, language skills and analytical ability, one quality of paramount importance, which it fails to assess, is how well you work in a team.

During most of his or her professional life, an MBA would  work as a team member rather than as an individual (unlike in academic life) and it is for this reason that  interpersonal skills such as getting along with people, communicating ideas and understanding another's point of view, is closely observed during a GD.

It is not enough to be knowledgeable. You must also be able to communicate them effectively. This is especially relevant for all of you who remain relatively quiet during a GD. It may be because one is from a vernacular background and not confident about speaking in English. It may be because one is not confident about presenting one's opinions, or feels that his knowledge of the topic is limited. It could also be because other members are aggressive. Whatever the reason, the bottom-line is that if you do not participate, the default impression you leave is that you don't know anything. The onus to prove otherwise lies with each of you, individually.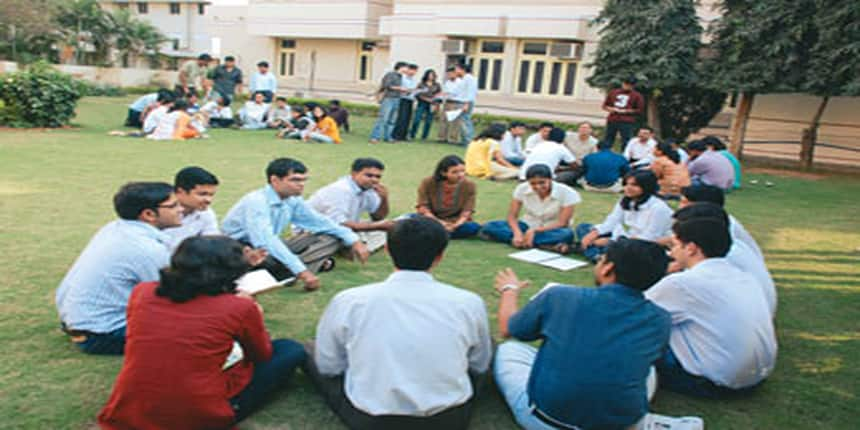 Value-add to the discussion
Whatever you speak must provide food for thought for others. Be precise.

If the group is digressing, tactfully steer the discussion back on track

Encourage quiet/shy participants to speak up

Bring order back from chaos

Never monopolise the discussion.
Even if your English is not polished and you make grammatical errors, remember that you are not being marked on mere language skills; the focus here is on assessing communication skills and that in simple terms means putting your ideas across as well as understanding the ideas being put across by others.

On the other end of the spectrum, the Vomit Syndrome also plagues GD participants. You have two to three minutes to collect and pen down thoughts before the actual discussion begins and typically, everyone jots down points worth contributing. The trouble arises when a participant blurts out these points here or there irrespective of the flow of the discussion, and the need of the hour.

The overbearing thought in the participant's mind is "The more I speak, the more points I score" and the result is akin to what I referred to as vomit. Such behaviour makes you come across as extremely selfish and insensitive. Instead follow the discussion and offer your contribution when it is relevant and in a manner that is integrated with the flow. This reflects that you are concerned about the overall success of the discussion rather than merely your own individual success.

This is the key to success in a GD. But it can be implemented only if you realise the golden rule about communication, in general: it's a two-way process. Good communicators listen as well as speak. So, if you listen well during a GD, you will surely find the opportunity to speak your mind.

Many think that the person who speaks the most emerges as the leader. Nothing could be further  from the truth. A domineering, verbose person is only viewed as a bull in a china shop, a far cry from the image of an ideal manager. True leadership lies in understanding the demand of the situation in a GD. If there is a dearth of ideas, can you provide some food for thought? If the group is digressing from the topic, can you steer it smoothly back without ruffling any feathers? If there are some in the group who have been trying to be heard in the milieu, can you help them get a chance?

Similarly, if the group has turned out to be a fish market as it often does in an MBA GD, can you put some order back into the chaos or do you just try to shout as loud as anybody else? In a nutshell, are you a part of the problem or the solution?

Over the years, the popular GD has mutated into case studies (popular at IIMs), role plays and group tasks (MDI-HR). While the manifestation is different, the crux of the matter remains the same: are you able to work with a group of people with varied opinions and attitudes effectively and cohesively, or do you stick out as a sore thumb, either dominating or clamming up?
Select GD topics at B-Schools
You have to break a few eggs to make an omelette

When all you have is a hammer everything looks like a nail

If you want peace, prepare for war

Patience is a bitter plant but it bears sweet fruit

Cursing the weather is bad farming

It is better to be born lucky than rich

Rules are made to be broken 

Performance enhancing drugs should be legalised in sports

The test of a successful man is not an ability to eliminate the problem before it exists, but to meet and resolve it whenever it arises

Good economics is bad politics

Good things always arise from good thinking

Consistency is the last refuge of the unimaginative

When you find that you are on the side of majority, it is time to reform

Science without religion is lame and religion without science is blind

Morality is the creation of the weak to deter and limit the strong

Winning is what matters, whatever may be the cost

Education is a progressive way of discovering your ignorance

Great spirits face violent opposition from mediocre minds

Helping hands are better than praying lips

Necessity is the mother of all invention

Thinking about the worst prepares you for the worst

A closed mouth catches no flies

A man with words and no deeds is like a garden full of weeds

For an idea to be accepted it has to be advertised by a good salesman

Law is the creation of the strong to rule the weak

Happiness is a mystery like religion, and it should not be rationalised

Hope for ill gains is the beginning of loss

Education is what remains after one forgets what one has learnt in school

In business, the rear view mirror is clearer than the windshield

A room without books is like a body without soul

That so few people now dare to be eccentric, is the chief danger of our times

Good judgement comes from experience and that comes from poor judgement
Sourced from Rediff.com