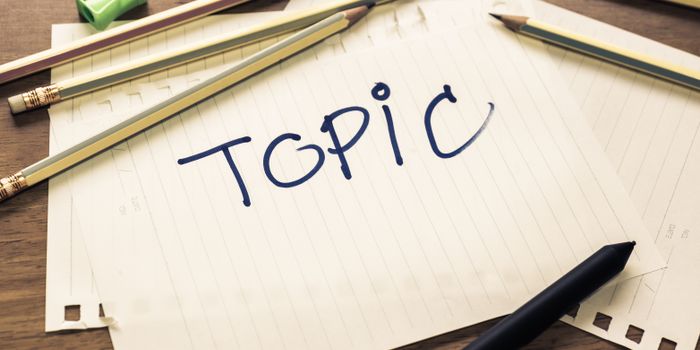 GD Topics for MBA - As you start with the preparation for the Group Discussion and Written Ability Test, the instant question that hits your mind is, what would be the GD topics for MBA? MBA aspirants shortlisted by top B-schools must be prepared with the hot or most important WAT and GD topics in order to sail through the rounds successfully and convert the calls. Since they will be appearing for multiple rounds of GD and WAT, aspirants should be more than prepared for GD topics on every possible subject. This article of Careers360 brings hot WAT and GD topics for MBA.


While it is a common notion that only current affairs issues are asked in the Essay Writing and GD topics for MBA admission rounds, it is a myth considering the fact that there has been a predominance of abstract GD topics for MBA admission as well. However, whether to channelise the discussion or essay on the abstract topic through current affairs or any other subject will depend solely on the candidates.
CAT Percentile Predictor
Know your expected Percentile
Use Now
Hot WAT and GD Topics for MBA

Vinayak Kudva, Cheif Mentor, IMS Learning Resources says, "The WAT and GD topics for MBA are mostly of sociological significance and may be based on long-standing or newly uncovered issues. Students should go through the topics allotted by various B-schools last year, to get an idea of what can be expected."
At times the WAT and GD topics for MBA admission can be as generic as 'Importance of reservation and impact of advertising?'
Let us provide you with some more WAT and GD topics for MBA selection procedure of the top B-schools and IIM's last year.
WAT-GD Topics for MBA
| | |
| --- | --- |
| Topic | B-School |
| Cultural diversity impedes democratic governance | |
| All decisions in a democracy should be taken through referendums | IIM Lucknow |
| Changing role of women actors in Bollywood | IIM CAP  |
| The issues in the Indian Education sector | |
| Sustainable Development in India | |
| Space research projects are a waste of money | IIM Lucknow |
| Are conventional retail stores competing with E-commerce market and what can be the possible future? | IIM CAP |
| Have coaching institutes in India just become a source of business? | |
| Demonitisation | DMS, IIT Delhi |
| India's diplomatic ties with China | |
| Can technology help in preventing Money Laundering? | |
| Sports and its benefits | DMS, IIT Delhi |
| Development alternatives for the rural economy | IIFM Bhopal |
| Indians are good at being second best but not first | MDI Gurgaon |
| Loose lips sink ships | IIM Lucknow |
| Centralization of Indian Public Sector Oil companies will be a boon | IIM Lucknow |
As you can observe the GD topics for MBA can range from anything and everything and can vary from different sectors of news and information. However, since major weight remains on current affairs, it is suggested that you do a run-up for the important and major events across national and international domains over the year. "Read up on the sensational stories of 2017-18, build arguments for/against the issues and decide their standpoint," suggests Kudva.


As per expert insights,the following can be the WAT and GD topics for MBA admission rounds:
GST - Pros and Cons

From Aadhaar Cards to Facebook - how much are out data safe?

IIM Bill

Ban on Triple Talaq

How sustainable is the Jio model in Indian Telecom industry?

How can banks prevent scams by Neerav Modi and the likes?

How significant is Nepotism in Bollywood?

Is the Start-Up wave in India dying?

Should Freedom of Expression have limits?

Union Budget 2018

Indo-Pak Ties under threat?

Bitcoin

How to deal with inflation?

Corruption in politics

Safety of women

India's space mission

Iran-US Nuclear agreement

Drug abuse in sports

Is India a soft nation?

America's hegemony in world affairs.
Along with preparing for the WAT and GD topics for MBA, candidates should also learn to build an opinion, take a stand and communicate clearly. Kudva suggests, "The WAT/GD topics for MBA normally require you to take a stand, so they require you to be analytical and argumentative rather than descriptive."


On preparing for WAT and GD topics for MBA, Gautam Puri, Vice President, Career Launcher advises, "Students must try to build their opinion rather than just gathering facts." For this, he suggests candidates to start reading a newspaper on a daily basis, browse through magazines and build on content spanning across legal, political, social, economic and sports domains.


Also Read
How to tackle GD-PI-WAT rounds at top B-Schools
GD-PI-WAT Preparation: Tips from Toppers and Experts
How Koustav Pal cracked GD-PI-WAT to get IIM admission
How Jobin Jacob cracked GD-PI-WAT to get MDI Gurgaon MBA seat
How Sombit Roy cracked GD-PI to get IIT Delhi MBA seat