Think MBA and crack the CAT Exam
If you are anywhere close to completing your graduation or have worked in the industry for a few years and are thinking what to do next, then MBA from one of the top B-schools in India would definitely have crossed your mind. Ramnath Kanakdandi, National CAT course Director, T.I.M.E. talks about 5 reasons why you should do an MBA and 5 reasons why people tend to be afraid of preparing for an MBA. Read the full article given on this page to know all the aspects related to the Common Admission Test and the myth and truth related to it.
Latest: CAT registration 2020 correction window opened from September 27. IIM Indore introduces change in the exam pattern of CAT 2020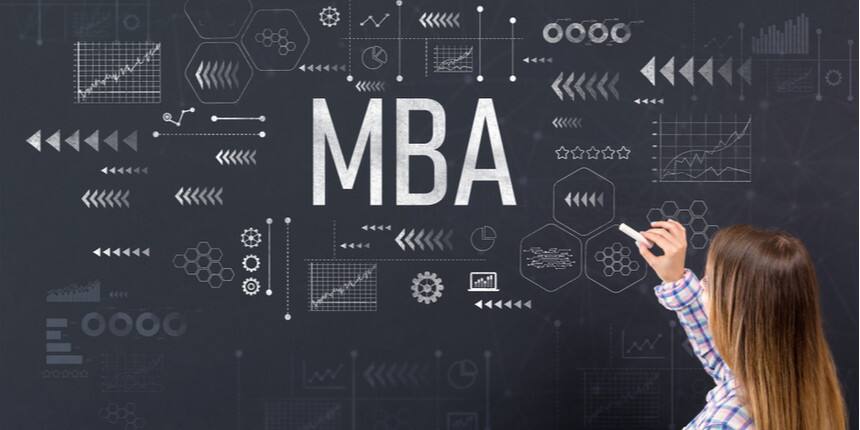 5 Reasons why you should do an MBA
Growth
The biggest advantage that an MBA gives you is growth. The rate of growth, in other words 'the time taken to climb the organisational ladder' is the shortest in general for MBAs. And with growth, money naturally follows.
Money
We hear about the Rs. 1 crore plus packages that students from the IIMs get every year. Looking beyond these, one can conservatively expect a package of 10-21 lakhs after an MBA from one of the top-25 B-schools in India. And mind you, these numbers are for a fresh out of B-school graduate. So, for even an average engineering graduate MBA offers at least a 5 fold jump over his pre-MBA salary.
Quick Links
Doing what you like
The sheer diversity of jobs, the extent of responsibility and ownership that you get as an MBA in your job make it worth your while. You get to choose from a range of specialisations such as Marketing, Advertising, Finance, Strategy, Consulting etc.
Job Security
If you recall the slew of recessions that have hit the global economy over the past 10 years and how vulnerable every job becomes, it'd help to also remember that your job as an MBA is one of the safest ones given the wide range of capabilities that MBAs have which will make them a fit for multiple industries as compared to those who specialise in a single industry. This is particularly true for testing times like these where it helps if one is a fit for multiple industries.
Social respect
Ask yourself, who'd you like to be – a one in a hundred graduates working for a company or the one who is overseeing their performance. Let it be said that an MBA definitely provides better recognition, opportunities to network and credibility too.
5 Myths about MBA entrances and the truth behind them
Myth: I'd first get 2-3 years of experience and then prepare for MBA
Truth: Your salary post MBA would be a lot higher than before and if we are to look for a job in 3 years time, the work experience as an MBA would be more relevant and get you better jobs. Also, the weightage for work-ex is not very high (only up to 10-15%) and that too in very few B-schools.
Myth: Only students with exceptional academic background can get into the top B-schools
Truth: Only a few B-schools have more than 10-15% weightage to past acads in the overall selection process.
Myth: You need to be super-intelligent to clear CAT
Truth: Even an average student can manage good percentile score with proper planning and hard work and that means getting a call from some of the top colleges.
Myth: The money needed to get into MBA is very high.
Truth: The government has extensive schemes for Education loans and your MBA dream need not be killed just for the want of money.
Myth: The placements at the B-schools have been poor and an MBA is no guarantee for a job
Truth: An MBA is no guarantee for a job. You do need to work hard enough in the MBA program to land top jobs. If you get into a top B-schools, your prospects are really good. The recent average salaries at the top schools like IIM Ahmedabad have crossed 25 lakh per annum.
Questions related to CAT
Showing 8935 out of 8935 Questions