Management students must have data analytical skills: Dr. Catherine Truxillo
Education in all disciplines is changing the favor of new age courses. Specifically speaking data science and new age technologies including machine learning and artificial intelligence are changing how we study management, engineering and even social sciences. In the years to come, data maturity of businesses is going to be the biggest decisive factor of their success or failure.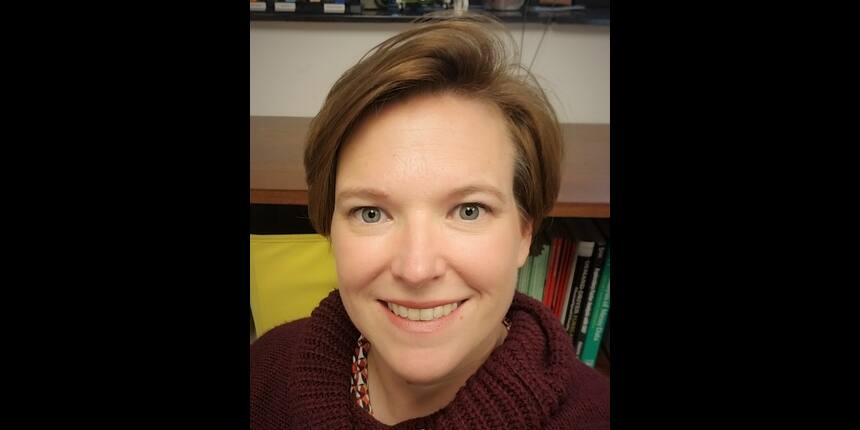 Dr. Catherine Truxillo, the director of Advanced Analytics Education at SAS speaks to Careers360 about the data analytics courses important for management students. She also talks about how crucial it is to teach data management and analytics in B-schools. Dr. Truxillo is responsible for the curriculum of the SAS Academy for Data Science and has written courses for a range of topics in statistics and data science, as well as a series of business courses on leadership in analytics. SAS is a software suite developed by SAS Institute for advanced analytics, business intelligence, data management, and predictive analytics. Dr. Truxillo leads a team of statisticians, predictive modelers, and data scientists at SAS who write courses and produce videos for SAS analytics training worldwide and collaborate with universities and businesses. Excerpts.
Careers360: Your thoughts on India's status in digital education… Which areas do we need to work on?
Dr. Truxillo: This is not an easy question, as India is the IT hub for the world! But if I were to focus on one area where students in India can gain competitive advantage in the workplace, it would be in learning to identify unforeseen opportunities in with data that you have and the current market conditions. Creative innovation married with quality analysis keeps your company a few steps ahead of the competition.
Careers360: How important is it for management students to gain knowledge of data management and Business Intelligence (BI)?
Dr. Truxillo:In today's age where data is available in abundance, making sense of data is crucial. Decision making as a matter of fact can no longer rely on gut-feeling or approximate analysis. You need to be trained to assimilate and analyze these data sets. Hence it is critical that management students and professionals are equipped with data analytical right skill sets and are given hands-on training with the right tools & technology to drive decision making.
When you embark on a career in analytics, it is easy to think that your entire job will be spent trying out complex machine learning algorithms and developing cool models to make millions for your company! But in reality, 90% of the time you spend with data is in acquitting, repairing, joining, transforming, and exploring. You also spend a comparatively small amount of time relaying findings to stakeholders, and while this does not take as much time, it is arguably the most important part of your job! There is nobody else to do this work for you- data management and business intelligence skills enable you to have rich and useful data for modeling, deployable score code, and approachable dashboards for executive leadership.
Careers360: That's an interesting analogy between data and leadership. Which type of courses can aspiring students and professionals opt for to develop data management and BI skills?
Dr. Truxillo: There are courses on Predictive Modeling, Advanced Predictive Modeling, Machine Learning, Big Data Management, Data Visualization and many more to offer to aspiring students & professionals. A mix of AAEM, PMA, Hadoop, SP4R, CPML, VA and VS courses customized for India can be availed through SAS. For more of such courses and training programs, one can visit the official SAS website on: www.sas.com/en_in/training/offerings/training-courses-india.html
Careers360: Which aspects of this field make it better than others?
Dr. Truxillo: There is a known shortage of analytics skills in the marketplace, with the gap expected to grow in India over the next 2-5 years. This is a great field to be in if you want to have plenty of job offers. Beyond that, the field of analytics is always changing, which makes it interesting and attractive to anyone who is a lifelong learner. Companies today in every field know that if they want to compete, they need to take advantage of data and analytics. Deep analytical skills are required at all levels of the organization.
Careers360: At what level should students start gaining analytics skills- school or bachelor's or master's?
Dr. Truxillo: It is never too early to start thinking like a data scientist. Programs in primary school have begun to lay the foundation of analytical thinking, so that young people grow up with data analysis as a native language. It's also never too late to transform your skills and reinvent your job in a way that you add analytical value to your organization.
Careers360: Can students from non-technical background aim for a career in analytics?
Dr. Truxillo: Yes! There are many levels of business analytics. Start with an introductory statistics course to see the power of analytics. Data science is a highly multidisciplinary field, with some of the strongest leaders coming from the classical sciences, the behavioral and social sciences as well as math, statistics, and computer science. Data science can only grow and improve with a continuous diet of fresh ideas. If you are curious and like to answer "why" or "how," you can find a career in this field.
Careers360: While it is difficult to predict the jobs of future, we can contemplate on the skills which will be future-necessary. Which skills according to you will be majorly in demand and should be mastered by students?
Dr. Truxillo: Across the board, nearly all the other experts in this area are predicting that communication skills and creative problem solving are going to be the skills in highest demand for the future. This is also what I believe, and those skills can only come from practice, practice, practice. Take advantage of every practice opportunity you have. That's why championships and hackathons, like the BADM championship, are so valuable for students and professionals alike.
Careers360: SAS organizes 24 hours, national hackathon champion competitions. What is the idea behind them?
Dr. Truxillo: Hackathons are valuable for the participants and for the sponsors. Participants are given the opportunity to work with a team, under time pressure, with a difficult problems whose solution is a mystery. Sponsors gain valuable insights from the analyses. Many hackathons use data that help to inform public policy on such important areas as mental health, disaster relief, climate change, and other societal challenges. The 24 hour limit is long enough to have some good models, but also short enough that expertise and innovation stand out from the crowd—a novice likely has nothing to show for 24 hours' work.
Careers360: How can participating in such competitions help students?
Dr. Truxillo: Besides the opportunity for real world practice, participating in data and analytics competitions shows a potential employer that you are willing and capable of working with a team, delivering results under pressure, and taking on messy data with unclear business objectives. They are hard work, but they are also a lot of fun.
Careers360: Upon gaining working knowledge of analytics, which industries and job roles can students seek to join?
Dr. Truxillo: I'm having trouble thinking of an industry that doesn't need working knowledge of analytics! Let's just say, all of them!