What, Why and how to do MBA in India?
If we look at the history of MBA, we will find that it was first introduced by Harvard University Graduate School of Administration in 1908. Indeed having these three letters, "MBA" on your resume makes you stand apart but the true meaning and practical aspects of these three letters course is a vast area to learn about. To be specific, an MBA program helps you a lot to build the premises of your business knowledge and your professional growth.
Stay up-to date with CAT News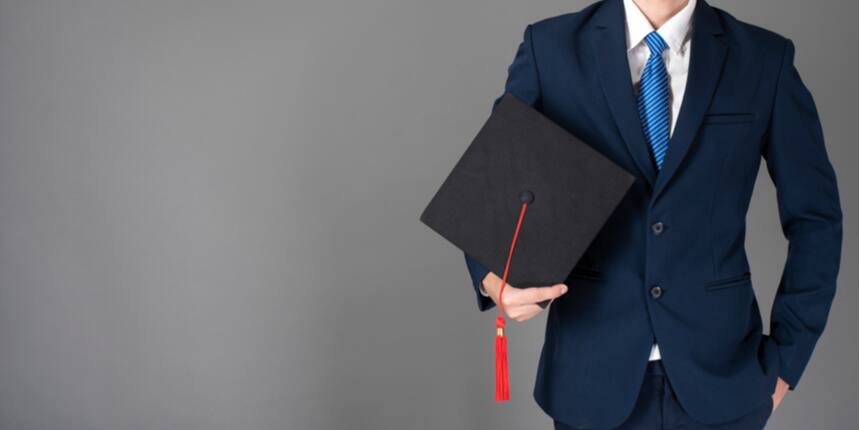 Though the post-graduate study program, Master of Business Administration or MBA, finds its origin in the United States it is the course that is desired globally. MBA is an apt study program especially for those who aim to shape their career with business acumen and entrepreneurial ambitions. The thing which adds more value to this course is that no matter what academic stream one had, be it Science, Commerce, Arts, or any other stream, the doors of the MBA program are open for all. Post Graduation courses like MBA have also contributed a lot to the economic growth and academic standards in various countries along with India. Moreover, if talking about an individual, pursuing MBA from a prestigious B-School also leads one to get a handsome package. This is also the reason why MBA has become a charming career in India.
Now the question arises, why choose MBA When other such courses are also out there which provide the exposure and advantages discussed above? What does an MBA degree offer you that could make you think to pursue it as your career? To answer this question, one has to look into the following aspects that justify why they should go for MBA:
Understanding of Business
If you are a student who has no idea about what happens in a business nor you belong to a business family, then MBA is truly the key source that tells you how to think and behave in a business situation. MBA helps you to know how to look at the situation from a marketing perspective or a sales perspective or a finance perspective. Overall, it gives you an understanding of how to look at a situation from a Business perspective.
Boosts your Self-Confidence
When one pursues their MBA from a B-School, they live around the students who are extraordinarily good, very ambitious, and talented and have already done a lot in their life. So you suddenly end up surrounded by such accomplished groups of people and that increases your confidence. Though you feel like you don't know anything but this acts as a push for you
because it makes you take part in that competition and try to win. From leading in group assignments and giving class presentations to organizing huge events, MBA teaches you everything.
Provides an opportunity to change the industry
In addition, MBA does provide you an opportunity to change the role or industry you have been working in. Suppose, one is a software developer or works in finance and they want to change their industry from software development to product management or marketing from finance, then an MBA is a great way to get that change because the recruiter already knows you have given your 1-2 years to a curriculum to get training that prepares you particularly for the industry or company for which recruiting is being done.
MBA is important for a better job profile
MBA is important nowadays because, in today's world, all the recruiters in one or another way are looking for this degree. The truth is for any business role, more and more companies or more and more recruiters expect an MBA degree from their candidates. So, if you are looking for a career in the business or management world but if you don't have an MBA degree, it somewhat becomes a disadvantage.
But why should one prefer to do an MBA in India when they are financially capable enough and have an option to pursue it outside India or in any other country. There are several reasons which justify why one should go for India when it comes to pursuing a postgraduate course like MBA:
Reasonable Cost of Study
For every course out there, India provides high-end quality education at a reasonable and affordable cost. Whereas, for an MBA, universities in countries like Europe charge even more than $ 1,00,000 which will not allow you to save a few bucks at the end of the day. Spending on studies is an investment and MBA programs in India give you a big return on your investment.
Multiple programs of MBA to choose from
MBA is not a program that is counted as only one. In India, there are diversified types of MBA programs offered such as Full-Time MBA, Pat-Time MBA, Distance MBA, Online MBA, Executive MBA, and Integrated MBA. so, even if you are a working person, you will still be able to pursue an MBA in India. There will be no boundings on your working hours.
Number of options of top B-Schools
Over the period, the management sector in India has evolved and developed a lot so are the B- Schools. All the top management schools across the country offer quality education and globally accredited curriculum. Goa Institute of Management, Indian Institute of Management Bangalore (IIMB), International Management Institute (New Delhi), Indian Institute of Management Ahmedabad, etc. are the example of such management institutes which provide excellent exposure to their MBA students.
India is a leading emerging market
At this present time, India is in the position of leading emerging markets with innovations and changes popping up in every passing minute. So, it makes it more exciting to pursue a business management course like MBA at such an innovative place. Since Indian Companies are extending their global reach, knowledge, and practice of how to do business in India are becoming more important to the people, no matter wherever they are based.
Exciting and enriching career opportunities
In addition, India's economic growth is also creating new and exciting opportunities for MBA students and adding value to their degrees. Big brands and big-name companies like Amazon, McKinsey, and Uber also hire those who have completed their MBA from Indian Business Schools.
How to do MBA in India?
If you are planning to do MBA in India, there are certain pointers you have to keep in mind while deciding to pursue an MBA degree in India. These things mainly involve -what type of entrance exams are out there for different types of MBA courses, what are the eligibility criteria for such entrance exams, which are the top B-Schools or management Institutes in the country, and what is their fee structure, and selection criteria, etc., and these are the questions one has to find the answers for to go for MBA in India.
Masters of Business Administration (MBA) and Post Graduate Diploma In Management (PGDM)
In India, there are specifically 2 kinds of management degrees are offered which are Masters of Business Administration (MBA) and Post Graduate Diploma in Management (PGDM). The former is a 2-years degree course whereas, the latter is a 1-year degree and is offered by various IIMs across the country.
Due to the change in needs of the industry standards, there have been introduced various other types of MBA/PGDM degrees and these are- Online MBA, Distance Learning MBA, and Executive MBA.
MBA Specializations
An MBA degree provides one with the opportunity you specialize in the following areas:
Eligibility criteria for MBA
To pursue an MBA course, aspiring students must give management entrance exams that take place on the National and State levels across the country. In addition, they have to fulfill the following eligibility criteria to apply for the exam:
Candidates must be graduated from any of the streams with at least 50% marks or equivalent CGPA from a UGC-recognized University or Board or the institution recognized by the Ministry of Human Resources Development Department of Higher Education (MHRD).

Aspirants who belong to the category of Schedule Caste (SC) or Schedule Tribe (ST) or PWD Category are required to secure a minimum of 45% marks to be eligible to give MBA Entrance exam.
Entrance Exam that an aspirant can look for
There are so many entrance exams out there through which an aspirant can pursue MBA as their career. If they fulfill the basic eligibility criteria discussed above, thereafter they are required to appear for any of the entrance exams:
Following are those management entrance exams that take place on the National Level-
Some entrance exams take place at the States Level as well-
Moreover, there are some management schools in India as well, which conduct their own management entrance exam to offer admissions into MBA Program. These Institutes are-
Questions related to CAT
Showing 9973 out of 9973 Questions