How to Crack CAT 2022: Strategies from toppers
How to Crack CAT 2022- Strategies from Toppers: There is a saying, "Winners do not do a different thing, they do things differently". Those appearing for the CAT exam must be well aware of the basic CAT exam pattern and the syllabus from which the questions will be asked.
Stay up-to date with CAT News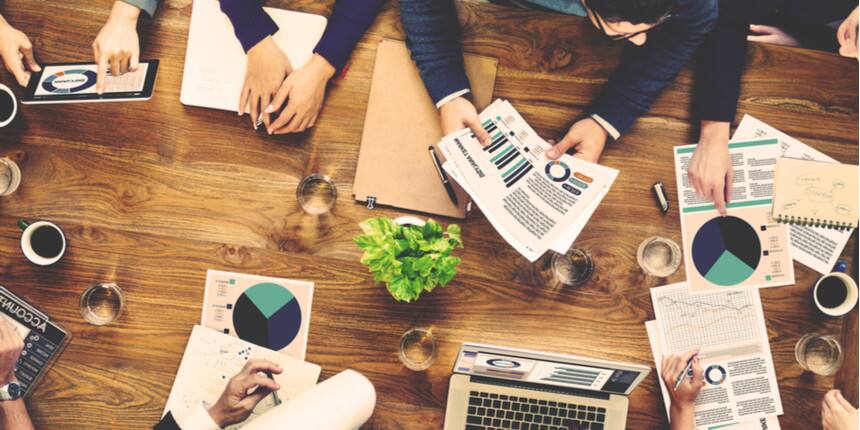 What next? It is that aspirants must be familiar with, how the CAT toppers cracked the exam and what is that they did differently. Appearing for CAT and acing the same with very ease is not a cakewalk. CAT preparation needs a lot of hard work as well as immense dedication towards it. There are certain things that are common in toppers' strategy which is they always focus on core topics. Every CAT topper has their own opinion on every section. For instance, if we talk about VARC sections, most of the toppers say "Even a non-reader can score well in Verbal Ability and Reading Comprehension section". Read the full article by Careers360 to know all the details pertaining to "How to crack CAT 2022: Strategies from toppers" and section-wise best books for CAT 2022 preparation.
Quick Links-
How to Crack CAT 2022 Strategies from Toppers for VARC
Verbal Ability and Reading Comprehension (VARC) is all about the understanding of the text and comprehending the ideas which the author or writer wants to convey. Usually, the reading comprehension section consists of a total of 4-5 passages with approximately 300 to 400 words and each passage will consist of a minimum of five questions. Read the following tips of CAT toppers on how they prepared for the CAT VARC section.
Ravi Prinshu - On asking for VARC preparation strategy Ravi says- "I used to read a lot of novels and while preparing for VARC, I used to just give the mock tests. In order to ensure that I could answer the question with ease, again I used to practice a lot of CAT mock test"
Ashish Sen - For VARC preparation, Ashish added "This was the section that troubled me a lot in mocks and I put a lot of effort into it. I used to read articles daily from sites such as aeon (aeon.co) and aldaily(aldaily.com). Along with that, I used to solve at least 3 RC Passages daily. Consistent practice improved my performance in this section considerably."
Shivam Chandak - On the other hand, Shivam Chandak says, "My VA was weak, so I had to really work for it, like a lot of reading but was not pretty consistent with it, which got me really scared. I knew I wasn't good at VARC. So in the first few CAT mock tests, I tried to understand the questions I could solve correctly in the section. This is where analysing the mocks comes to the rescue. Once I understood that I wasn't comfortable with inference-based questions and para jumbles, I started practising more RCs and more para jumbles daily. Also, I started reading an article or two daily for one month to increase my reading speed."
Recommended Books for CAT 2022 VARC Section by Toppers
| | |
| --- | --- |
| Books Name | Author |
| Word Power Made Easy | Norman Lewis |
| Mastering the Verbal Ability for CAT | Ajay Singh |
| How to Prepare for Verbal Ability and Reading Comprehension for the CAT | Arun Sharma and Meenakshi Upadhyay |
How to Crack CAT 2022: Strategies from Toppers for Quantitative Ability
While preparing for the Quantitative Ability section one should focus on their mathematical skills, numerical ability as well as problem-solving skill. Most of the questions asked in the QA section are related to elementary mathematics. As per experts, those who have good command over fundamental concepts can easily ace this section.
CAT topper, Ashish shares his CAT Quantitative Ability preparation tips. He says "I first focused on strengthening my concepts in all the topics asked in CAT, for this I completed the entire module provided by TIME, after which I was pretty confident about my Quantitative section."
CAT topper, Ravi Prinshu also shares his QA preparation tips. He quoted "I searched Facebook groups from where I could get to know about the formulae and their short cut and I could execute them while solving the questions. For Quantitative ability, I used to give four to five hours in a week. After every CAT mock test, I used to analyse the questions and see where I had made a mistake and work accordingly and ensure that i fix my mistakes at the earliest."
The Quantitative Ability section is considered as the most challenging section for all CAT aspirants. Aditya Devalla (CAT topper) shares his QA preparation journey and says, "For Quantitative Aptitude, I made the short notes of all the important concepts of quantitative aptitude. I managed my time for each section equally. I appeared in sectional and overall tests every week to know my performance. Also, it is very important to go through your wrong answers, this is what I used to do after all tests."
Best Books for CAT Quantitative Ability - Recommended by Toppers
| | |
| --- | --- |
| Book name | Author |
| How to prepare for Quantitative Aptitude for the CAT | Arun Sharma |
| Quantitative Aptitude for the CAT | Nishit K. Sinha |
How to Crack CAT 2022 - Strategies from Toppers for DI and LR
While preparing for the DILR section candidates will have to follow an effective preparation strategy in order to have a good sectional and overall score. After the QA section, Data Interpretation and Logical Reasoning is the most challenging section. Vigorous and regular practice helps one to get an edge in the DILR section. Go through the tips and strategies by the toppers on the DILR section.
For Data Interpretation and Logical Reasoning, Shivam Kumar (CAT 2020 topper) says "For DILR, I religiously solved all the sets which were there in the mocks. I maintained a list which detailed my analysis of all types of sets. It helped me in categorising the sets into easy, medium, tough buckets."
Aditya Devalla also shares his preparation strategy for DILR section. He quotes " For DILR, I practised a lot. The more you practice the better you will be. The practice helped me to attain accuracy in the CAT exam. I would further move on to the last minutes, I would just solve the questions which could be solved with either specific data or less data and eventually would end up doing 4-5 complete sets and around 2 partial. Even on the D-day, I attempted 6 complete sets and 2 sets partially. DILR is more about accuracy than speed. On the exam day, I found the Quantitative section easy and I can say I solved easily. The DILR section was definitely the toughest this year. It was not easy to answer the questions in one go. Meanwhile, Data interpretation and logical reasoning questions were on moderate level, you can answer if you practiced and appeared for CAT mock tests."
Best Books for CAT DILR Recommended by Toppers
| | |
| --- | --- |
| Book name | Author |
| How to prepare for Data Interpretation for the CAT | Arun Sharma |
| Logical Reasoning and Data Interpretation for the CAT | Nishit K. Sinha |
Questions related to CAT
Showing 10916 out of 10916 Questions