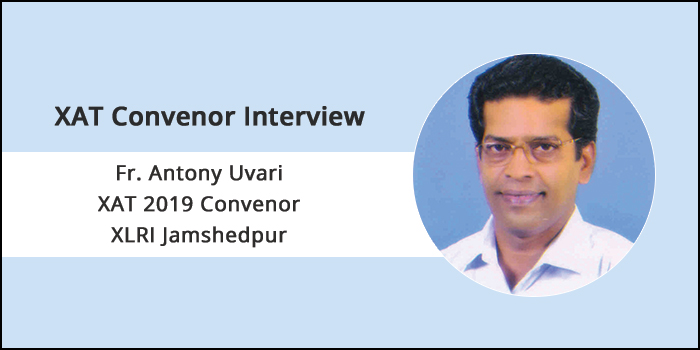 XAT 2019 Convenor Interview - XAT 2019 has been announced by XLRI Jamshedpur with major changes in terms of exam pattern. The Essay Writing section of XAT, which was the distinguishing factor of the test, has been cancelled from this year onwards. According to Fr Antony Uvari, the XAT 2019 Convenor, the decision has been taken owing to the technical glitches experienced last year.
XAT Sample Paper
Download Free Sample Paper for XAT
Download Now
Along with that, the online testing partner of XAT 2019 has also been changed from SIFY to Tata Consulting Services. According to Fr Uvari, the rest of the XAT 2019 exam pattern has remained the same. In this exclusive interview with Careers360, Fr Antony Uvari, XAT 2019 Convenor has talked about the new pattern of XAT, the number of applicants and test takers along with other information and details about XAT 2019.