XAT 2021 Preparation Timetable
XAT 2021 Exam Preparation Time Table - How to make a good time table for preparation? How is it important for preparation? Well! To begin with the preparation, it is important to have a timetable because it helps in organizing your schedule and helps in effective time management. One can overload himself/herself with various study materials/ tutors or friends, but the question remains the same: how to manage everything? Xavier Aptitude Test, popularly known as XAT is conducted by XLRI Jamshedpur at a national level. XAT 2021 was conducted on January 3, 2021. Careers360 brings to you the XAT preparation timetable with the help of expert guidance and topper's view. Read this article to keep a track of your activities and secure good grades.
Latest XAT Update: XLRI has released the XAT answer key 2021 on January 8, 2021. XAT 2021 result will be announced anytime soon.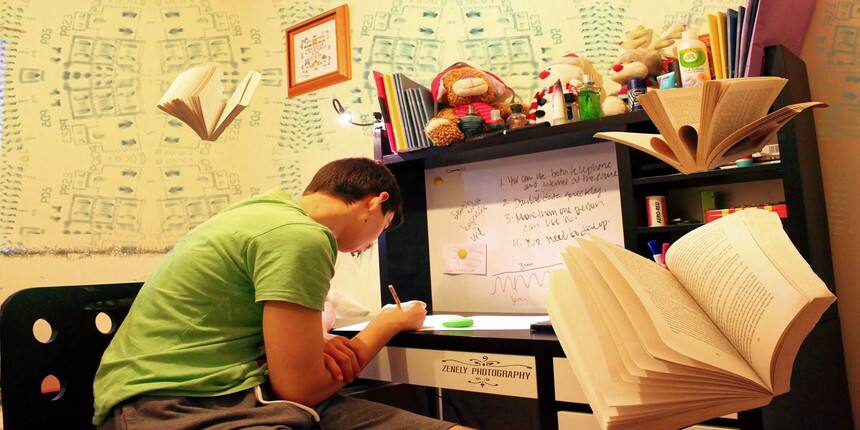 Benefits of XAT Preparation Time Table
With more than 150- B Schools accepting XAT scores and that more than 90,000 (Approximately) students appear for XAT every year, it is clear about the level of competition that is offered. Hence, the XAT preparation timetable comes to the rescue to pave the way to success. Following are the benefits of XAT preparation time table that one can derive:
It will serve as an aide-memoire for the necessary activities which will make you punctual and efficient.

Time management will help you reduce stress and eliminate the stage of cramming. Further, it helps in eliminating procrastination and keeps you motivated.
XAT Preparation Time Table- Four Key Strategies
Be Informed about the exam

Develop Study Plan

Get some rays

Revise
Be informed about the exam
For better preparedness, one must know the exam pattern and syllabus of XAT thoroughly. One can check if he/she is informed about the exam completely by asking several questions to self:
What is the exam pattern of XAT?

What is the exam duration?

What are the total number of questions?

What are the important topics that I should cover?

Is there any mock test available for XAT?
Develop Study plan
This is the crucial stage of the XAT preparation timetable. In this, you must map out the study plan as per the number of months/days left for the examination. Check the list below:
With 6 months left for XAT Examination
Whether you are a beginner or repeater, the schedule before 6 months of the XAT exam remains the same. While preparing for XAT students must keep track of the following:
Thoroughly know the exam pattern and syllabus of XAT. Knowing the syllabus in advance will help one strategize the preparation and know the important topics for preparation.

Analyze your strong and weak areas

Make sure you get your basics right before practicing through sample papers or mock tests

After clearing all the fundamentals, appear for quizes or mock tests

Get the appropriate XAT preparation material and overcome your weaknesses.

Go through the material and decide if the self study would help or coach depending upon the preference.

With 3 months left for XAT Examination
Now that you will be left with three months of the exam, now is the time to sharpen your skills and complete the XAT syllabus. XAT preparation time table for 3 months must be as follows:
You must have clear fundamentals/ concepts

Look for reliable preparation study material

Take mock tests to analyze the preparation level

Keep no point of confusion

Join online study groups and become a part of online groups, make best use of social media.

With 2 months left for XAT preparation
To many students, preparing for XAT in two months may come as a surprise. However, you must not lose hope and know that even two months are enough to score with flying colors. With just two months left for exam, you must ensure about the following points:
More focus on Quizzes and mock tests

Go through the study materials section wise.

Focus more on strong and weak areas. Make sure while improving your weak areas you don't invest all your time in it and also focus on your strong areas to build confidence.

With 1 month left for XAT Preparation
Still confused on how to prepare for XAT in one month? Is it really sufficient? This is the time to narrow down your preparation by :
Taking regular mock tests

Manage speed, time and accuracy

Clear your concepts

Check section-wise preparation
XAT Preparation Time Table- Topper's Corner
Satyam who bagged 98.123 percentile in XAT 2020 shares upon how he began his XAT preparation 6 months before the examination. In this view he says that, "Both CAT and XAT have almost the same level of difficulty and syllabus (accept for the Decision-Making section in XAT). So I kept my focus on preparing for Quants and Verbal Section of CAT which itself did the part for XAT. After the CAT was over, I started working on Decision Making questions and along with that, I kept revising the concepts of Quants which I had learned during CAT preparation."

Vandan Shah who gave second attempt for XAT, scored 99.704 in XAT 2020. In his preparation strategy he guides that, "This was my second attempt at XAT. Previously I scored 97.1 percentile. I had a call from XLRI BM but couldn't convert it. So basically I started preparing forXAT 2020 from last year. But you have to be in constant touch and practice as the format and pattern of the test is quite challenging and different from other entrance exams. I practiced a lot from past year XAT question papers. Apart from that regularly giving the mocks helped me decide on how much time do I need to dedicate to each section."

Arya Balial, who scored 99.636 in XAT 2018 managed to scoop out time along with his professional life. He shares how he prepared for XAT in three months, wherein he states, "At the five-month mark, I started out steadily with revising old concepts and learning new ones from scratch. XAT mostly tests one's common sense and how well one's fundamentals are in case of quants. All one needs to do, in order to do well in XAT is to be clear with basics. To brush up old concepts and to grasp the few new ones, one needs regular practice in the form of daily sectionals and offline practice from coaching materials and books.
Once I hit the three - month mark I was almost done with the basics and had started with the mocks. The mocks are the most aspect of one's preparation, and I cannot stress that enough. During this phase, one has to identify one's strong and weak areas, timing. Also since XAT has gone online in 2018, online mocks have become all the more crucial. Once the strong and weak sections have been identified, one should focus on preparation such that the strong parts contribute towards uplifting the overall percentile while simultaneously ensuring that at least the cut-offs are cleared for the weaker sections.
As the one - month mark drew near I increased the frequency of taking mocks, analysing them and put in more hours into the preparation each day. I focused more on the techniques, formulas and shortcuts for the quants, logical ability section as well as speed reading techniques for the verbal section.
Finally, the last minute strategy was to was to focus on the shortcuts and revising my strong points so that those questions give a sure shot at a good percentile."
Get Some Rays
It is rightly said that "all work and no play makes Jack a dull boy", you must pursue your interests/hobbies by involving in recreational activities helping in de-stressing yourself. As machines also shut down when it is required to be cool, similarly you should rejuvenate your inner system by performing your hobby. This helps in increasing self esteem and a chance to connect with your soul. Hence, make sure as you construct XAT preparation time table don't forget to add the element of relaxation.
Revision
As per the definition by English dictionary, revision means 'to read things again'. Revision implies that you must go through everything that you have studied so that if you are missing on any topic you can know.
Organize your revision plan by focusing on the areas you are more anxious about.
Be active while doing the revision. Make notes and summarize regularly.
Revision not only involves to go through each topic but also to cope with your anxiety. Take good sleep and don't be in a rush to have everything in one plate.
When Should I start solving XAT Sample Papers/Mock Test?
While you think you are ready to solve the mock test or sample paper of XAT, check for the following points before solving:
Followed up with the time table created?

Thorough with the exam pattern?

Covered all the topics mentioned in the syllabus of XAT?
Once you have crossed the above mentioned checkpoints, you are ready to analyse your preparation level by solving the XAT mock test or XAT sample papers.
All the best!
Questions related to XAT
Showing 930 out of 930 Questions