XAT 2024 preparation tips from toppers - Those aspirants who start their preparation in advance, all have enough time to cover the entire syllabus and memorize all the basic concepts. Since XAT is one of the toughest MBA entrance exams, they need a plan as well as a fool proof preparation strategy.
Ideally, one needs 6-9 months for XAT preparation, but the question is how many hours one can study in a day toward XAT preparation. Know more on XAT 2024 preparation tips from toppers in this complete article. To excel in XAT 2024 with a high percentile, the preparation process should include the right preparation material, accurate guidance, and dedication. The XAT preparation should be in accordance with the syllabus and exam pattern.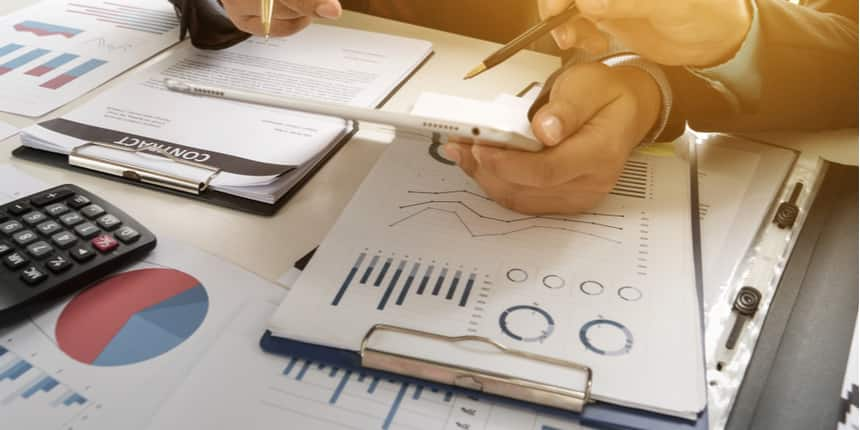 XAT 2024 Exam Preparation Tips from Toppers - Know Strategies, Study Material
Apart from practicing with study material candidates should take mocks and quizzes during their XAT preparation days. In this article, Careers360 shares some tips from past years' XAT toppers and recommended books by XAT toppers.
XAT Paper Pattern 2024
Before proceeding to XAT 2024 preparation tips from toppers, let's get familiar with the paper pattern of XAT.
The Verbal & Logical Ability section is well known for its dominating behavior in the XAT exam. The major part of this section is covered with Reading Comprehension, reasoning skills, and vocabulary-based questions. To excel in this section one needs to take ample mock tests.
The most unique section in the XAT entrance is Decision making. One needs to do their practice for the DM section on a daily basis because of variations in topics and questions. Basically, in the Decision Making section questions will be asked about financial issues, ethical dilemmas, company management issues, general management scenarios, etc.
India's Top NIRF-Ranked Private B-Schools
Appearing for CAT 2023? You must aim for these Top NIRF ranked B-Schools. Check out courses, fee, placements and more.
Download EBook
While preparing for the QA & DI section, candidates need to focus on accuracy. The topics which need to be focused on for Quantitative Ability & Data Interpretation are Number systems, Geometry, P & C, Probability, and Functions.
While preparing for the XAT General Knowledge section, candidates need to get updated with current affairs apart from that they have to read the newspaper on a regular basis because most questions come from Static GK.
XAT 2024 Preparation Tips from Toppers
Those who have topped the XAT entrance test share their preparation strategy as well as the study material that they consulted during the preparation for XAT. Let's take a look at the key tips from previous year's XAT toppers.
Farzan Shaikh (99.94 Percentile)
While asking about the XAT preparation strategy, Farzan Shaikh says - "I was born in Jamshedpur but brought up in Mumbai. I did my high school at Kendriya Vidyalaya and completed my graduation in B.Tech Chemical engineering from Visvesvaraya National Institute of Technology. And I am currently working as a Senior Analyst - Consulting at GEP Worldwide based in Mumbai. I love playing football and reading books".
I practiced a lot from the past year's XAT question papers. Apart from that regularly giving the mocks helped me to decide, how much time do I need to dedicate to each section.
Farzan's section-wise XAT preparation strategy
For VARC: I am an avid reader so this section comes easy to me. It is imperative to build a reading habit. To build the reading habit we can start reading whatever excites us and slowly move out of our comfort zone. Reading articles/books belonging to genres that are unfamiliar helps develop comprehension skills and also makes you aware of the surroundings. I believe that to become a business leader, one should live like one, and the skills required by any MBA entrance exams are not any different from those a good leader would possess.
For QA & DI: Since I have an engineering background, the Quant section is comparatively easier for me. For Quant when I started preparation, I covered all the basic formulas to understand the problem, and then I started solving a lot of questions that are available on the iQuanta platform. Secondly, I gave a lot of mock tests and later analyze the questions I was not able to solve.
For Decision Making: For the DM section, I prepared by solving and analyzing past XAT papers which are easily available. Do not blindly solve these questions while practicing, finding out the rationale behind the correct answer is of utmost importance.
Malav Shah (99.54 Percentile)
Another XAT 2021 Malav Shah shared his preparation strategy for XAT. Before the section-wise preparation strategy of Malav have a look at his section-wise percentile. Quants - 97.8, Verbal - 91.3183, and Decision Making - 99.5.
Malav's section-wise XAT preparation strategy
For Quants - As it was my stronger section of the 3 and have prepared this section extensively during my CAT prep, I used to just regularly brush up my concepts and formulas once every 2 days and would revise geometry regularly as its weightage in XAT is comparatively high as compared to other management exams.
For Decision Making - This is a very subjective and innovative section that is unique to only the XAT exam. Hence to master this section, one must be unbiased in his viewpoint and be as objective as possible in solving this section. One must solve at least 5-6 sets each day and more importantly understand the viewpoint of the author and incorporate that ideology in further questions. Here, solving as many questions as possible is the key as each and every set of DM sections is unique to each other but the thinking and solving process remain the same.
For Verbal - As I was comparatively weaker in this section, I divided this section into 2 parts. i.e. The RCs and the CR part. One should try to identify his strength in each section and try to maximize his score there. As RCs was my Achilles heel, I practiced a lot of CR questions and managed to maximize my score in this portion of the section.
Recommended Books for XAT 2024 by Toppers
Check the section-wise XAT 2024 study material. As these books are recommended by past-year toppers. One can use them while preparing for XAT 2024.
Books for XAT 2024 Quantitative Ability & Data Interpretation
| | |
| --- | --- |
| Book Name | Author/ Publisher Name |
| Quantitative Aptitude Quantum CAT Common Admission Test for Admission into IIMs | Sarvesh K Verma |
| How to Prepare for Quantitative Aptitude for CAT | Arun Sharma |
| Data Interpretation for the CAT | Arun Sharma |
| Quantitative Aptitude for Competitive Examinations | Abhijit Guha |
| Data Interpretation for the CAT | Nishit K. Sinha |
Best Books for XAT 2024 Verbal Ability
Book Name

Author/ Publisher Name

Barron's Dictionary

Word Power

Norman Lewis

For RCs, reading different types of pieces, fiction or nonfiction, news or article followed by analytical introspection

The Student's Companion Book

Wilfred D. Best

High School English Grammar & Composition

Wren, Martin

30 Days to a more powerful vocabulary

Wilfred Funk and Norman Lewis
Recommended Books for XAT 2024 Logical Reasoning
Book Name

Author/ Publisher Name

How to prepare for Logical Reasoning for the CAT

Arun Sharma

Logical Reasoning for the CAT

Nishit K. Sinha

Verbal & Non-Verbal Reasoning

R. S. Aggarwal

Verbal Ability and Logical Reasoning for the CAT

Nishit K. Sinha

Verbal Ability and Logical Reasoning for the CAT and other MBA examinations by T.I.M.E
B-Schools Accepting XAT Score - Location-Wise