XAT 2023 Section Wise Preparation Strategy from Experts and Toppers
XAT 2023 section wise preparation strategy from experts and toppers - Xavier Aptitude Test popularly known as (XAT) is conducted by XLRI, Jamshedpur. It is a well known fact that XAT is a far cry from CAT. As per experts, it is one of the most difficult management entrance exams to crack. The XAT question paper consists of roughly 100 questions from Quantitative Aptitude & Data Interpretation, English and Decision Making and General Awareness section. Till 2018, XAT exam included Essay writing and now the same has now been again included in the XAT exam pattern. The total number of questions will be distributed into four sections and Quantitative Ability usually the larger section.
Stay up-to date with XAT News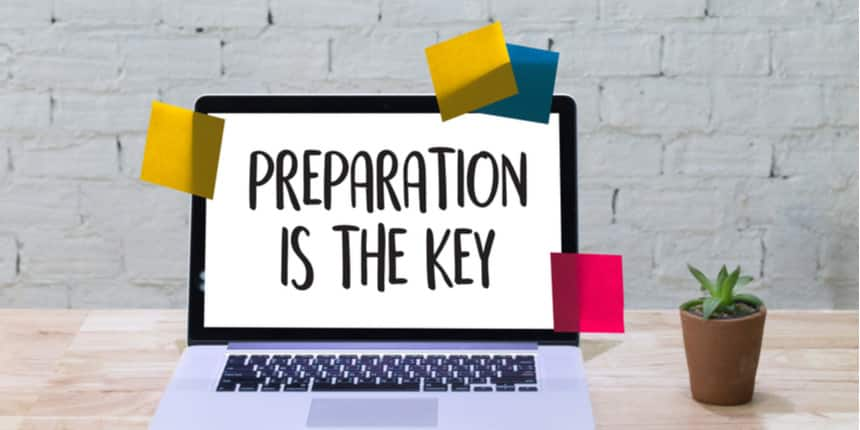 High percentile in XAT can be achieved by knowing the section-wise preparation strategy by previous year toppers and experts. By knowing what to study and how to handle various kinds of questions from different sections, can perform well in the Xavier Aptitude Test. During preparation, candidates must be clear about how much time they need to allot on every section. Here, we are going to discuss the XAT 2023 section-wise preparation strategy, through this candidates can analyse how they can ace the XAT entrance test.
Quick Link-
Know the XAT Exam Pattern 2023
Be well versed with the XAT exam pattern before starting XAT exam preparation. Through this one will be able to manage their time and by knowing XAT paper patterns one will get to know his or her strong and weak areas. Apart from that candidates will get to know on which section they will have to focus more, so that they can score well and on which section they will need to work less.
XAT 2023 Exam Pattern
Section name

Total marks allotted

Number of Questions

Negative marking

Total time

Verbal and Logical ability

75

26

0.25 marks will get deducted for every wrong answer

180 Minutes

Quantitative ability and Data Interpretation

28




Decision making

21

0.05 marks for more than 8 unattempted questions

General knowledge

25

25



XAT 2023 Marking Scheme:
Each question carries one mark and negative marking of 25% in case of wrong answer. There is no negative marking in the General Knowledge section.
XAT 2023 Section Wise Preparation Strategy: Topper's Says
Here we have an opinion of previous year XAT topper Vandan Shah (99.704 percentile) says "This was my second attempt at XAT. Previously I scored 97.1 percentile. I had a call from XLRI BM but couldn't convert it. So basically I started preparing for XAT 2020 from last year. But you have to be in constant touch and practice as the format and pattern of the test is quite challenging and different from other entrance exams"
Vandan added - I practice a lot from past year XAT question papers. Apart from that regularly giving the mocks helped me decide on how much time I need to dedicate to each section.
Another topper Satyam Sharma (98.123 Percentiler) shared his section wise and overall preparation strategy of XAT. Satyam Says - I started preparing for CAT and all other MBA entrance exams in May 2019. Both CAT and XAT have almost the same level of difficulty and syllabus (except for the Decision-making section in XAT). So I kept my focus on preparing for the Quants and Verbal Section of CAT which itself did the part for XAT. After the CAT was over, I started working on Decision Making questions and along with that, I kept revising the concepts of Quants which I had learned during CAT preparation.
Quick Link-
XAT 2023 Preparation Strategy: English (Verbal Ability)
The first section of the XAT question paper is English and is divided into two subsections - Reading Comprehension and English Usage. While preparing one needs to do a lot of reading. While preparing, read at least two reading comprehension passages per day. Those who have good command over Grammar and Vocabulary can ace this section with ease, if not then take help from recommended books, newspapers, read journals and solve XAT sample papers. The Cracking Verbal section totally depends on one who can understand and use of English language.
Best Books for XAT 2020 English Section
Barron's Dictionary
Word Power by Norman Lewis
High School English Grammar & Composition by Wren, Martin
For RCs, read fiction or nonfiction, different type of pieces, news or article followed by analytical introspection
30 Days to a More Powerful Vocabulary by Wilfred Funk and Norman Lewis
The Student's Companion Book by Wilfred D. Best
Quick Links-
XAT 2023 Preparation Strategy: Quantitative Ability
Quantitative Ability is one of the toughest sections of any management entrance exam. That is why it is important to get familiar with the type of questions asked in this section. The best part of the QA section is the margin of error is little and sitters are rare. Candidates need to pick their questions wisely because XAT demands one to attempt those questions which one can solve with 100 percent accuracy rate. Same applies for the Verbal Ability and Decision Making section.
Since, in QA section questions are many and time is less. So, it is very important that one should solve the previous years XAT question papers during preparations. Solve at least one XAT question paper and do its analysis and take online mock tests regularly. Through this candidates will improve their ability to the "kind of XAT questions".
Recommended Books for XAT 2023: Quantitative Ability
Quantitative Aptitude Quantum CAT Common Admission Test for Admission into IIMs by Sarvesh K Verma
How to Prepare for Quantitative Aptitude for CAT by Arun Sharma
Data Interpretation for the CAT by Arun Sharma
Quantitative Aptitude for Competitive Examinations by Abhijit Guha
Data Interpretation for the CAT by Nishit K. Sinha
XAT 2023 Preparation Strategy: Decision Making
Questions will be asked in the Decision making section mainly consisting of problems based on everyday situations and business and candidates may face delima while facing such questions. The best way to avoid such difficulty, candidates should practice from previous years question papers. Questions will be related to issues involving sales, ethical dilemmas and other financial conditions, scenarios of various management issues, revenue of a company and general management. While solving such questions, try to understand the logic behind the answer.
Top Colleges in India offering Management Courses
XAT 2023 Recommended Books for Decision Making
Target XAT (Past Year Papers & Mock Test); by Disha experts
Analytical and Logical Reasoning by Arihant Publications
Jabbing the XAT (with solved papers); by R.K. Jha
XAT Preparation Strategy 2023: General Awareness
The General Knowledge (GK) section mainly consists of questions based on Static GK and Current affairs. The Static GK will include topics like - Politics, Currency, Culture, Books and Authors, Economics, Environment and Ecology, Film and Television, etc. There are many online sources available online to prepare for the General Knowledge section. If one has a shortage of time for this section, then try to cover the topics through current affairs videos which are available online.
Questions related to XAT
Showing 807 out of 807 Questions