XAT 2023 Last Month Preparation Strategy
XAT 2023 Last Month Preparation Strategy - The way the final leg of the race is very crucial similarly, the last month of preparation for any entrance exam is very crucial. As part of XAT 2023 last month preparation strategy, the focus should be more on thorough revision, recalling what one has studied in the past one year to six months and solving the questions correctly. According to the experts, in the last month of preparation one should only focus on the strong areas and avoid touching any news topic.
Latest Updates for XAT
02 Sep 2022:

Click here to check top XAT 2023 scores accepting colleges.

25 Aug 2022:

Check eligibility for XAT 2023 registration and list of top MBA colleges accepting XAT score.

10 Aug 2022:

Check out some XAT preparation tips to excel in this national-level entrance test.
Stay up-to date with XAT News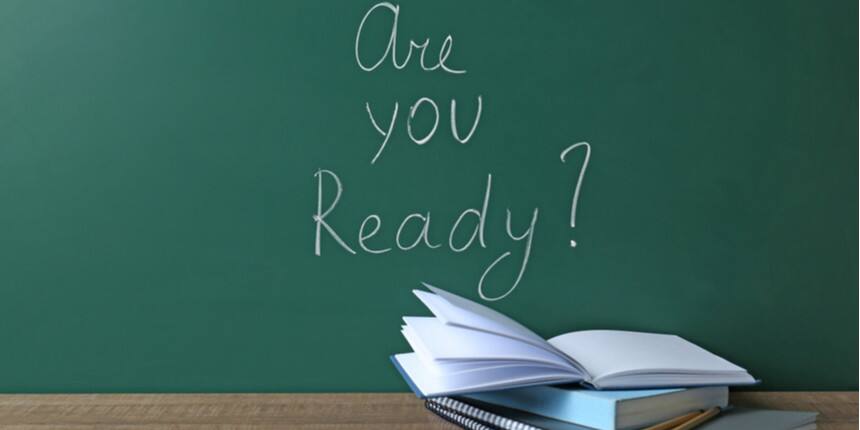 Prior to 30 days of D-day, one should increase the frequency of taking the XAT mock test. According to the XAT 2023 Last Month Preparation Strategy, candidates should divide their daily time in such a way that they not only solve past years question papers sections wise, they take the mock tests and also revise important notes from the flash notes which they had prepared during the course of the preparation. This is the crucial juncture and candidates should ensure that they adhere to time limit while solving either the question papers or appearing for XAT mock tests. When it comes to last week XAT preparation, one should only do their revision from notes and formulas. Besides study, there are few things which one needs to keep in mind. In the XAT 2023 last month preparation strategy one should take care of their mental health and that will be only possible by a sound sleep, health food, try to be happy as much as one can etc. Read the article by Careers360 to know all the tips on XAT 2023 last month preparation strategy.
Also Read - XAT Last-Minute Tips and Exam Day Guidelines
Take as many mocks as possible
Since one month or 30 days are not enough to study new topics for the exam like XAT, it is advised that aspirants must take as many XAT mock tests as possible during this one month of preparation as it will be more fruitful than studying any new topic. This way, the candidates would also get to know where they are lacking. For instance, if a candidate takes one mock test in a day and after analyzing the test he gets to know on which topics in every section he is committing mistakes then he will be able to revise those topics specifically.
Time to focus on strength
If you are preparing for XAT for a long time, then you must know your strengths and weaknesses one month before the exam. So it is suggested that during the last months of preparation for any competitive exam, candidates should focus more on strength to score high. The same goes for XAT as well. Aspirants must keep in mind that worrying about their weak areas could lead them to lose their marks in strong areas.
Check Also - How to Prepare for XAT in One Month?
Work on speed and accuracy
Like all the competitive exams, XAT is also a time-bound test. Therefore, it is necessary for the candidates to improve their speed to match the speed of time during the exam. Also, merely attempting questions is not sufficient. Since there is a negative of 0.25 for each incorrect answer, aspirants must practice effectively to increase their accuracy rate. The balance made between speed and accuracy would help one to clear the exam with flying colours.
Solve previous years question papers
To get well-versed with the exam pattern and to learn about different questions based on the same concept, candidates should practice from the previous year XAT question papers. They should solve as many previous year papers as possible. This would not only help them to enhance their preparation but also help them to understand questions from which topics had covered major parts of the paper.
Make a section-wise preparation strategy
While taking mock tests or practising from the previous year question papers, candidates should make a strategy as to how they are going to attempt a particular section of the paper. They should allocate the time to attempt each section in such a way so that they would be able to manage the last 4-5 minutes for the revision of each section.
Might be Interested in - Top B-schools Accepting XAT Scores and Cutoffs
Revise your notes
It is generally suggested that one must prepare short notes or notes in bullet points while preparing for a competitive exam to revise the whole syllabus a few days before the exam. the span of one month could be efficiently utilized in the revision of the notes you have made throughout the whole preparation. Revising notes will help you to retain things in your memory for a long period of time.
Join online study groups
Joining online study groups can also add value to your one-month preparation as it would provide you with the opportunity to come across many easy-moderate and difficult questions that the XAT paper is composed of. The online study group would also let you know how well you are prepared for the exam.
Go for test series of a different coaching centre
No matter if you are enrolled in a coaching centre for your entrance test preparation or not. If available, do not hesitate to purchase a test series of different coaching centres as it would let you know your own calibre to crack the exam.
Stay healthy and fit
A healthy mind lies in a healthy body. Candidates should stay healthy and fit and must avoid foods that are not good for health. Along with good food, aspirants should get sound sleep to keep their mind calm and relaxed. They should prepare for the exam with a positive mind and attitude.
Seek guidance from good mentors
At any point of time of their preparation, if candidates feel themselves under-confident or misguided, then they may seek advice or help from the good mentors available to them as they could help them with the preparation and would motivate them to stay confident about their preparation.
Quick Links -
Questions related to XAT
Showing 989 out of 989 Questions