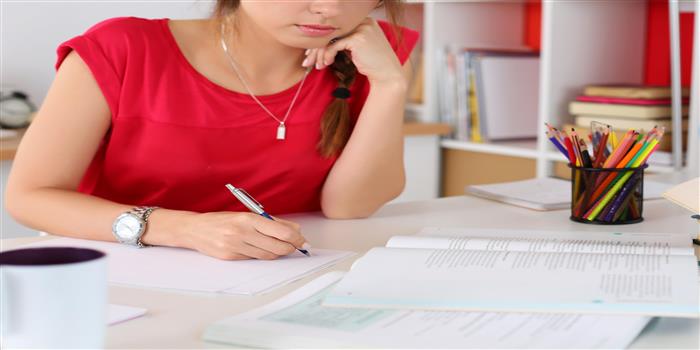 XAT 2018 Essay Writing Tips and Strategy - Essay Writing forms an integral part of the Xavier Aptitude Test (XAT). This particular part of the exam often troubles the XAT aspirants, mostly about the topics of the essay and how to give their best shot within the allotted 20-25 minutes duration. This article of Careers360 shares the strategies to write a structured essay within duration to score well.

While apparently, the topics may appear to be easy,  for writing a standard essay, candidates are often clueless in terms of presenting their thoughts in 200 words within the time frame.
XAT Sample Paper
Download Free Sample Paper for XAT
Download Now
The following table gives you the XAT essay topics over last 10 years.
XAT Essay Topics
Year

Essay Topic

2017

Globalisation and Jingoism always coexist

2016

Technology and Nature are natural enemies

2015

Listening is a dying art. We hardly listen to understand, we only listen to refute a reply. 

2014

The most beautiful things in life cannot be seen or touched with hands; they can only be felt with heart.

2013

Corruption is the root cause of economic slowdown in India.

2012

Statement I - Poverty is the major problem that is plaguing India. Because of the magnitude and complexity of this problem, government policies are not successful.

Statement II - Poverty is a consequence of the government policies. Instead of trying to address the problem, the government should concentrate on the root causes of the problem.

Support one of the statements. Justify it with examples.

2011

The statesman who should attempt to direct private people in what manner they ought to employ their capitals would not load himself with the most unnecessary attention but assume an authority which could safely be trusted to no council or senate whatever, and which would nowhere be so dangerous in hands of man who had folly and presumption enough to fancy himself fit to exercise it.

2010

Earth provides enough to satisfy every man's need but not every man's greed

2009

The inherent vice of capitalism is the unequal sharing of riches; the inherent virtue of socialism is the equal sharing of miseries

2008

Gender Bias: Cause of Third World War

2007

Economic growth without environmental damage – mirage or reality

2006

India has the largest pool of talented manpower, but very few innovations and patented products.

2005

More than one billion Indians: A gigantic problem or a sea of opportunities.
XAT 2018 Essay Writing Tips and Strategy
Now we shall share with you the strategies to improve your essay writing skills.


Gautam Puri, Vice Chairman, Career Launcher shares, "The evaluators not only look for language skills, but also for the thought process involved, the spectrum of ideas, and your knowledge pertaining to the topic at hand. Having a fair knowledge of the contemporary topics will give you an edge. So reading newspapers, especially the editorial columns, is highly advised."


Here we present to you 6 strategies for acing the essay writing section of XAT.
Analyse the topic and decide the way you want to drive it
After getting the topic, decide the direction in which you want to drive your essay into. Since mostly the topics are abstract in nature, you can contextualise it to politics, social issue or current happening. Once you decide the context, your job will get much easier. "Try to think of possible topics with the current trending news and have your opinions on it. Whilst reading the newspaper, think about your opinion on a particular news. Also, think about the points in favour and opposition of that news," mentions Rajas Yeotikar, XAT 2017 topper with 99.98 percentile and XLRI Jamshedpur student.
Assemble the points before starting
The next step is to gather the points. Jot down the points in proper order which you want to present in your essay. Support your points with the help of facts and figures, examples etc. The more you can substantiate your points, better it will be for the evaluation process. "I strongly advise candidates to brush up their vocabulary and practice structured essay writing. It will certainly help in getting your thoughts together and putting them into a structure while writing the essay.," said Lohith Reddy, another XAT 2017 topper with 99.89 percentile.
Write a draft before starting the essay
Prepare the structure and draft essay before starting the actual essay. Do not take more than five minutes for it. Divide your points to be included in the introduction, body and conclusion. If you prepare the draft, it would be much more convenient for you to pen down the actual essay. You can do the necessary editing and improve the language of the essay.
Structure your essay properly
Make sure that your essay consists of three parts, introduction, body and conclusion. The essay should be of around 200 to 300 words. You can separate the three parts with paragraphs. You can also add specific facts and figures through bullet points. Priyadarshi Dasgupta, XAT 2017 99.72 percentiler shares, "I had decided to structure my essay properly, so I began with an introduction, moved on to the body, tried to illustrate with examples if possible, made my inferences and reached a conclusion. I found having a basic structure in place helped me write essays faster and they seemed to have a nicer flow."
Keep time in check
The duration of the XAT essay is 25 minutes. Keep track of your time so that you do not exceed the time limit. Since Essay Writing would be the last question of the 3-hour XAT paper, save your energy and time till the last 25 minutes. Do not spend over 5 minutes for drafting the essay and before submitting, revise the final copy.


XAT 2018 will be held on January 7, 2018, in computer based mode. Although the test will be conducted online, the essay writing part will be on paper. According to the XAT exam pattern, the test is divided in two parts. Part 1 will consist of 75 multiple choice questions from Quantitative Ability, Verbal Ability & Logical Reasoning and Decision Making sections and Part 2 consists of GK and essay writing. 
Also Read:
XAT section wise preparation strategy from toppers and experts