A series of interpretations over a Delhi HC ruling on CMAT exam has led to conflicting media reports questioning validity of the national level MBA entrance exam even as AICTE which conducts the exam announced dates for second CMAT of the season for MBA admission in academic year 2014-15.

"Shortlist the B-Schools before they Shortlist you. Predict your college with CMAT Pathfinder"

Media interprets Delhi HC ruling differently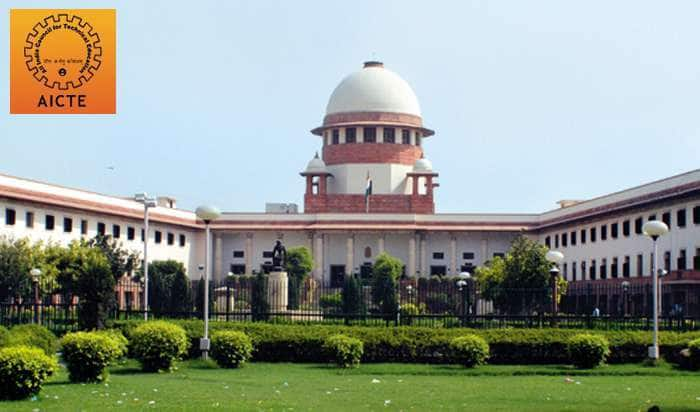 Media interpretations on HC ruling over CMAT create confusion
Interpreting a Delhi High Court ruling dated October 7, the national media including leading business newspaper like Mint and Business Standard have reported that CMAT stands cancelled. Consequently, different leading education and other news portals have also reported this news with their own interpretation, saying that the AICTE-conducted CMAT was hit yet another blow with the Delhi High Court further undermining its authority.
Interpreting the HC order, a Hindustan Times report suggested that "it is not obligatory for the institutes granting an MBA degree to make admissions to MBA and similar courses only on the basis of the CMAT conducted by the AICTE." The HT Education report however added that according to the court order, if any state or university wishes to adopt CMAT for the purpose of regulating admissions to the MBA degree course that would not be illegal.
Another media report said that "the Delhi High Court has ruled that CMAT cannot be given the 'exclusive exam' status." The report suggested that CMAT is one of the valid MBA exams.

CMAT Exam Helpline: 011-40360360

What is Oct 7 Delhi HC ruling?
The media houses quoted the Delhi High Court judgment which had referred to an earlier Supreme Court order dated April 25 2013 which ordered that  "MBA course is not a technical course within the definition of AICTE Act and consequently AICTE has no jurisdiction to regulate or control MBA courses." The ruling by the Delhi High Court on Oct 7, 2013 had held that 'impugned regulation' of AICTE regarding admission to MBA programmes is 'quashed'. Copies of both the judgements are in  possession of Careers360.com.




Unfazed AICTE announces Feb CMAT
As different media remained engaged in questioning validity of CMAT and striking down its importance, AICTE has published its notification for the second CMAT. According to the notification which announced Feb CMAT in a five day window beginning Feb 20, "the detailed merit list of CMAT will be provided to the respective state governments for allotting the students through central counseling of otherwise as per notified admission procedure." Read on to find out what Dr. S S Mantha, Chairman, AICTE has to say on the exam.
CMAT is not scrapped, but we will abide by court judgment: Dr SS Mantha, Chairman, AICTE

As reports pour in that CMAT is cancelled after a Delhi High Court order, Careers360 spoke to AICTE Chairman Dr S S Mantha on validity of the national level MBA entrance exam. In this exclusive interview with Ashish Jha of Careers360.com, Dr Mantha reiterates that CMAT continues to be one of the national level MBA entrance tests. He, however, says that he is yet to get a copy of recent Delhi HC court order and AICTE will abide by the court judgment.

Excerpts:

Q: What is your reaction to recent Delhi high court order on AICTE?
A: I strongly believe that institutions should be preserved. Individuals may come and go, but institutions exist for a larger purpose and a set of objectives. AICTE was also created under a parliamentary act and it has a mandate to work in specific areas.

Q: Does the recent court order mean that CMAT is cancelled as reported in different media also?
A: Actually, I have not read the recent court order. But I believe the court orders on this issue so far have maintained that CMAT is one of the national level tests along with other tests like CAT, XAT and others. So, my view is that CMAT has not been scraped; it continues to be one of the five national MBA entrance exams.

Q: Despite the Delhi High court Judgment, AICTE has come up with CMAT notification for February season also. How should aspirant community see these contradictory messages?
A: Students should focus on their studies and they should not be interpreting court orders. They should look for quality education and should not be involved in such matter.

Q: MAH-CET is going to be re-opened in Maharashtra. Last year, the MBA admissions in the state were conducted on basis of CMAT score instead of MAH-CET. How do you see this development?
A: The states have autonomy and freedom to organize their own tests and decide on the admission process.
I think it is always a good initiative on administrative part to come up with a common test at national level. CMAT was also created in the public interest. We had several complaints and suggestions from students which led to the creation of this national level test.
I don't see why anybody should have opposition to it?

Q: Do you also see a change in the stand of AICTE-CMAT in the last two years as in the beginning it was projected as mandatory for state institutions to conduct admissions through CMAT.
A: We have never said that it is mandatory. We have always maintained that a national test is in the interest of students and their parents. It is meant to reduce the mental agony of students as well as their parents on appearing in multiple entrance exams.
Q: Careers360 has also spoken to the petitioner and they say that after the Delhi High Court order AICTE does not hold any authority to conduct CMAT and hence notification for February 2014 CMAT is a contempt of court? Do these contradictions bring negativity to the environment?
A: Let there be different interpretations. I can't answer to such questions. My only view is that all the stakeholders should work towards increasing level of quality in education.

Q: Aren't you interested to go through the recent Delhi HC order?
A:  We will see when any such court order comes to us. We will abide by the court judgment.

Q: As a statutory body, how do you see the role of AICTE in future?
A: The regulator's task in a democratic set up is always fraught with dichotomies and friction between various players. At AICTE we have been striving for the past several years to bring about a transparency in the system to the extent feasible and possible. As a regulator, we don't see our task as that of only monitoring or regulating the opening, closing or expansions of institutes. Improvement in quality is of equal importance and we will continue to work on the same.
What does the judgment say?
Careers360.com investigated into what was the basis of such media reports on CMAT. We first gathered a copy of the Oct 7 HC ruling. We then contacted the petitioner, a Kerala-based higher education body named Federation of Association of Management of Unaided Professional Educational Institutions of India (FAMPEI). We also spoke to FAMPEI chairman Dr GPC Nayar and his advocate in this case – Romy Chacko and other stake holders like higher education body like EPSI.


Dr GPC Nayar, Chairman of SCMS and President of the Federation of Associations of Unaided Professional Colleges in India, who had filed the petition in the Delhi High, informed us that "the court has declared that the management institutions in the country are free to admit students from any national entrance test." He further said that "The land mark judgment brings succor to lakhs of prospective MBA aspirants and also hundreds of business schools in the country." "The Delhi High Court has granted permission to the business schools the freedom to choose students from any national entrance test," he added.


But the High court judgment is very clear.  It is important to understand the chronology of events. The federation of private colleges initially approached a single judge bench which ordered that CMAT is not mandatory but optional. It is this order of the single judge that was contested in the present appeal. And the Delhi High Court relied on the Supreme court judgment dated April 25th 2013 which in para 43 ordered that MBA is not a technical course and hence does not come under the purview of AICTE. We reproduce the para for your reference.
43.   As per definition of 'technical education' under Section 2(g)  of  the AICTE Act and non production of any material by the AICTE to show  that  MBA course is a technical education, we hold that MBA course is not a  technical course within the definition of the AICTE Act  and  in  so  far  as  reasons assigned for MCA course being 'technical education', the same does not  hold for MBA course.  Therefore, for the reasons  assigned  while  answering  the points which are framed in so far  as  the  MCA  course  is  concerned,  the approval from the  AICTE  is  not  required  for  obtaining  permission  and running MBA course by the appellant colleges.

Based on this, the Delhi high court has decreed that AICTE has no power or authority to issue the impugned regulation and the consequential notification. According to the Delhi high court  judgment, as on date AICTE has no power or authority to conduct the test notwithstanding any observations by different media organizations. So CMAT remains scrapped until a higher court reverses  or stays the order.

Our advice to students
Considering the level of confusion, ideally students must go ahead and take the exam. At worst it would remain invalid and they would lose a few thousand rupees. But if there is any change in the legal status of CMAT, and it becomes a valid score, those with the scores will stand to gain.

AICTE has already conducted the first CMAT of the season in September 2013. The merit list has also been announced for September CMAT.

Read other important articles on CMAT:
CMAT merit list - quality goes down
CMAT September 2013 Topper Krishna Deshmukh Shares Success Secrets
https://www.bschool.careers360.com/cmat/cmat-september-2013college-cut-offs-and-discussion

Stay tuned to bschool.careers360.com for more news and updates on CMAT.