CMAT 2021 Preparation tips for Quantitative Techniques and Data Interpretation
CMAT 2021 Preparation tips for Quantitative Techniques and Data Interpretation - In India if one has the aim of getting a dream job or any of the government's jobs then they always need to follow a path or say a process in order to achieve their destiny. The very first step of the 'process to success' generally involves- to get a seat in a reputed education institution for higher studies. To land in most premier colleges for higher studies across the country one needs to appear for various competitive exams. The Quantitative Aptitude and Data Interpretation is the subject that covers the majority part of almost all the national level management entrance exams. The CMAT Quantitative Aptitude section of this subject majorly deals with the topics of Mathematics and Statistics in general and the Data Interpretation section deals with the process of making sense out of a collection of data that has been given.
Stay up-to date with CMAT News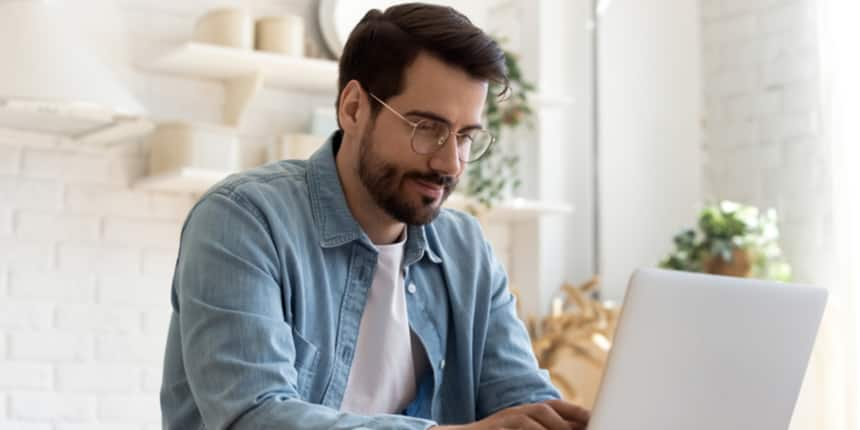 CMAT 2021 Preparation tips for Quantitative Techniques and Data Interpretation
This section is there to test the mathematical background of a candidate. CMAT Quantitative Aptitude evaluates one's Arithmetic Ability along with the Numerical Ability. It is a mixture of all types of Aptitude topics and Statistic topics of basic level. The level of questions under this section varies in each kind of competitive exam like in some exams a very high level of questions are asked whereas in some of the exams a very basic level of Quantitative Aptitude questions. Likewise, for some aspirants this section seems to be the toughest one and for some it is a cakewalk to excel in this section of CMAT 2021.
Topics covered under CMAT 2021 Quantitative Aptitude section
Approximately all major management entrance exams like CAT (Common Aptitude Test), MAT, GMAT, TS ICET, etc., have one section in common that is the quantitative aptitude section so if such a section is covered in almost all of the exams one cannot afford to not practice it on a daily basis if they are preparing for any of the above-mentioned or other tests. In general, the majority part of this section can be covered by practicing very foundation level questions that one is supposed to have done during their schooling. The topics which are included under this section are:
Area

Simple Interest & Compound Interest

Average

Problems of Age

Banker's Discount

HCF and LCM

Pipes and Cisterns

Square roots and Cube roots

Boats and Streams

Partnership

Profit and Loss

Time and work

Volume and Surface area

Time, Speed and Distance
Suggested books for CMAT 2021 CMAT Quantitative Aptitude section
Though it is totally up to and is discretionary to the aspirants to decide which book they would like to refer to ace the CMAT QA section in any exam. But, to enhance their choices and to help them out with the best way possible, here some of the books along with their Author/ Publishers suggested which the candidates may consider for the preparation of CMAT QA section:
| | |
| --- | --- |
| Book name | Author/ Publisher name |
| Fast Track Objective Arithmetic | Rajesh Verma/ Arihant Publications |
| Quantitative Aptitude for Competitive Examinations | R. S Aggarwal |
| Quantitative Aptitude for all Competitive Examinations | Abhijit Guha/ McGraw Hill |
| Objective Arithmetic (SSC and Railway Exam Special) | S. Chand |
| Quantitative Aptitude Quantum CAT | Sarvesh K Verma/ Arihant Publications |
Also read- CMAT 2021 Preparation Tips and Trend Analysis
CMAT 2021 preparation for Data Interpretation section
As mentioned earlier, Data Interpretation is nothing but is the process of making inference out of observations out of a collection of data that has been provided. The collection can be presented in various forms like- Bar Graphs, Line Charts, pie charts and in Tabular forms. Along with the Quantitative Aptitude Section this section also covers some portion of most of the competitive and entrance exams conducted in the country. This is the section in which questions from different concepts are included.
Topics covered under CMAT 2021 Data Interpretation section
Generally, the questions under DI sections are asked in the forms of:
CASELET

Graph

Tabular Presentation

Pie Chart

Line Graph
Recommended books for CMAT 2021 Data Interpretation section
| | |
| --- | --- |
| Book name | Author name |
| How to Prepare for DATA INTERPRETATION for CAT | Arun Sharma |
| Logical Reasoning and Data Interpretation for CAT (Pearson Publication) | Nishit K. Sinha |
| Data Interpretation & Logical Reasoning | Gautam Puri |
Quick link-
CMAT 2021 Exam Day Guidelines and Strategies to Crack the Test
Questions related to CMAT
Showing 2991 out of 2991 Questions