How to Prepare for XAT 2023 While Working
How to prepare for XAT 2023 while working? - XAT ideally known as Xavier Aptitude Test is an entrance examination that comes under the topmost aptitude examination when it comes to MBA courses. XAT is conducted by XLRI (Xavier School of Management). Another reason for the popularity of the XAT exam is that its recognition as a university-level examination that is across the country for aspirants seeking admission in management studies.
Latest Updates for XAT
6 days ago:

Check out some XAT preparation tips to excel in this national-level entrance test.

07 Sep 2021:

Points to remember while filling XAT 2022 registration form. Check here!

10 Aug 2021:

XLRI Jamshedpur has started XAT 2022 registration on August 10. Apply now!
Stay up-to date with XAT News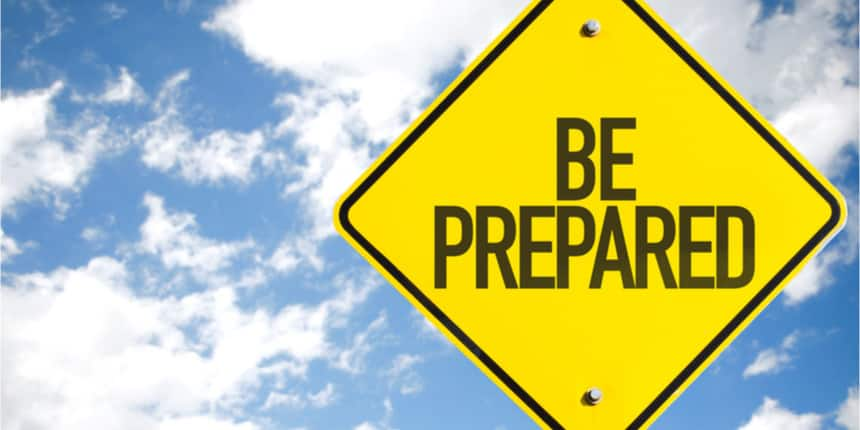 Under quantitative terms, more than half a lakh aspirants appear for the examination every year to get admission in more than 160 B-schools/ colleges across the nation. The examination gets its recognition to some best B-schools in India such as:
Not only have that, but the XAT examination is also acknowledged as the most transparent examination from a student perspective because of its complete exam conducting process. After the completion of the examination, the official answer key is released followed by official results. Candidates can get their marks recounted in case they are unsure about their released results.
Ongoing MBA Admissions 2021
XAT 2023 Exam Pattern & Marking Scheme
The XAT 2023 entrance test will be conducted online mode on January 1, 2023. The total time duration will be 3 hours. Questions will be asked will be objective type (MCQs) and each question will carry 1 mark as per the XAT 2023 exam pattern. There is a negative marking scheme applicable, which means 0.25 marks will be deducted for each incorrect answer.
Exam Pattern of XAT 2023
Section

Number of Questions

Duration

Decision Making

74

3 Hours (180 Minutes)

Verbal and Logical Ability

Quantitative Aptitude and Data Interpretation

GK

25
Top MBA Entrance Exams
Preparation Tips for XAT 2023
Though the XAT examination is famous for its transparency, the toughness level is as much as therein. XAT examination is considered to be one of the toughest MBA examinations by far. When examined, it was found that the addition of General Knowledge and unique exam pattern make the exam tough ultimately a reason for too low scoring of the XAT exam.
The level of verbal ability question asked is also slightly complex than the CAT examination and not to forget the sectional cut off, other than General knowledge questions. In short, exam preparation needs to be as good as can be. So, all the aspirants who are willing to prepare for the XAT exam must keep in mind that a balance of quality and accuracy is the key to crack the examination. Below we have mentioned some basic tips that aspirants need to keep an eye on.
Make a section-wise preparation strategy
Start preparing section-wise. This is the first and foremost step to the preparation for the XAT examination. Section-wise preparation will make aspirants understand better your strengths and weakness.
Know the XAT exam pattern and syllabus
Quickly go through the complete exam pattern and XAT 2023 syllabus, candidates need to make sure they are not skipping anything that carries great weightage in examination. To be prepared is better than curing afterward. Mark influential topics to revise at regular intervals.
Practice and revision is must
Aspirants must keep in mind that the only rule that gives you the correct vision to crack the exam is "Practice, Revise and Repeat". One needs to practice what you are studying. Revise it regularly and then repeat the process. Candidates must follow this step even for other examinations also Since MBA examinations have slight similarities between them.
Make use of mock tests and online study material
Practice online mock tests. Aspirants must not forget to complete mock tests and online test series to qualify for the XAT examination. It is practically proven that aspirants who practice mock tests and online test series are more capable of getting better marks than the students who don't practice.
Stay Fit and Do Yoga
While preparing for any exam, take very good care of your health. A healthy mind and body will help one to concentrate better on their studies. Do meditation and Yoga to increase your concentration ability. Make a diet plan and take fresh veggies and fruits and totally avoid unhealthy or junk food. Take proper sleep of a minimum of eight hours a day. While studying for long, take a regular break, it will refresh your mind.
Preparation of XAT 2023 While Working
Those who are starting their preparation for XAT 2023 and are working somewhere must keep in mind that they will be having less time to study compared to those who are just studying. So, if they want to crack the examination they must start preparing as early as possible. One can take out hardly 3 hours to study during a weekday and near about 8 hours on weekends. In conclusion, there is enough time to qualify for the exam for students who are working, If they start their preparation and follow the tips mentioned below.
Make a time schedule of how much time students can take out in a day, a week, or a month. Then accordingly bifurcate it according to the section-wise preparation.

Utilize as much time to study and make the concept clear. Not to forget making notes and short summaries would help in a future revision.

Two hours a day for preparation of all subjects and daily preparation of the General knowledge section is advised to aspirants who are working. Such as newspapers, periodicals, etc.

Improve your speed of reading to ensure that the decision-making section would take less time in the examination. For the language section, the command over vocabulary is necessary.

The final and foremost step is to practice as much mock test and online test as students can attempt to increase accuracy and time limit.
Quick Link- Best books for XAT preparation

XAT 2023 Recommended Books for Verbal & Logical Ability
Section

Book and Author Name

Verbal and Logical Ability

A Modern Approach to Verbal & Non-Verbal Reasoning by R.S. Aggarwal

Word Power Made Easy by Norman Lewis

How to Prepare for Verbal Ability and Reading Comprehension by Arun Sharma

Quantitative Ability and Data Interpretation

How to Prepare for Quantitative Aptitude for the CAT by Arun Sharma

Quantitative Aptitude Quantum CAT by Sarvesh Kumar

Data Interpretation for the CAT by Arun Sharma

Quantitative Aptitude for Competitive Examination by R.S Aggarwal

Analytical and Logical Reasoning by Arihant Publications

XAT General Knowledge

Recommended Newspaper: The Indian Express, The Hindu, Economic Times

Recommended Magazines: Business Today by India Today Group, Business Lines by The Hindu Group
B-Schools Accepting XAT Score - Location-Wise
Questions related to XAT
Showing 989 out of 989 Questions