How to Prepare for XAT 2022 in 2 Months?
How to Prepare for XAT 2022 in Two Months? - Xavier Aptitude Test (XAT) is one of the most eminent and competitive MBA entrance exams in India after CAT. The next step that comes after giving CAT 2021 is the preparation strategy for XAT 2022 in two months. XAT 2022 will be conducted on January 2, 2022, in a computer-based mode. The preparation strategy for XAT 2022 as recommended by experts and toppers is completely reliant on the structure of the exam and syllabus.

As you must have already been preparing for other MBA entrance examinations alongside XAT, there is just a touch-up and a corrective preparation technique that you need to follow in these last two months. In XAT, there is just a little more effort you need to put into Decision making and General Knowledge as these sections are not included in CAT. Here are some key tips that answer your query of "How to prepare for XAT 2022 in two months?"
Latest Updates for XAT
07 Sep 2021:

Points to remember while filling XAT 2022 registration form. Check here!
Stay up-to date with XAT News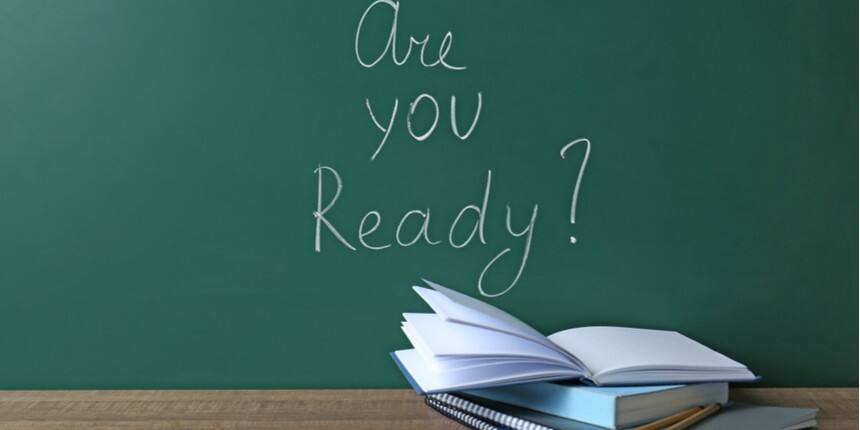 Ongoing MBA Admission 2021
XAT Exam Pattern 2022
The foremost valuable tip to move on to XAT 2022 and its preparation is that you keep a key focus on the XAT exam pattern 2022. The essay writing section has now been eliminated and it is now an exam that tests you on the skills of your decision making, reasoning ability, calculative skills, and English grammar and comprehension.
CAT has a sectional time limit but with XAT there is no such restriction. However, the marking pattern of XAT makes it a little difficult and odd from other examinations. You can check below the detailed exam pattern of XAT 2022:
XAT 2022 Exam Pattern
Exam specifics

Details

Mode of examination

Computer Based Test( CBT)

Number of sections

Four

Test duration

180 minutes

Sections

Verbal and Logical Ability - 26 questions

Decision Making- 22 questions

Quantitative Ability and Data Interpretation- 27

General Knowledge- 25

Marking scheme

One mark is allotted for every right answer.

No negative marking in the GK section.

In case of incorrect answers, there is a deduction of 0.25 marks.

In addition to this, there is negative marking for questions that are not locked. For a group of 8 unanswered questions, there is a deduction of 0.05 marks.


How to prepare for XAT 2022 in two months- Sectional Preparation
There are two additional sections in XAT syllabus 2022 which you need to prepare specifically for - Decision Making and General Knowledge. Apart from these, on the preparation level, you must have already worked hard on your Verbal and Logical Ability, Quantitative Ability, and Data Interpretation skills as these sections are common to all MBA entrance exams. Know here the detailed-wise sectional preparation strategy for XAT 2022.
Quantitative Ability and Data Interpretation- In the span of two months, revise your basic mathematical concepts again. Learn the important formulas and shortcut tricks as much as you can. The weightage of the questions will be mostly from the topics of number systems, profit & loss, percentage, special equations, time & distance, progressions, time & work, permutation and combination, polynomials, scatter plots, and bar charts, numbers, data sufficiency, probability, etc. The data interpretation section is calculation-intensive so make sure you learn all the estimated value calculating approaches so that you do not get stuck anywhere in between while solving the DI questions.

Verbal and Logical Ability - Work on your logical reasoning skills like deductions, coding, and decoding, seating arrangements, puzzles, etc. You will come across analogy-based questions in the verbal reasoning section too i.e. on vocabulary, sentence correction, reading comprehension, fill in the blanks, para jumbles, English grammar, etc.

Decision Making - This section comprises situation-based questions. To score maximum marks, it is advised to incorporate all the logical data keeping in mind the fundamental principles. You can once go through business case studies and most importantly previous years' XAT questions papers for this section. The section has 22 questions based on passages with multiple-choice options and candidates have to mark the correct answer based on the situation.

General Knowledge: For the GK section, cover all the recent happenings as well as awareness around International affairs, economy, politics, trade, sports as well as Geography, Science, etc. with help of monthly magazines. In the end, catch up with major events and achievements. Give preference to bi-annual business magazines first for covering some key topics.
Top MBA Entrance Exams
Best Books for XAT 2022 Preparation
Preparing for any entrance exam requires the acquisition of the best study material. If you do not have substantial information on what books to refer to while preparing for XAT 2022, it could be the factor where you may lack as compared to others. So here are the collection of some best books for XAT 2022 preparation.
XAT 2022: Best Books for preparation
Section Name

Book Name and Study Material

Verbal Ability and Logical Reasoning

High School English Grammar & Composition by Wren, Martin

Word Power Made Easy Book by Norman Lewis

30 Days to a More Powerful Vocabulary by Wilfred D.Best

Verbal Ability and Logical Reasoning for the CAT by Nishit K. Sinha

How to Prepare for Logical Reasoning for the CAT by Arun Sharma

Verbal Ability and Logical Reasoning for the CAT and other MBA Examinations by T.I.M.E

Verbal & Non-Verbal Reasoning by R.S. Aggarwal

Quantitative Ability

Quantitative Aptitude Quantum CAT (Common Admission Test) for Admission into IIMs by Sarvesh K Verma

How to Prepare for Quantitative Aptitude for CAT by Arun Sharma

Quantitative Aptitude for Competitive Examinations by Abhijit Guha

Data Interpretation

Data Interpretation for the CAT by Nishit K. Sinha

Data Interpretation for the CAT by Arun Sharma

The Accredited Guide to Data Interpretation and Data Sufficiency by Ananta Ashisha

General knowledge

Business Awareness

Politics

Economy

Books, Awards

Current happening

International Affairs

Science, Geography, History, etc.

Constitution of India, etc.
Quick Links -
Other helpful Tips- How to prepare for XAT 2022 in two months?
As XAT 2022 will be conducted in the first week of January, and you have only two months left, so you need to start revising systematically. You need to incorporate this in your daily routine, especially at this peak time that attempting mock tests is very important. For XAT, the core of the exam is time management. Here get to know about the exam preparation strategies, tips and tricks that will help you in acing the exam.
Analyze your strong and weak areas
You must have already given other MBA entrance exams till now, so you know your weak and strong areas. You have a chance in this two months span to work on them so that you qualify the cutoff and do not face your previous bad experience while solving similar questions.
Set two monthly time table
Up to now, you have been making your preparation strategy according to the time you have left. Similar is what you need to do now. Set a schedule for studying at least 10 hours a day. In this way, you can even cover the topics which you couldn't complete. Work on your fundamentals
Take mock tests
As you revise one chapter, try to attempt daily one or two mock tests daily and make best online study material so that you do not lack behind in time. Mock tests will help you in understanding the exam pattern, marking scheme and most importantly how to manage your time because each and every second is precious in the examination.
Work on your fundamentals
Try to understand conceptually and attempt quantitative ability the most you can, since it is the toughest one to solve but carries a good weightage in the overall examination. Work on your grammar daily in order to clarify verbal skills and logical reasoning, also pay attention to current affairs and global issues to improve your general knowledge.
Attempt faster but with accuracy
You have to practice daily keeping in mind the negative marking factor in the XAT examination due to which you have to work on your accuracy. Work on your accuracy to prevent yourself from negative marking in the XAT examination. On the same hand try not to lose your speed of solving the questions. Accuracy along with the speed factor gets you to score that top percentile in the XAT examination.
B-Schools Accepting XAT Score - Location-Wise
Questions related to XAT
Showing 944 out of 944 Questions