XAT Toppers Success Strategies
XAT Toppers Tips: The Xavier Aptitude Test (XAT), conducted by XLRI Jamshedpur, is a national-level MBA entrance exam. XAT scores will be used by XLRI Jamshedpur and other Xavier Associate Management Institutes and over 120 B-schools across the country for admission into management programmes. XAT 2022 is scheduled to be held on January 2, 2022, candidates need to follow a strategy that can lead them to achieve high scores and an admission to one of the top B-School accepting XAT scores.

Careers360 brings to you the XAT Toppers sharing their success mantra for cracking XAT with a high percentile. These Toppers will guide you with their Success mantra, preparation tips, and Exam day formula. In these last crucial days, it is important for every student to follow a well-structured study plan, appear for mock tests and develop a few tricks and strategies of toppers to crack XAT.
Stay up-to date with XAT News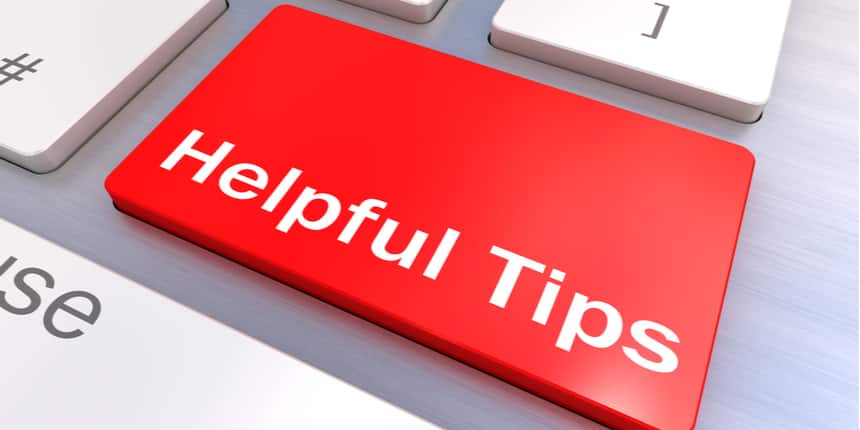 Ongoing MBA Admission 2021
XAT Toppers Success Strategies
Abhipsa Panda:
Abhipsa Panda secured an impressive 99.88 percentile in XAT and admission in the PGDM programme of XLRI Jamshedpur. With a desire to excel as a leader in Human Resource Management, Abhipsa opted for the management programme so as to acquire the skills of being a great leader.
Key strategy: Cracking XAT is all about investing your time judiciously and keeping a check on accuracy simultaneously. To do that, solve about 4 Mock IIFT Papers every day. Also, the GK part must be made stronger by developing a habit of reading newspapers regularly.
Section Wise Preparation Tips: ForQA: Practicing questions from multiple topics thrice every week, and weekly revisions of harder problems.
DI: Concentration, Patience, and Practice
VA: Reading standard blogs and sites. Following one business day and one national daily helps.
LR: A good night's sleep and loads of analytical thinking.
Exam Day Mantra: Devote time to your weaker section. Divide the remaining time amongst the rest of the sections equally, choosing the easier questions to minimize risk.
Click here to read Abhipsa Panda's the full interview
Sonika Chandok:
Sonika Chandok cracked XLRI Jamshedpur PGDM- HRM admissions with her high XAT percentile of 98.74. She focused on the importance of having strong basic concepts to crack XAT with a high percentile.
Key Strategy: Study a little every day and make sure that you clear all your conceptual doubts at this stage is important and what I did.

Preparation Tips: For the QA and DI- Practice. This section can be mastered easily if you have practiced many questions in different sections.
For VA and LR, focus on reading and practicing grammar.
For Decision making and General Awareness, solve the previous year's question papers which support you to a great extent.
Also Check: XAT Exam Pattern 2022
Exam Day Mantra: Give maximum time to quantitative ability and data interpretation since solving these questions would require a lot of time commitment. Follow this by solving the decision-making section.
Click here to read Sonika Chandok's full interview.
Top MBA Entrance Exams
Maulik Gandhi:
Maulik Gandhi cracked XAT with an impressive percentile of 99.74 and secured admission in XLRI Jamshedpur. An engineer, Maulik is currently pursuing PGDM- Human Resource from XLRI, Jamshedpur. He speaks on how he converted his weak areas into one of his fortes during his exam preparations.
Key Strategy: Start early and save yourself from the last-minute jitters. Solve previous year's question papers for all the sections.
Sectional Preparation Tip: Solve 20 Quant Questions and 3 Decision-making sets a day. For VA, answer 2 RC passages in a day. For Logical Reasoning, solve 5 sets a day. Also, focus to give a lot of online LR tests.
Exam Day Mantra: Start with the Quantitative Ability and Data Interpretation section of the paper and finished it in half an hour. Give 50 minutes to the Decision-making section and 5 minutes to the General Knowledge section.
Click here to read Maulik Gandhi's full interview
Other Feature Stories on B-School and MBA:
Ancy Varghese:
Ancy who secured the 99.38 percentile in XAT describes the importance of knowing all about the exam first and later developing a strategy accordingly. She also shares her techniques of improvising General knowledge and how besides reading newspapers and books, one can excel in the General Awareness section of XAT.
Key Strategy: My focus was to improve my General Awareness and for that, I began to prepare from the month of November. This helped me with GDs and the PIs at the latter stage.

Preparation Tips: For VA, Consciously looking for words, associating them with what I had learned or prepared, and revisiting them, again and again, helped me with Verbal Ability. For GA, follow the General Awareness threads available on various websites. Besides just reading newspapers and books, following what's going around the world is the best source of information.
Also Know: XAT Preparation Tips
Exam Day Mantra: Time management should be the focus for XAT. Try to divide the time for each section judiciously.
Click here to read Ancy Varghese's full interview
Prakriti Kar
An Engineering graduate, Prakriti prepared for XAT along with her graduate studies. In this special series of XAT Topper Interview, Prakriti shares her preparation strategy, time management secrets and elaborates on how a focus on accuracy and speed led her to accomplish her dream to get a PGDM-HR seat in XLRI Jamshedpur.
Key Strategy: After making the basic concepts strong, move on to revise everything. I concentrated more on the sections which I found difficult by giving mock tests. Analyzing all the test series which you give is very important as you eventually start rectifying your common mistakes and start seeing a trend in the questions, especially in English.
Preparation Tips: For all the sections, speed and accuracy are extremely important. The best way to prepare is to practice with mock tests and analyze your preparation at each level.
Read about: XAT 2022 Syllabus
Exam Day Mantra: In the exam duration of 2 hours and 20 minutes, solve the 3 sections of quant, verbal, and decision making in around 45 minutes to each section. Start with quant, then move on to verbal, and finally to decision making. Try to finish all the 3 sections before time so that you have around 15 minutes, in the end, to look up the problems that are doubtful.
Click here to read Prakriti Kar's full interview
B-Schools Accepting XAT Score - Location-Wise
Questions related to XAT
Showing 944 out of 944 Questions