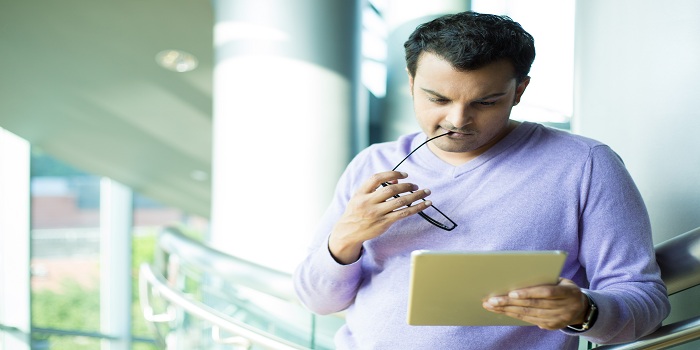 Bhanu Pratap Singh, 02 Dec 2017


A common dilemma for MBA aspirants is choosing between CAT and GMAT. Here's an attempt to help you understand which exam to choose. Read the complete article below to know more.
Each year there are thousands of applicants who are in a conundrum when it comes to opting either CAT or GMAT. It is a major decision for them because giving these exams tests opens doors to a number of opportunities for the aspirants.
However, it has been noticed that there is a predicament that the applicants face as to which test to sit for and which one they have a better chance of clearing. These exams take place to weed out those who are not ready for the gruelling MBA programme. So before they finalize the exam, it is important for them to know what these two exams offer. They need to know certain details of both these exams.
Number of attempts
GMAT can be given a number of times throughout the year, whereas CAT can only be given once a year. CAT leaves no space for flexibility. In GMAT you can take the exam five times in a year. This gives room for flexibility, as applicants can choose the date when they want to give GMAT.
What they test?
Another distinguishing factor between the two tests is how they probe an applicant. CAT examination focuses more on interpreting data and quantitative analysis. On the other hand, GMAT focuses more on analytical skills and verbal reasoning. Applicants need to understand that companies which recruit MBAs are looking for people who have good communication skills, critical thinking and leadership.
Validity of the score
This is a major differentiating factor between the two examinations. A CAT score is valid for only one year. There are a few institutions that consider an applicant's CAT score of the previous year. On the other hand, an applicant's GMAT score will be valid for five years. Again as far as flexibility is concerned, GMAT is more adaptable.
Choice of institutions
CAT score is accepted by IIMs and other B-Schools. Applicants need to remember that CAT at its very core is Indian education-centric. So if they are looking to get an admission in one of the Indian B-Schools, CAT is the right exam to take.
GMAT score is accepted by Indian as well as B-Schools across the world. In other words, an applicant has more options to choose. Just because the number of B-Schools increases, it doesn't mean that the quality reduces. On the contrary, the quality of the B-School also increases. Top B-Schools such as Harvard Business School, Wharton and Stanford all accept GMAT scores, adding to its value.
Ease of admissions
When it comes to CAT, admission to the college of choice is not easy. Only a handful of applicants get the colleges they want. Because the number of applicants is a lot and the seats less, the Government of India has even opened a number of IIMSs across the country in the past few years. Till 1996, there were only six IIMs in the country, the first ones being established in 1961. Now there are 20 IIMs in the country out of which seven have been established in the past three years.
If we talk about GMAT, it is much easier for the applicants to get the college of their choice. The main reason for this is that B-Schools across the world accept GMAT score. Moreover, even IIMs have started accepting GMAT score. Because B-Schools are spread out across the globe when it comes to GMAT, applicants have more options to choose from.
Sameer Kamat who is the founder of MBA Crystal Ball, a management admission consultancy and Careerizma, says, "As a thumb rule for applicants who have less than two years of experience, CAT is a better option since GMAT MBA programmes expect more experience (five years is the average experience in top B-Schools). Having said this, I strongly believe that MBA students can extract a better value from the degree only if they have spent enough time (three-four years) understanding how the corporate world works at the operational level. Without that exposure, a highly practical course such as MBA can end up being another theoretical experience."
Sameer also said that over the past few years it has been noticed that an increasing number of MBA graduates from India (including the top tier institutes) have been approaching them for help with their second MBA applications. The primary reason they cite – their first MBA degree happened too early and it did not deliver what they were expecting. According to Sameer, it is a colossal waste of the first opportunity, not to mention time, energy and money. Imagine putting in double the effort and time, and a significantly bigger investment pursuing the same degree twice. He feels that whether aspirants go for CAT or GMAT, it is best to do it once (whether in India or abroad), and make the most of it.
Cost
Cost is the single most decisive factor which makes CAT a better option than GMAT. Although CAT is held only once a year, the examination fee is mere Rs. 1,800. If you compare it with GMAT then the cost of examination is $250 or Rs. 16,000 (per attempt). Pursuing MBA in India is cheaper than pursuing MBA from an overseas university. For applicants who want to pursue their MBA in India, CAT is a good option, but if he or she wants to apply to a foreign university and is willing to spend the money, then they should opt for GMAT.
Format of the test
This is again one area where these two exams differ greatly. GMAT is a more of a computer adaptive test. This indicates that CAT will adjust to the level of difficulty based on your performance of the previous question. For example, if you answer your 1st question with ease, your next question will be relatively difficult. The level of difficulty will keep on changing according to your calibre. On the other hand, if you are unable to answer the question, your next question will be an easy one. Coming to the CAT's format, it is a linear. CAT questions are picked on a random basis from a question bank and you have the option of not to answer the question.
What is the difference in calculation of scores?
Another major difference between the two is that how scores are calculated in both these exams. CAT is scored in percentile, while GMAT is absolute. Your CAT percentile depends on how others have also scored in the exam. In GMAT irrespective of how other applicants perform, if you do well in the exam, you will get a good score.
Number of applicants
Over the past few years it has been observed that the number applicants for both the tests have been on a steady rise. The number is almost same for both the tests. This makes it difficult for the person to get the college of choice more complex in CAT because the number of colleges is significantly lower than that of GMAT. It is simple, more students compete against each other for less number of seats.
Choosing which examination to sit for totally depends on the applicant. It depends on the circumstances surrounding the applicant. GMAT is good for those who are already working, while CAT is good for those who want to do their MBA immediately after their bachelor's in India.
In the end, it is totally up to the applicants which exam they want to sit for. Applicants should choose the exam which is more appropriate for them.
GMAT
With more than 5,000 programmes offered by more than 1,900 schools at 1,500 universities and institutions in 82 countries using GMAT exam as a part of their selection programme, the scope of getting accepted into one of the top B-Schools in the world is a great motivating factor
CAT
If getting admission in top B-Schools such as all the IIMs, SP Jain, IMT Ghaziabad or MDI is your motive, then you should opt for CAT. All the top B-Schools of the country accept CAT score for admission. Students passing from these institutes end up with lucrative packages from top companies not just from India, but also MNCs
INTERVIEW
Prof. Neeraj Dwivedi,
Convenor
CAT 2017
To Make CAT Free of Glitches
Careers360: What are the reasons behind extending the CAT 2017 application deadline?
Prof. Neeraj: There are a number of candidates who have registered but have not been able to complete the applications. We have extended the date to give them an opportunity to complete their applications and make payments. The extended time window also allows new candidates to register in case they have missed out due to some reason.
Careers360: What is the total number of registrations received for CAT 2017 and the total number of applicants who have paid the application fee?
Prof. Neeraj: The total number of registrations received for CAT 2017 is around 2.80 lakh. Out of this, approximately 2.31 lakh candidates have applied by paying the application fee.
Careers360: Unlike the previous year, you have kept the CAT pattern unchanged. What is your thought process behind the same?
Prof. Neeraj: The current pattern of the test has evolved over time, based on the feedback on the past few years' experiences with the test pattern and we find it serving the purpose well. We wish to retain the positive changes brought about during the last few years.
Careers360: There is a general feeling that CAT is more conducive for those with an engineering background. Have you taken any measure to make CAT friendly for candidates from any educational background?
Prof. Neeraj: CAT is a balanced test, which gives equal opportunities to candidates from all backgrounds and those who have done an equivalent level of preparation. The test does not give any specific advantage to candidates from any particular background.
Careers360: As the CAT convenor, do you feel there is room for improvement in the test administration?
Prof. Neeraj: We would like to ensure that the test is free of glitches, and candidates have a smooth testing experience on the test day.
Careers360: Do you plan to release CAT answer keys and question paper after the exam since it is a single-day test?
Prof. Neeraj: We will take a call on this at an appropriate time.
As told to Sreetama Datta Roy