XAT 2023: Registration, Paper Pattern, Cut-off and MBA Admission Details By Convener Prof. Vishwa Ballabh
XAT 2023: Xavier School of Management (XLRI Jamshedpur) has appointed Professor Dr. Vishwa Ballabh as XAT 2023 convener. Dr. Vishwa Ballabh has various degrees to his credit, B.Sc Hons. (Agr. & A.H.), M.Sc (Agr.), Ph.D. (Agr. Eco.), IARI, New Delhi. In an exclusive interview with Careers360, Professor Vishwa shares some insights on XAT 2023. XLRI Jamshedpur will conduct XAT 2023 entrance test on January 8 in CBT mode. XAT registrations will begin from August 10 in online mode at the official website- xatonline.in.
Latest Updates for XAT
02 Sep 2022:

Click here to check top XAT 2023 scores accepting colleges.

25 Aug 2022:

Check eligibility for XAT 2023 registration and list of top MBA colleges accepting XAT score.

10 Aug 2022:

Check out some XAT preparation tips to excel in this national-level entrance test.
Stay up-to date with XAT News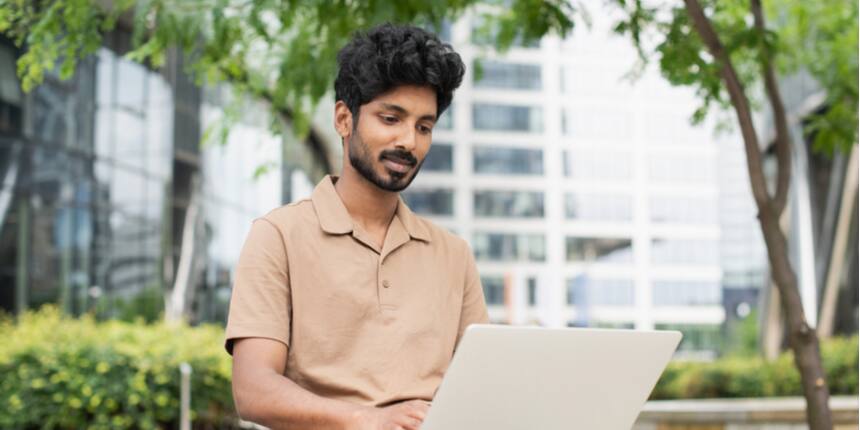 As per the XAT convener, approximately 1 lakh candidates may register for Xavier Aptitude Test (XAT) 2023. XAT exam will be conducted in 73 cities and 238 exam centers across the country. XAT question paper is likely to have a total of 100 questions from four sections, namely- Decision Making, Verbal & Logical Ability, General Knowledge, Quantitative Ability & Data Interpretation. XAT cutoff percentile for admissions at XLRI is expected to be 95+ percentile.
Careers360: When can we expect the release of the XAT 2023 official notification and application form?
Prof. Vishwa: XAT 2023 will be open for registration from August 10,2022. You may kindly register by visiting www.xatonline.in.
Careers360: How many students apply for XAT every year?
Prof. Vishwa: Approximately we reach 1 lakh registrations every year but the number of candidates appearing for the examination is 10-15% lesser.
Careers360: Will there be an increase in the number of XAT exam centers/ cities to avoid overcrowding?
Prof. Vishwa: XAT exam is conducted in 73 cities and 238 centres all over India. There is a possibility that we may increase the number of test centres depending on the number of registrations for a particular city. We make sure that the candidates are not put in any kind of inconvenience at the time of examination and see for the smooth conduct of the exam.
Careers360: Can we expect any changes in the XAT paper pattern this year? How many questions are expected to be there in the paper?
Prof. Vishwa:
XAT examination will be almost like the previous years. The Question Paper consists of two-time bound parts:
Part 1
Verbal Ability & Logical Reasoning
Decision Making
Quantitative Aptitude & Data Interpretation
Part 2
The number of questions varies year to year. There will be approximately 22-30 questions in each section and the total number of questions will not exceed 100-105 including General Knowledge.
General Knowledge and Essay will not be used to determine the cutoff and will be used only during the interview stage.
Careers360: It's often said that someone preparing for CAT gets more or less prepared for XAT and other MBA entrances as well. How do you see this? What would you like to tell the students preparing for MBA entrances?
Prof. Vishwa: The unique part of the XAT test is that it contains a section called Decision Making. Our experiences suggest that this section is appreciated by the candidates. So, my answer would be "yes" by and large if a candidate had prepared for CAT, and could easily do well in XAT. The XAT provides an alternative opportunity to the candidates, someday it may not be good for some candidates and thus opens the gateway for admission to top management institutes (besides XLRI), Loyola Institute of Business Management, Chennai, St. Joseph's Institute of Management, IMT Ghaziabad, GIM Goa, Sri Balaji University, TAPMI Manipal, XIMB Bhubaneswar, FORE School of Management, New Delhi etc.
For preparing the Decision-making section at this stage I would advise the candidate to look at the issues in a particular context from multiple perspectives. They should also try to prepare from XAT old papers. They will be a good guide for this section.
Careers360: How is the XAT cut-off determined? What can be the Cut-off this year?
Prof. Vishwa: Every XAT Associate decides their own cutoff. XLRI gives the cutoff based on the overall performance plus sectional performance.
Careers360: Who is an ideal candidate for the MBA program at XLRI, Jamshedpur?
Prof. Vishwa: An ideal management graduate is one who is a sharp and quick learner willing to take calculated risks but should not have a gambling attitude. He should be willing to work in cross-cultural environments with people of different cultures and ethnicities.
Careers360: What is the selection and admission process at XLRI?
Prof. Vishwa: For admission to XLRI programs BM & HRM entry is only possible through XAT. As stated earlier the overall performance and sectional performance of the candidate also determine the cutoff for the interview. For BM, HRM there may be a differential cutoff, this is followed by a personal interview of the candidate. The final merit list is prepared based on the XAT score, the score obtained in GK, Essay, and Interview.
Questions related to XAT
Showing 989 out of 989 Questions